Lowes Complaints & Reviews - 10% military discount is a JOKE

Lowes Contacts & Informations

Lowes

10% military discount is a JOKE

Complaint Rating:

Contact information:
Lowes


United States




I am an honorably discharged Vietnam vet that served consectively 4 yrs 10mths and 8 days on active duty yet a DD-214 which every service man receives at discharge that shows this service is not good enough for these assholes. I can't receive my vet benefits or get an ID because i "make too much money". That is the only reason! I am a tier #8 according to the VA which makes me inelligible just due to my income.

Even with 3 dependents in college my wife (her income shouldn't count) and I can't make over about 45-46K to qualify. When explaining this to a Lowes mgr, he treated me as though i was lying to him or was crazy or something and didn't know what i was talking about. Yes even though i make over 3 times the allowed amount it simply isn't fair and just because i'm not sitting at the beer joint or panning on the street corner and have made something resourceful of myself, i can't qualify.

.THAT"S SOCIALISM.!!! CLASS WARFARE BASED ON INCOME. Typical of these liberal jerks running this country. As for Lowes, well i'm building a 3800 sq ft home…guess where i'm NOT getting my materials !!!

Comments
United States
Products & Services





Comments

Sort by: Date | Rating

You make more than 45k (since you said you're in that bracket). And you're complaining about 10%. Most employees make far less than that and that is what they get too. I don't think a avg of less than $10 a ticket isn't really going to hurt you..Not many people spend more than $100 avg ticket.

Save that discount for the Vets that make less than you. That actually need it. The one's on a fixed income.

I ran into the same problem with Lowes not honoring their military discount. I'm a disabled Viet Nam veteran and I'm in the process of building a new home. My intention was to buy lots from Lowes using their 10% discount. I was told that I must have a military ID or a VA card. I told them I did not have either, but I did have my DD214, my VA letter stating my disability and my Bronze star letter for Viet Nam service. They would not even look at my letters and just stated that I must have a VA card. I told them that I have not used the VA in over 25 years and I have no need to, so why would I have a VA card? They refused my discount, Lowes does not care about veterans at all.

Lowe's established the 10% Military Discount to support the men and women who are currently serving our country in the Armed Services1 and to honor Retired Veterans and VA Recipients.2 This 10% discount is also extended to the immediate family3 of those who are currently serving, Retired Veterans, or VA Recipients.

To qualify for the Everyday 10% Military Discount, you must:

Be currently serving in, or retired from, a qualifying branch of the Armed Services, or be the immediate family member of someone who is and have a valid military ID Card.

Or:

Be a veteran who receives VA benefits and have a valid Veteran Identification Card (VIC).

We honor all Veterans on three specific holidays: Memorial Day, 4th of July and Veterans Day. During these three holiday weekends, we extend the discount to all veterans who served honorably and who present a valid Form DD214 or other proof of service. The Lowe's Military Discount is extended to the Veteran community on these three holidays only.

The Military Discount must be used on personal purchases only and cannot be used for Lowes.com purchases, previous sales, or the purchase of gift cards or services including product installations. It cannot be combined with the Lowe's Price Guarantee, or promotions such as "Spend and Get, " "New Mover, " "Project Starter, " "Your Choice, " or discounts such as Quote Support Program (QSP) quotes.

•1 Armed Services — US Army, US Navy, US Air Force, US Marine Corps, US Coast Guard, or the National Guard and who are in active, reserve, or retired status.
•2 Retired Veterans and VA Recipients — Veterans who have retired after 20 years of service and/or those who receive VA Benefits
•3 Immediate Family — Spouses and/or dependent children (up to 18 years old.)
*** This is copied directly from Lowes.com to inform customers about the military discount currently offered. Please understand the employees of Lowe's( in the store I work) wish we could extend the offer to everyone who has ever served in the armed forces and appreciate all of the sacrifices made over the years. Many employees and/or their immediate family members are those very veterens, including mine. Employees have seen both their spiffs and commissions removed over the past year so the discount for military as it stands can remain. Our store has given approximately $320, 000.00 in discounts for the current military discount just in the first quarter of this year. It would be really nice if our valued customers could join us in supporting their brothers-in-arms. Also, remember you can receive the discount during the veteren's holidays stated.



Videos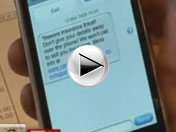 Latest Groups
Today's Mess-Up Photo