Share with Others
Recently Discussed Complaints
Consumer Tips & Tricks
Latest News & Stories
Latest Questions
Lowe's Home Improvement, Thomaston, Maine Complaints & Reviews - Roof installation

Lowe's Home Improvement Contacts & Informations

Lowe's Home Improvement

Roof installation

Complaint Rating:

We hired Lowe's to replace the roof on our home. Having the work guaranteed was important to us and they contractually guarantee their work. We paid $11K for the project. The installer removed the roof, threw the old roofing materials all over the lawn and left to complete other jobs he had started. This left the home open to the elements and when a tropical storm dumped 4" of rain in our area, it all ended up inside our home. We could not locate the roofer. After all the damage was done, we were told by a Lowe's representative that we needed to hire another roofer to close up the roof! "It is, after all, your investment. You need to find yourselves a roofer." We found one who was told by the store manager, district manager and Lowe's insurer (SRS) that he would be paid for his work two days after submitting his invoice. It is six months later and he is still not paid.

We are faced with hundreds of thousands in damages (11 rooms destroyed - house built in 1837), mold that is 317 times greater than outside samples taken and are not able to get Lowe's to honor their verbal or written agreements to "make it right." They will not take care of the mess they made and have hired a lawyer which means, I guess, that we must also.

Comments
United States
Roofing





Comments

Sort by: Date | Rating

No comment really, except Lowe's & HD charge very top dollar, while paying the very least and adding on interest charges also.
GUARANTEE???????????????

Dude!! They are a retailer!! They sell... stuff!

Sorry. Next time hire a roofer

Mom just called about her roof which she has had multiple issues with since Lowe's was contracted to replace and said she has snow and ice in the attic along with mold in the bedroom. Lawyer time I guess.

do not allow retailers to be installers.. They pay the workers "minimum" dollar, and as the saying goes, "you get what you pay for"... With them always paying their help so little, there has to be a reason a qualified contractor would take such a cut...and that is usually because he IS NOT qualified... Not 100% of the time, because I'm sure there are a few that actually bust their butts to do the best job possible, but I would almost guarantee that there are more "scruffs" than professionals... That "Crystal Meth" is HELL on the brain...

Just full disclosure here- I am an employee with THD's Home Services program. I don't know much about Lowes's program, but our installers actually do well. They do take a small cut on each product they install, but the volume of work they get, and the guaranteed payment causes them to CHOOSE to work for us. They are also drug tested, reference/criminal background checked. This poor customer obviously had a nightmare experience. You'll find THD complaints out there too. What you won't hear as frequently online is about all of the times THD goes through and replaces a roof for the 2nd time beacause the GAF inspector comes out and notices a technical issue. Or about the times that we Re-replace 8 windows because the customer doesn't like the grid patterns. Or about siding replaced because the customer melts it with a gas grill (also bought at THD) Or about all of the nameless independent guys out there who give you a phony license/insurance (that you dont check out because it must be good if he gave me a #, right?) then take a deposit and leave you hanging until they get around to it. And if they do wind up getting the job done- Hopefully it lasts because they have no further business to do with you (no incentive to take any small loss on THIS job). We're in this business because the vast majority of independent guys wind up screwing customers at some point- even if its just because they go belly up (as 97%do w/in 5 years).

please do not hire lowes for any roofing work they ruin my roof .08/30/08 after hurricane
in baton rouge louisiana.

For all you people bitching about lowes, lowes SUBCONTRACTS out, as does home depot. lowes didnt do the installation, another company they found did. You're basically buying your materials from lowes which is a retailer and using them to help you find someone to install it. Next time if you have any doubts, ask for the name of the company thats doing the work. Ex. like i did for the guys that put down my carpet and do some research on them. There are a lot of scams and fly-by-night companys out there, that work solo or do sub work. -A fellow contractor

I was a Project Specialist for lows for 4 years and you DO NOT want them to install a roof for you. It's amusing that no lows employee ever gets on your roof to measure inspect ect. during the whole process. ( if a lows employee gets on your roof, they will be fired for a safety violation) They lie and say the roof will be inspected by the installed sales dept. but what really happens is they just check to see if the lows sign is in your yard, name tags and lows shirts are worn and an oil shield ( usually a piece of cardboard) is under the contractors vehicle. They don't even check to see if the cleanup, nail sweep was performed. All from a person who knows very little about roofing. Plus you only get a one year labor warranty and will be bombarded with "lifetime warranty" talk from the salesperson who you will never see again after you give them your money. Be smart and get a local roofer with references and save big bucks and have a much better warranty.



Videos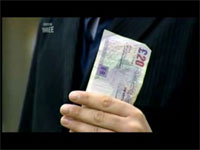 Latest Groups
Today's Mess-Up Photo