Share with Others
Recently Discussed Complaints
Consumer Tips & Tricks
Latest News & Stories
Latest Questions
Liberty Tax Service, Las Vegas, Nevada Complaints & Reviews - scamming clients and employees

Liberty Tax Service Contacts & Informations

Liberty Tax Service

scamming clients and employees

Complaint Rating:

Rocky aka Raquel Hayes is not only cheating tax payers out of part of their refund with her outrageous fees but she has also cheated some employees out of wages. She had people in her office doing tax returns saying they were only working on commision when she knew she was not going to be hiring them. Also she hired me back in december to work for her. I explained to her that i did not want to be her manager i would only prepare taxes for her . She and i agreed on a wage she would pay me . The next week she asked again if i would be her manager. I accepted only because i was doing the work of a manager so i figured why not get paid for my skills. I have been doing taxes for 5 seasons now only with the liberty franchise because i love doing taxes. My skills is what helped Rocky become #1 in las vegas. I was recently terminated by rocky because she decided she didnt want to pay me the wage we agreed on. when i went in to pick up my final paycheck she said it was not there but i saw other people getting their paychecks . She told me to come back on saturday to pick up my check .I refused so she wrote me a personal check for 797.66 and i worked a total of 70 hours for the week at 15 dollars /hour. I have reported her to the employment board . Not only is she slandering my name in the tax perfection and i am not able to find a job with in liberty which i would like to stay in the liberty family.

Comments
United States
Business & Finances





Comments

Sort by: Date | Rating

You would be better off not working for Liberty if you want to keep your reputation! I don't use them, but my daughter and son have and both have had problems. They pulled figures out of thin air for my daughter's returns in 2006 and 2007 and now she has been audited and will have to pay and additional $3, 000 to get straight with her taxes! From what my daughter tells me, they charge clients according to their refund amount rather than number of forms used, which is deplorable!!!

I will never hesitate to let people know just how I feel about Liberty!!!

Hello,
I am also a past Liberty Tax employee, and the one in Columbia South Carolina owned by Chris Haynes and Sheila Haynes is a hoax. They have 3 Liberty Tax Services there one on Broad River Road close to St. Andrews, one on St. Andrews at the Dominoes and one on Beltline, the only one there. Chris Haynes has hired over 30 black employees of which 2o+ of them he has fired and refused to give them their last checks and because SC is an at-will state, he can fire for no apparent reason. Anyhow, to make a long story short, he has fired all of these employees, shorted their checks and refuses to give them their final checks. WOW!!! Also, he has been caught on several occassions boosting peoples fees by hundreds of dollars once he finds out their refund amount. I've seen him charge up to 600+ dollars for one simple return.

Concerned

Mozella Gayfield was fired on May 22, 2008 for stealing money from the office and the wavers bonuses. I, as the owner gave her a second chance to work for me in the 2009 tax year. She did have good skills, but is unreliable, undependable and a thief... I have the records and the complaints from clients who stated she would only take cash, not check or credit card like I do have... the clients knew something was not right and contacted me personally. I was firing her on February 3, for being late everyday and showing up drunk and falling asleep on the job...(I have cameras in my office). She was actually drunk asleep twice throughout the day. I felt sorry for her once again on February 3 and decided to keep her but watch her closely... we put her on schedule for the week. She chose her days on and hours and the next day February 4, 2009 she came in at 1:00 PM and QUIT. That is why she didn't get her check for 72 hours. I wrote her a personal check because she NEEDED the money of Friday, and her brother came in and picked up her ADP pay stub with her net and gross on it. Mozella Gayfield is a THIEF. She knows taxes, but only Liberty, no other company. She will never work for Liberty again. In fact she has a suite against me for $11, 000 in lost wages because I fired her for discrimation. Thats why people don't have jobs now, they are always looking for a hand out. The only employment Mozella Gayfield has had in the past two years has been for me, is she not hirable anywhere else, or she can't steal from anyone else but me. Must be nice to have Section 8, welfare, foodstamps and sue employers to get their crumbs, thats what is wrong with society now... they don't want to work just cheat and lie and sue. I was number 1 last year in the state because of my managerial skills and I was here 7 days a week, 14 hours a day... not because of her skills, my husband and I have been in the business for 15 years. So Mozella should get a real job cuz Liberty will not every allow a thief to work for them.

I need to speak with chris haynes about the money anne fuller stole from their partnership office's in the chattanooga tn area I have both video and audio evidence also I was doing the computer work on all the 4 store's and I have back up copies of the trasnmitter tax program data bases to show chris how annie fuller stole from him I have every intention of going to the irs with the over 150 cases of tax fraud that people were coached into filing a buisness they made up or trading children the 150 cases of fraud were just at the brainard walmart center office I am sure the number is more like 500-600 with in all the offices and i am going to offer my self and the all of the information i gathered in the past 4 months to the irs and the local district attorney I have noted 5 serious violations of the business and professions code . chris may want to call dan the manager of the brainard walmart super center store as soon as he can to avoid what will happen monday

Hello. I have heard a lot of terrible things about LIberty Taxes and some of their franchises. I am sure their are good ones too.

If you have a clientele and you were only making $8 an hour, check out Zip Refund as they pay 50% or the tax prep fee and provide everything you need with no franchising fees.

Be your own boss.

Contact me for more info.

littlemtn- not just deplorable but illegal.

We are trying to clean up that business but offeringa good service for a reasonable price.



Videos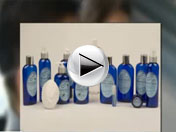 Latest Groups
Today's Mess-Up Photo