Share with Others
Recently Discussed Complaints
Consumer Tips & Tricks
Latest News & Stories
Latest Questions
Itshd.com Complaints & Reviews - Do not waste your time, this website is garbage

Itshd.com Contacts & Informations

Itshd.com

Do not waste your time, this website is garbage

Complaint Rating:

This website is garbage. Your 5 day "Free" trial membership is not free and actually debited $39.95 on the 4th day of the "Free Trial". This is a huge scam and they also charge you to cancel your membership online. Yes you can do it over the phone, but you have to deal with rude people who try to talk you into staying with them for one more month for "Free". What a joke! I do not understand how the people who work there even sleep with themselves at night. Do not waste your time. SCAM SCAM SCAM!!!

Comments
United States
Online Scams





Comments

Sort by: Date | Rating

I just want to say I really appreciate your review so that I wouldn't get myself in too deep!

this site is cheating took money as automatic monthly renewal charge after free trial of the membership without remind to member.

this is really not acceptable. They charged me for 2 consecutive months without getting anything from them. I did not see any movies and yet they charged me on monthly basis... where i signed up only for 5 day Free trial. Anyway, you can't cheat me for long... i know what you are charging is not much but still not right, yet cheating other people, misleading them, just for you to get this money simply and easily... Please stop this! You can do it better and make it right... com' on, i know you can and you will... GOD BLESS!

i was directed to thi ssite when I was really on another site.. after I signed I did not find the movie I signed for, on the site... the next day teh site was down, i tried to use the customer support it waqs blank I called the number and was left for ever on line, I called the next day to cancel, before I get charged...she told me the site was down and she could not cancel my membership because the site was down... I was then charged, was never to find any movie that I looked for... stay away from the site it is a big scam...
Tony

complete scam!!!
If you don't cancel during the trial period
(as stated in the "terms and conditions, " which I found out
after speaking to their rude call center service operator
- who just so happens to sound like she just took it
up the arse!!!)
they charge you.
Who reads the "terms and conditions"???
Well I certainly will from now on, lesson learned.
And before I give my cc details to any website I will do a search
for reviews on the company before hand.
Consumers UNITE, but
I'm not worried I will cancel the transaction with my bank
and get my money back, ha ha ha

We can't get our money back???? I didn't read these reviews I wish I would've I got the charge but never watched any movies!!!

What did you tell your bank?

I gave them an email address I seldom use, but decided not to sign up when I found out they wanted cc info. within 48 hours I received over 2600 spam emails to that address, where I had never received one before. DO NOT give your email address to these creeps!

luckily i just got away with it, tried registering but for some reason my PC's security program wouldn't let me write my email address down, this was before i read all these awful reviews about itsHD.com, what they're doing cannot be legal, from what I'm hearing they're somehow getting access to peoples Bank accounts then withdrawing money even before this so called free trial is up. No way is this legal, surely some legal group is looking into this.

complete scam please do not use

totalscam do not use, stop payment immediately...

This is a complete scam of a site. They use clever marketing to entrap you into signing up and parting with credit card details. They even target young children with FREE style advertising and entice them to sign up. They took over $1, 000 from my daughters account before I was made aware and she didn't even access the site. Numerous contact with the company results in no refund. I'm alarmed due to the fact they show 18+ Adult material and allow children to sign up without any due diligence - avoid this and many other companies they operate: reelvidz.com, itshd.com, filmlush.com, pushplay.com, moviease.com, movielush.com, reelhd.com, cinemaden.com, cineble.com.



Videos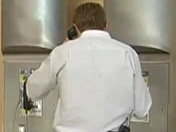 Latest Groups
Today's Mess-Up Photo