Recently Discussed Complaints
5.
(1 hr 27 mins ago)
Nowlucky.com
Took 107$ out of my credit card without my permission
Consumer Tips & Tricks
Latest News & Stories
Latest Questions
Hoveround.com Complaints & Reviews - Stay away from these guys

Hoveround.com Contacts & Informations

Hoveround.com

Stay away from these guys

Complaint Rating:

Contact information:
Hoveround.com


United States


hoveround.com


I bought a Hoveround instead of a Jazzy because they spoke so much of their customer service. I have had my hoveround for a little over a year and the battery went dead. I have been trying to get someone from Hoveround to replace my battery for 5 days now, and no one has yet to come. Keep in mind that I cannot walk. I have had to have people come and bring me meals, help me to the restroom, etc. Hoveround said my insurance wasn't responding. I called my insurance co... Hoveround had never contacted them. So I called Hoveround back and explained that situation. They then said they were waiting for my dr. to return their call. So, I called my dr. You guessed it, Hoveround had never called them, either. So, I had my dr. call Hoveround. And I am still waiting. Not sure what the excuse will be tomorrow.

Comments
United States
E-Shopping





Comments

Sort by: Date | Rating

Biomane, you DON'T want a Jazzy either... TRUST ME!!! I've had one for 2 and a half yrs, i've had the batteries change SIX times in that time!!! STAY AWAY FROM JAZZY!!!

I can not recommend Hoveround. I called them for assistance up coming with medicare for 2012 and they were no help what so ever. I called the Scooter store and they bent over backwards to get me started thru the process and initiated a 3 way phone conversation with my Orthopedic surgeon's office..All is well now thanks to them...Absolutely no help form Hoveround.

We, the consumers, have to accept the following premise: that NONE OF THESE COMPANIES will have a 100% approval rating from the public. That is a fact of life. So do we then go with the companies having the FEWEST COMPLAINTS? Somehow, that seems no more reassuring than the alleged borrowed promises that ALL these companies have been accused of making. I cannot imagine ANY of these power chair/scooter shops etc NOT ANSWERING these complaints publicly as they were posted. So what do I do now? I too am crippled to the point that I can no longer walk and so am dependent on the concept of the power chair or scooter. Customer service is the SINGLE MOST IMPORTANT ASPECT OF ALL, running neck in neck with QUALITY, whether it be power chair, automobile or television... without these two components we the public have no safety net, we have NO RECOURSE... so what is it to be for any us, , , for me??? The companies with the fewest complaints, or my gut? Either way, it appears to be a crap shoot. This is NOT AN ACCEPTABLE situation for we, the lay public who are truly handicapped!!! I challenge these companies to take the time and effort to research these UNANSWERED COMPLAINTS and BRAVELY ANSWER THEM, ALL and when at fault admit it and move on promising in writing that they will do better. In the meantime, I am left without a compass and truly (putting it into the vernacular) THIS SUCKS!

I cannot walk I depend on my Hoveround my charge cord will not charge my chair anymore therefore I cannot use my chair. I called Hoveround they told me Medicare has not paid them for the chair so they told me they will not come out and fix it until they get paid. I called another company to see if they could fix it they told me that Hoveround will not sell them any parts and they are not allowed to work on a Hoveround without their permission. Here I am disable cannot walk my chair is my only mobility and because of Medicare and Hoveround I cannot get around until this is all resolved. My 5 years is up in March 2014 I will never buy or recommend to anyone a Hoveround again stay away from these people.

My mother can't walk due to Parkinson's disease, She went through the correct procedures for a hoveround chair. She was told medicare approved it ( or she would have never gotten it) and she added the lift seat so she could continue to cook, which she had to pay around 2000.00 more out of her pocket. Now almost a year later we find out medicare never approved it at all. They want the chair back, which is fine with her, but only if she gets her money back. Now we have to find something else for her to get around in. They are scam artist stay away from them.



Videos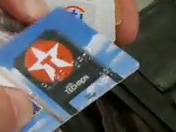 Latest Groups
Today's Mess-Up Photo