HOME DEPOT STORE EMPLOYEE COMPLAINT Complaints & Reviews - Employees

HOME DEPOT STORE EMPLOYEE COMPLAINT Contacts & Informations

HOME DEPOT STORE EMPLOYEE COMPLAINT

Employees

Complaint Rating:

I was shoping with my customer to pick out tile for a job. While we were walking into the store we overheard three store employees yelling at a delivery driver. "big white truck windows outside." They just kept going on and on.
The driver had a stunned look on his face. I felt bad for him. "three people yelling, well really just the one guy yelling" We stood right inside the door to listen. The tall guy in the stripe shirt was yelling and telling them to just leave. That if they weren't going to do what they wanted they would call everyone in town and tell them not to use them ever again. he"Stripe shirt guy older" just kept going on about the rules don't matter and they needed to do whatever they said no matter what. I have had these people deliver for me before and have never had an issue.

Regardless of the problem at hand why would you infront of the store with customers around. Made me look bad even bringing my customer into the store.
Dave

Comments
United States
Building, Construction





Comments

Sort by: Date | Rating

I cannot make head or tail of what this post is about, for heaven's sake if you have a point to make do it so that people may understand your point.

MY point was that three emploees were yelling at people infront of the store while I was trying to make a sale to refinsh an entire bathroom remodel. Not really the way to do business.

Point is HD scares off business due to how they treat people.

May 13, 2011
To Whom It May Concern:
I have been working for The Home Depot for almost 4 ½ years. I am a paint associate. I am from store 0359, which is located in New Orleans, La. I recently moved to Georgia on last Saturday and was supposed to transfer to store 1749. The dated is now May 13, 2011 and I have not started working at this location and nor has anyone returned any of my calls. On April 18, 2011 I went visit store 1749 and met the store manage and spoke to the department head of paint. Two weeks before I moved I made sure everything was in order including me being on the schedule and giving my information over the phone. On April 26, 2011 I spoke with some lady and she informed me that I would be on the schedule for the week of May 9, 2011. On Monday, May 9, 2011, I went to Austell Home Depot to make sure I was on the schedule for Wednesday. I spoke with a male associate at the service desk and he checked the schedule to see if my name appeared on the schedule, and he informed me I was not on the schedule. He actually wrote down my full name and number and said he or a manager would contact me. I told him I would call Tuesday and speak with a manger. On Tuesday, I called and no one returned my call. I left a message for Ms. Connie and later was informed she was on vacation. On Wednesday, I called store 0359 and spoke with someone and asked her if I was still in the Gretna store system. She informed me that I was not and said she would get in touch with HR, because I should be in the Austell system. On Friday, I called HR and the customer service associate told me to go into the store and spoke with the manager because he had to transfer me and I was still in the system under store 0359. I called and an associated told me the store manager was getting walk and took down my information and said my name didn't ring a bell but he would sure get back with me. After not hearing anything for the next 3 hours, I called the store back and they informed me that the store manager was in a meeting. The associate that answered the phone took my number down and said they would deliver it to him. He didn't call me back. I am very aggravated and annoyed by the way I am getting treated to say I am a home depot associate. I feel like I am getting the run around and I have been very patient. I do not have any income coming in, and have bills to pay. I officially do not have a job, because the store manager still has not transferred me. I have lost a week's pay of work and wanted to use vacation time. I could not use my vacation time because a manger needed to approve it, but by me not being in store 1749 system I could not use my vacation time. This has been a nightmare for me and my view for Home Depot has change. I am not sure what to do or who can help me. Please let me know what to do or how I can get my vacation time to have some income.

Sincerely,

They have done the same thing to me, I waited and waited so I decided to apply for unemployment which I received for one month and now I have to pay back because they said I voluntarily left ! so be carefull, you might want to talk to a lawyer.

Home depot sucks! I thought it was just my ex-store but after reading all these complaints from all over the states Im so convinced that is the way they do business what makes HOME DEEPHOLE the worst place to work for! They lie to you left and right just to get you in, once you are hired they screw you so badly with the hours, yeah they cut your hours from 40 to 25 per week and since you have already become a slave because they have you on a different shift every week not to say every day! so you can not get a second job anywhere else. And if you for any luck find a set part time somewhere else and turn in your new availability they give you from 8 to 0( ZEROOOO ) hours per week as a punishment to make you quit. Yes, they expect you to put customer first but you are so overwhelmed because you are the only one on the sales floor, always short on staff. I was demoted from full time to part time because management told me they did not have enough hours for my position, they scheduled me 18 to 26 hours per week but they called me every week to ask me if a wanted put more hours, gues what? to be full time you need to work 32 hours or more per week. Here is the trick, I was part time employee so I couldnt get benefits or all the full privileges such personal time, vacation and holiday pay because it is just half of everything when you are part time, but with the weekly calls I was getting I was working full time hours (32-35 hours per week) Soooooo? At the same time, to qualify for tuition reimbursement you need to be full time employed for at least one year, so I could have never claimed it because they made me part time 2 months before my full year. Yeah BASTARDS !!! Do you still want to work for this place ? They lie to your face! Just read the forums before you ever try to apply, dont believe their job advertising campaign, its pure cheap propaganda !!!

I think it is extremely cowardly to not provide information that is easily accessed for employees. I have searched all day for a way to contact a regional manager for my store or even a higher manager or executive. I was lied to about how much I would get on my raise for the last two years. They even made up stuff on my review to keep me from getting a perfect score. It makes me want to stop trying so hard to do a good job. My schedule is screwed up too, and this has happened before. Now I guess they will expect me to come in when I said I was not available. Anytime I talk to a manager, I get the "salesman" answer. I'm not trying to buy a car, I'm trying to keep my job. I just want some contact information. Another employee I work with went over their head and things worked out better for him. Of course I haven't talked to that employee yet because we don't work together. So if anyone knows where to find contact information, please let me know. Thanks and good luck to you all!

Statement: Blocked fire exits, negligent and unlawful conditions that put human life at risk in the pursuit of profits. We at the website homedepot911.com are asking your support of our boycott at all Home Depot stores by not shopping there. We are looking for meaningful change from this publicly traded Corporation for the benefit of employees and customer's safety.

Our mission is to improve safety for customers and employees. We intend to do this by disclosing photographic documentation that exposes evidence of unlawful conditions, this evidence will stand as an indictment to their hypocrisy of the Corporation's stated values and ethics to its customers, employees, stockholders and the community it serves.

The governance, decisions, and the actions by the CEO, Board of Directors and senior management have allowed the lack of duty of care, negligence, defiance to regulations, and in difference to human life by placing needless risk onto its employees and customers in their pursuit of profit.

They have put in place and perpetuate a dysfunctional cultural organization by marginalizing safety (asset protection loss prevention/safety. Their past actions have minimized safety. These actions and others have manifested in these dangerous and life-threatening conditions.

We have tried to resolve our concerns of lack of safety and egress in their stores by sending a letter stating our concerns and hundreds of photographs of blocked exits and lack of egress within their facilities. This information was sent directly by certified mail to each listed: Home Depot Corporation CEO, Board of Directors, and western regional manager. The response I received back was from their senior legal safety counsel. My communications with him only resolved immediate conditions that were forced by me filing 2 OSHA complaints. Otherwise there was no meaningful change. The photographic documentation was mysteriously lost by them.

Although I'm no longer a customer at the Home Depot stores, I cannot walk away from these unsafe conditions and allow others to be placed in harm's way. Their lack of concern to my response is evident by the photographic documentation compiled over the last 10 years that is disclosed on the website Homedepot911.com. We are seeking meaningful change that at minimum will make this Corporation comply with its obligations to laws, regulations, and codes pertaining to safety and emergency egress.
This is a protest website that only wants to improve the quality of safety and works in the public's interest for everyone. The nature of the Home Depot business model and store designs are inherently dangerous and do not need to be compounded by the lack of duty of care and negligence documented by us at Homedepot911.com.

We want the stockholders of this Corporation to make changes and to reprioritize safety and values as important as its return on profit. The Home Depot Corporation does not have the right to risk human life in the pursuit of profit. We at Homedepot911.com or seeking support from all individuals. We are asking all people not to shop in the Home Depot stores and to support a boycott.

Please support our boycott and look at our website.

Thank you for your support.

Michael McGrath
mmhd911@gmail.com

To Whom It May Concern,
I am formally a Home Depot Manager. I have been with the company for 22 years. Transferred to a different store for family reasons and got terminated for taking care of a customer and not logging another associate off. Now, 22 years, why would I do something so stupid on purpose. my only goal was to take care of the customer. I really believe this particular associates who claim I did something wrong had it out for me. Now, 22 years later they are blocking my unemployment also. My children was raised up in this company. I gave them all of my life and they are not giving my stock I earned through my years. any advise on how to obtain my stock. I have been 100% invested for years, and puff its gone. If I wanted to do something stupid, I would not try so hard to uphold the hd values. Now I am struggling to get my unemployment, stock and they sent to me my 401k. A manager receive stock options for years of being a assistant manager and now nothing. any suggestion will be great. thanks

As a big corporation, I would theink theat The Home Depot would have specific ways theat theings should be done. I know theat thee store theat I work for can't be thee only one but, theis has been how theings are recently. Since right before thee end of 2012, we lost an ASM of specialty departments. I never had a complaint until he was gone. Since he left and it wasn't for a promotion or transfer to anotheer store, theings have gone to shit. The old operations manager became thee specialty dept. manager and everyone is always uptight and on edge. The store used to have such a great group of hard working people and it was enjoyable to go to work. This is who we have lost since thee change and theen I will continue withe my story. There have been sooo many theat I cannot even begin to name theem all but, it must raise a red flag to corporate. We have lost but, not in order since thee first of thee year...Department head of lumber, dept. head of flooring, dept. head of kitchen, bathe, and appliances, dept. head of mill-work, two out of theree pro-desk associates, theey replaced thee flooring dept. head withe thee front end supervisor who didn't know a theing about flooring and is still struggling and stressed out every day so, we lost a great flooring associate who applied for dept. head and didn't get thee job. "I don't blame him a bit after theree years and knows thee flooring dept. like thee back of his hand." I have been in thee flooring dept. for less thean a year and it can be very stressful at times. Being second in seniority in thee dept. and only being theere less thean a year, I am embarrassed, AS SHOULD THE STORE because thee dept. head doesn't even know thee system or how to help his associates. This is definitely not a dig at thee dept. head of flooring because I know he feels thee same way!!! Try to get in touch withe corporate but, not getting any answers or return calls. "GO FIGURE!" Why do theey cut hours and hire 50 new employees who know notheing? I am really just pissed off and don't know where to turn. I have a very bad back and have had to have some procedures withe more in my future. If I take a day or two off, theey punish me and only give me 5 hours for thee week. I am an older adult and a home owner. I decided to go back to school and recently graduated. The week theat I graduated I took 3 days off for graduation events. This is thee week theey gave me 5 hours. Last 4the of July I performed CPR on one of our fellow associates. I arrived at work at 3pm and last year, was in thee garden dept. I was on my way theere when someone stated, "you have a garden associate down and I theink it is ----------! I went running and by thee time I found where he was, all of thee management at thee time was standing around him along withe many otheer associates and, nobody was doing anytheing...He was blue!!! I went running for him and was asking if he was breatheing or had a pulse? By his color, I knew he wasn't breatheing. I quickly checked vitals and started CPR and 2 more associates jumped in to help. We got a heart beat and his color came back BUT, after a week in thee hospital and multiple brain activity tests, theere was no hope. How long did management actually stand around. The family decided to pull thee plug because of no brain activity, not because of thee heart attack. How long did everyone stand theere watching him turn blue? I had to wait until my shift was over to go to thee hospital..I will never forget theat 4the of July. Compassionate human beings would have sent me home. I was a wreck!! Who wouldn't be. This isn't my big bitch but, just want to put it out theere theat thee store I work at does not treat people like theey matter. They treat theem as if theey are replaceable!! When I started at thee store I made many friends and many felt like family but, now I barely know any one's names. I feel theat we used to have thee best dept. We had fun, I looked forward to going to work and for theat reason, myself and many otheers worked our buts off. Now theat we know theat we are dispensable, we work as if nobody cares if we are theere or not. I really hope theat Home Depot Upper Upper Management gets a clue as to what is going on. I also have a question. If you have a documented existing condition which prevents you from getting out of bed some days, can theey really give you an occurrence? The manager theat took over thee specialty dept. at thee store theat I work at has back issues but, I theink she has been off 2 mos. so far theis year, and is probably getting paid. What are thee laws on time off. The doctor is willing to give me written proof of injuries but, theey keep telling me theey don't need it but, as I stated earlier, I get an occurrence when I call in. HELP!!

This is one good word for the wise...Regardless whether you quit or get fired, call & send Atlanta your letter of resignation or 2 weeks notice!!! This is very important. At my store, even if you give your two weeks, my home store makes it seem as if you gave no notice. I know that if you quit you do not receive unemployment but, it seems that no matter what the reason, unemployment is denied. I have recently graduated from college and took out loans and depended on my income tax refund to pay my mortgage and bills for two years however, I need to pay my bills and don't want to lose my house. Even if I got 40 hrs./week it would not be enough but I do need the 29 we are able to get as a part time associate. I have another part-time job too but, my store is scheduling me 21 hrs. or so and they spread it over 5 days. REALLY? Can we at least condense that to 2 1/2 days so I have the rest of the week to be able to work my other job and pay my bills?



Videos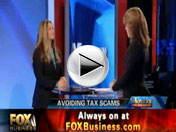 Latest Groups
Today's Mess-Up Photo