Share with Others
Recently Discussed Complaints
Consumer Tips & Tricks
Latest News & Stories
Latest Questions
Home Depot Stainmaster carpet, California Complaints & Reviews - "StainEasy" carpet

Home Depot Stainmaster carpet Contacts & Informations

Home Depot Stainmaster carpet

"StainEasy" carpet

Complaint Rating:

Contact information:


California




United States




My wife and I purchased premium Stainmaster carpet from Home Depot several months ago, only to find out that it stains easier than any carpet either one of us had ever seen. After six months, it looked worse than our old carpet which was 15 years old. Common dirt which did not stain our old carpet stains the new carpet. Cleaning products which worked on our old carpet do not work on the new "Stainmaster" carpet. DO NOT BUY THIS PRODUCT! For truth in advertising, Home Depot and Stainmaster should call this "StainEasy" carpet! We have waster $5, 000 on this useless floor covering!

Comments
United States
Flooring Installation





Comments

Sort by: Date | Rating

we agree - we had Stainmaster carpet (of the highest quality level available, since we have dogs) installed a few years ago to replace 10-year-old polyester carpet, and within a year we thought it looked as bad as the previous carpet did when we replaced it. As you noted, it seems to be more difficult to clean, and the normal "traffic lanes" look horrible, much less actual "stain spots".

We will NEVER EVER buy Stainmaster carpets again (and we work for DuPont, where Stainmaster originated!)!

-Glenn Rawsky

Stainmaster pulling out of Home Depot completely, it seems that Home Depot put Stainmaster labels on carpet that is not made of a Stainmaster fiber.
During my shopping, I've seen products made of olefin at Home Depot and still had Stainmaster labels on them which unusual since Stainmaster is a Nylon content type 6, 6.

It is easy to test Type 6, 6 Nylon against any other fiber since it has a higher melting point.

I have Stainmaster in my house for over 3.5 years and I have cats and after my extensive research before purchasing, it is the best carpet fiber ever existed. It clean easy and after 3.5 years it still look like new.
I'm sure Home depot sold fiber that was not Stainmaster yet it was labeled Stainmaster.

Sam Hansen

I absolutely concur with the Thayers, as well as Glenn Rawsky. It doesn't seem to matter where you buy your carpet, just so long as it's not a STAINMASTER® (a.k.a., Invista, Gulistan) carpet. After more than a year of research, I purchased a STAINMASTER XTRA LIFE® carpet from a local flooring retailer with two locations in my area. I followed all instructions and recommendations, from the DIY and HGTV networks to Consumer Reports and various independent websites, when it came to choosing both the carpet and the pad. I relied on the fact that Invista (STAINMASTER®) provided accurate information about its product to retailers through which it sells its product and to customers via its website.

As it turned out, I was a sucker. If there's a sucker born every minute, then I've been born over and over in billions of minutes.

While it states on the Invista (STAINMASTER®) website that the carpet tufts are "engineered to retain their original appearance, " and "will hold their attractive shape and won't burst, bloom, open or lose their twist", this is not the case.

In fact, I noticed less than six months after purchasing the STAINMASTER XTRA LIFE® carpet that in addition to the tufts not holding their shape and losing their twist that the backing or lamination of the carpet has become very dry and brittle (since I live in a suburb of Phoenix, Ariz., surely a carpet manufacturer would expect that the weather would be dry here especially since people are constantly insisting: "But it's a dry heat!").

Simply vacuuming the carpet (with a fairly new Oreck vacuum that I used without problem on a less expensive carpet in my former home) as instructed in the pamphlet that accompanies these cheap Invista/Gulistan products causes tufts to come out again and again and at times even pulls up the carpet along the baseboard, where thin strips of the backing/lamination just tear right out. Only the fibers are made by Invista/STAINMASTER®, so when I called about what was initially a tiny hole in the carpet caused by tufts coming out, I was referred to Gulistan, the "manaufacturer" of the carpet itself.

Gulistan sent an "independent inspector" out here who, almost immediately upon lifting a corner of the carpet (very easily, by the way, which was never the case in previous years with other cheaper carpet brands) and despite my pointing out to him that "Hey, should that long, thin part of the back peel right off so easily?", concluded that the carpet was fine and that the peeling of the backing was "normal".

While that was great to hear then, I wish someone had told me that the carpet backing coming apart and the tufts falling out and "jumping out" on their own was "normal" before I purchased the carpet, whose XTRA LIFE® moniker I presume means "more than the average lifetime of an Invista/STAINMASTER®/Gulistan carpet, " which seems to be about three months. I live alone, am not a giant, don't go out and roll in wet mud or dirt and rarely am visited by anyone, so my carpet is lightly used.

Thanks to following expert advice (which can also be seen on the DIY and HGTV network websites, etc.) on how to easily repair the initial tiny hole in the carpet by patching it, which I have successfully done quite a few times in my life in the past, thanks to the dry, brittle backing so easily tearing, the tiny hole is now a much larger square.

Not only is this carpet definitely not made for a dry climate, as one might find in the desert, it is not made to walk on, because my lightly touching a tiny area near the small hole with my pinky finger caused the dry, brittle backing/lamination to begin to tear in a straight line and continue to tear about 3 inches out from the small hole. No matter how careful I was in trying to repair the hole according to detailed instructions, putting even the slightest pressure on the carpet in any area near the small hole caused surrounding areas to tear out in smaller strips (which would have been longer had I not put carpet tape beneath them) as though the backing/lamination of the "carpet" was laid down like black plastic beneath desert landscaping.

I actually have a sample of the STAINMASTER XTRA LIFE® carpet (the size of a throw rug) that I got from a dollar store and the backing/lamination is nothing like the one on the carpet I purchased that supposedly is the same brand. I have seen photos of carpet samples that are supposedly STAINMASTER XTRA LIFE®, but I know they can't be because the tufts remain on the backing.

I would say that perhaps the retailer from whom I purchased the STAINMASTER XTRA LIFE® sold me a different type of carpet, but the inspector sent by Gulistan said the carpet was definitely STAINMASTER XTRA LIFE®. He also related to me that it's "normal" to feel the tacks from the tack strips but that most people don't and shouldn't because the tack strips abut the baseboards, and neither people nor animals ever sit or lay down near baseboards. I haven't heard that much bull---- since my mother gave me a long list of pointless reasons for why I ought to get a college degree (which was worthless).

At this point, I want to warn others not to do as I did and waste their money, their time and their energy and just do what everyone else in America is doing, probably because carpet and carpet pad manufacturers make such lousy products for which they will assume zero responsibility: Buy and install on your own wood style laminate flooring or wood flooring. Just remember that it's very slippery and that the more this trend continues, the more head, neck, back and spinal injuries will occur. But that's OK because our government can afford for everyone in the U.S. to be on disability and eventually all the carpet and carpet pad manufacturers like Invista and Gulistan will go out of business.

I agree with all of the above. I paid $3700 for Shaw Stain master carpets in my Master Bedroom, a second bedroom as well as the upstairs hallway. I have owned houses for over 35 years and purchased a lot of carpet and I have NEVER seen carpet stain like this. This carpet has only been down 18 months and looks worse than the carpet I have had in my house for TWELVE YEARS! There are stains everywhere even though there are only two of us in the house, we remove our shoes when we enter the house, and we don't eat upstairs!!!

For the record, I my printed out all my invoices from the best carpet cleaner in my area as well as my house cleaner receipts to show that the carpet was cleaned professionally on a regular basis (3x a year) and that the housekeeper vacuums thoroughly once a week.

I contacted Home Depot and they said it was a 'manufacturer's issue.' They contacted the manufacturer who is supposed to send out a representative. There is no way this representative can say that this is 'regular wear and tear' or that this represents what a carpet should look like after 18 months when it has a TEN YEAR stain warranty.

I will let you know what the 'manufacturer's rep' has to say next week...

I wish I had a nickel for every carpet complaint I've heard from folks who bought new carpet from Home Depot. Usually it's a problem with installation but more and more I hear complaints about carpet manufacturing defects. Regardless of the reason for your complaint, getting someone from the store to come to your home and take a look at your complaint is the first task that you must endure. Since Home Depot doesn't manufacture the carpet or install it, they will refer you to the carpet manufacturer or the company they subcontract out the installations. Until someone inspects the carpet and accepts responsibility for the problem at hand, nothing will be resolved. This can take weeks or months and a lot of time calling and waiting for someone to show up. In the end you might be lucky enough to have your carpet problem fixed or receive an in-store credit.

Home depot no longer sells Stainmaster carpets; they now sell a line of carpet called Martha Stewart. Lowe's now sells Stainmaster carpet. Stainmaster does make some good quality carpet, I know this for sure, but just like every other carpet maker, and they make many different grades or quality levels of carpet. Some carpets are designed to last for 20 years or more while others might not last more than a few years. The key is to choose a grade of carpet that is capable to withstand your level of foot traffic.

After 30 years in the business I decided to become a consumer advocate to expose unscrupulous flooring dealers, help consumers choose new flooring wisely and avoid getting ripped off. That was 12 years ago, now I've helped thousands of homeowners save time and money and put together a short list of locally owned flooring dealers that I recommend. Check out my free informative website to learn how to avoid common flooring scams at http://www.AbcCarpets.com

I used to work for Gulistain Carpet. Their carpet is made with very cheap materials. That is why the carpet falls apart. They are ripping people off with the prices they charge.

I ALSO WORKED FOR GULISTAN AND UNDERSTAND THE PROBLEMS THESE PEOPLE ARE TALKING ABOUT. THEY KEPT TRYING TO USE CHEAP MATERIALS TO MAKE CARPET. EMPLOYEES BROUGHT THE ATTENTION TO MANAGEMENT, BUT THE ONLY THING THEY WERE CONCERNED ABOUT WAS GETTING IT OUT THE DOOR. ALOT OF EMPLOYEES WOULD NOT BUY THIS CARPET FOR THEIR OWN HOMES. ITS A SHAME, BECAUSE WHEN IT WAS JP STEVENS YOU KNOW U GOT A GOOD PRODUCT. WITH THE RIGHT OWNER AND MANAGEMENT, GULISTAN CARPET COULD BE GREAT AGAIN!!

We just replaced our 12 year old carpet with a new and expensive Stainmaster carpet. It was installed in August and I am shocked and awed by how easily it stains. I have used the EXACT same methods that I used on our old carpet for removing spills and literally can not remove the stains. When I called Stainmaster they said I had to have it professionally cleaned before I could discuss the issue with them. I was aghast, I bought a Stainmaster carpet so I wouldn't have to have it professionally cleaned for every little spill. I could have a silk carpet that stains less than my new Stainmaster carpet. It is frustrating, disappointing but any solution is incredibly disruptive. I can't help but wonder if Stainmaster was bought by some soulless private equity firm like Blackstone or another private equity firm and is just being run to the ground. I will certainly do my best to dissuade EVERYONE I know from buying a Stainmaster carpet.



Videos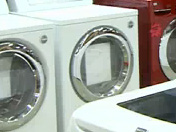 Latest Groups
Today's Mess-Up Photo