Share with Others
Recently Discussed Complaints
Consumer Tips & Tricks
Latest News & Stories
Latest Questions
Holsted Jewelers Complaints & Reviews - scam

Holsted Jewelers Contacts & Informations

Holsted Jewelers

scam

Complaint Rating:

Holsted Jewelers has a free ring offer, that other companies give you because you are a prefered customer, so you think you are being "thankyed" for being so good a customer. When you order the ring you are told that you pay only shipping @$6.99. I was VERY careful not to accept any hidden programs and I listened for ANY language that sounded like I was ordering NOTHING but the "free gift". Like the 100's of other reports, the company sent the ring, and then sent a "preview" ear-ring set with an automatic bill on my visa for $40!!! They say I accepted the "terms" of the offer but how do you dispute that you did NOT get told?!? They are corrupt! I have to send back the ear-rings they said I ordered and in another month they will take off my "signing up"! What a bunch of theives.

Comments
United States
Jewelry & Watches





Comments

Sort by: Date | Rating

I got a postcard from hosted jewelers, I called got web page which isn't much of anything, so I checked complaints on here, thank god I did, save me ther money and hassel of these people. Thank u everyone : )

I tried getting in touch with this company and it is a SCAM!!! This was fron FragranceNet.com. It offered a stack of three ringd, all I needed to do was pay shipping and handling. The lady asked me if I wanted the earrings to match them and I told her NO!!! She asked if I wanted the pendant to match it, I said NO!! A few weeks later I get the earrings in the mail. By rights I should have kept them but I sent them back. They took the money out of my account. $56 plus shipping and handling. Didn't take them long to take my money. I don't know who is going to send me my money all of it, including shipping and handling. Only cost a dollar to mail it but they charged $6.50. Maybe other people can afford to have their money scammed from them, but I WANT MY MONEY!!! I had to cancel my card so I won't get scammed again.

I REALLY BELIEVE THAT THIS SCAM IS COMING THROUGH SANTANDER ASSOCIATIONS. HAS ANY ONE OUT THERE HAD TIES WITH THIS COMPANY OR ORGANIZATION?

Well, it sounds like people did listen and did try to call or send in the card right away to cancel but they were not able to actually reach a customer service person, or the person they reached would not be able to help them for a few months, meanwhile the shipments and charges kept piling up. I think you are being a little harsh.

Holsted Jewelers runs a fraudulant scam. They work in collusion with Woman Within to get your credit card number. Then they send you UNSOLICITED jewelry and charge your card account for it.

I am glad to find out this compliant boards regarding Holsted Jewelers. I called to find out what kind the ring they will give away for free. The person on the line could not give me a the website. Anyway, when i searched again and found out this is nothing but a scam.. Glad that i did not give out my credit card nbr to them. I dont know how Collection Etc. will work will company like this to scam you. We all have to be careful and check the credit card statement closely. Good luck to you all shoppers. Be smart when you make a purchase online.

I received a post card stating I could have one, two or all three rings for free. Just had to pay shipping. It sounded too good to be true. I went on line to check the price of the rings. I just wanted to see what I would be receiving. I notice the entries about the scam. Thank you for writing about it. You all saved me a lot of money. I am sorry you had to go through this, but thank you for sharing so others would have to experience this horror.

An elderly friend of mine fell for this. Fortunately I was in time to stop the scam in its tracks by calling the credit card's customer service number. They immediately cancelled the card, put the spurious charges "In Dispute" and issued a new one with her points transferred to it. Then the operator connected me to their fraud department, who instructed me to write "Refused" on all future mailings and send them back. From the tone of the conversation it is not unusual at all for this sort of thing to happen, and there is a process for dealing with it: cancel the card, dispute the bad charges, and write to the jewelry company canceling everything. Keep a copy of that letter and send it certified mail.
You must cancel the credit card and report the problem to their fraud people. The jewelry company is never ever going to cancel your order or remove any charges or stop sending you unwanted items.
MOST IMPORTANT: The postings indicate that DEBIT Card numbers have been used to drain victims' bank accounts in amounts up to $4000.00. I really learned something from that: Never use a debit card to order anything over the phone, the internet or by mail!
Another point is it is very difficult for a housebound senior citizen to "keep a copy and send it certified mail". How, without a copy machine and a way to get to the post office?
In addition to the rest of this time-consuming hassle, my elderly friend is now receiving a deluge of offers of "Free prizes" "Free Gifts, no purchase necessary", "Just Send In The Card and Receive Free Offers". I think the best way to deal with those is to write "Deceased" on them and send them back. I hope it is effective.

I am so glad to read all the complains. I also received a Card etc . but went here first..There got to be something anyone can do to stop those Crooks.For all you People who fell for this Crap. I am very sorry but you are helping the ones who are reading this and are aware of all. Thank you and I hope it all ends well for you

I received an offer in the mail for two free rings. I am on a limited income and just wanted to give something to my wonderful girlfriend. Luckily I checked them out online first or I would be in a world of trouble. Thank all of you for posting your comments. You saved us a lot of heartache. I'll find another way to get her the things she deserves!

Too bad these people don't put the same time and effort into making an honest living. Do want to make a few comments about a credit card offered by a TV Shopping Show. If you sign up for this card you have to buy something every month, or else pay them at least $1.00. If you don't pay them the dollar they can legally hit you for a late fee, most likely $25.00 or so, plus 20-29% interest on whatever they conjure up. When I saw that I was so disgusted I didn't bother to read the rest. It was laid out plain and simple. I went to pay their bill by phone, (again for an elderly friend who fell for this), and found their customer service number is not in service. What the ___###??? I will send them a money order thru snail mail, as there is no way they are getting their conniving hands on my friend's bank account number until I can get that card cancelled. With a dollar a month plus late fees from thousands and thousands of customers they should prosper. However they are starting out looking like a mean sneaky scam and there is little reason to believe they are not just plain crooked or will ever change their ways. Just because something is legal, that doesn't make it right.

I am so sorry that you experienced something negative from this company, but I have been dealing with Holsted for several years and I have always had a good experience with them. I have received more than a dozen pieces of jewelry that I have given as gifts and kept for myself, all for as little as $6.99 apiece. The thing to do is that as soon as you receive the jewelry, you call and cancel all further orders. That's what I've been doing all these years and I've never had any problems. Once again, I am sorry for what you experienced.



Videos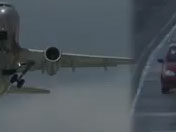 Latest Groups
Today's Mess-Up Photo