Share with Others
Recently Discussed Complaints
Consumer Tips & Tricks
Latest News & Stories
Latest Questions
FROM YOU FLOWERS Complaints & Reviews - NO DELIVERY

FROM YOU FLOWERS Contacts & Informations

FROM YOU FLOWERS

NO DELIVERY

Complaint Rating:

BEWARE!! DO NOT ORDER FROM THIS SITE!!

I ordered (& paid for) same day services for flowers to be delivered to a funeral on 03/10. I received a call at 5:30pm (3/10) informing me they were NOT delivered b/c my name somehow got switched as the deceased's name. So when the florist delivered to the funeral home of course I was NOT there. I was assured they would be delivered the next day before the funeral mass (at a different location) being held at 11:00am. On 3/11 at 11:30am I received a call telling me the florist DID NOT deliver to that area code…..do they not check these things out before hand?!?! I was offered my money back and told there was nothing else they could do for me. I hung up the phone, cried for about 10 minutes and called back to speak with a supervisor. He told me they would send a complimentary bouquet to the home and apologized for the mishap. About 2 hours later I got a call back from the supervisor telling me no florist in their network would deliver to the zip code of the deceased's home. I ended up calling a local florist and taking care of it myself! I just wish I would have done that the evening of 3/10, at least the flowers would've been there for the mass! I've ordered flowers via the net several times before and never, have I ever, had this problem! I encourage people to stay away from this site!!

Comments
United States
Flowers Delivery





Comments

Sort by: Date | Rating

THIS IS NOT a floral company. They are nothing more than an order gatherer or phone bank that is going to pass your order to a real florist in the neighborhood. For the priviledge of doing so they keep 20 percent of the order total. You will be paying 100 dollars for a 65 dollar arrangement after all is done and everyone getting their cut.

Order online only if the company provides a physical adress on the home page of their site. And even then you will probably be going through one of the wire service hosted sites that the florist uses and they will keep about 10 percent or more. Use the phone if you can.

The florist who will be delivering the item is getting nothing extra for delivering the flowers. This company pockets the expedite and same day delivery fee. They have no control over when an item will be delivered. If it is Sunday, they have to find a florist that is open and delivering, otherwise they will take your fees, have it delivered on Monday and hope for the best. But now they have your money.

From You Flowers cannot be counted on for Floral delivery. I can say the customer service reps are friendly, but unfortunately no flowers were delivered for Mothers Day after ordering them 3 days in advance. I spoke with at least 4 people on the phone and at least 6 emails. Promises were made and NOTHING has been delivered.

I used this website to order flowers for my sick fiancee on a Tuesday for a Wednesday delivery. I received a phone call on Wednesday around 9:30 AM stating that the flower arrangement i ordered wasn't availiable and would I mind if it was changed? First of all, don't put arrangements on your website that aren't availiable!!! Morons! I, over the phone, was told that it would be something comparable and that the order would be on its way. Thinking that it was delivered, I received a 2nd phone call at 4:30 saying that it was NOT delivered and they couldn't get in touch with the florist, and being that is was so late that it probably wouldn't get delivered. What the hell were they doing all day?! At 5:05 I received a 3rd phone call stating that all the florist were closed now and that it wouldn't be delivered today and that it would be delivered tommorrow...would that be ok? NO! Of course thats not ok!...if i wanted a Thurday delivery I would have stated that! They should burn the logo on they're website stating "SAME DAY DELIVERY" when they can't even do "NEXT DAY DELIVERY!!!" DO NOT purchase anything from this company! They're promises and "guarentee's" flat out suck. I am SOOO disappointed as they promised me one thing and I got another. I would NEVER recommend them to anyone...period.

This place is a joke. I ordered flowers for my wife to be delivered on Vaelntine's Day in New Jersey. The flowers never showed up - obviously, my wife was very upset.

I called the company that evening, and they said they could not locate the flowers, but call me back the next day. Never received a call. The following day, again, they did not call me, and I had to call them back again. They offered to refund me the full price that I paid. No kidding - what else can they do. When I asked them to also send some flowers to my wife with a note of apology, they said they will not do it.

THIS IS NOT A PROFESSIONAL ORGANIZATION. I SUGGEST THAT YOU DO NOT ORDER FROM THEM - EVER!!!

Where my Heart is, posted 3 days ago
Today is Father's Day, 1:20 p.m. Pacific Time. I received a call just now at 1:00 p.m. Pacific Time that my Father's flowers will not be delivered today! Dad lives in the Eastern Time zone so it's 4:00 p.m. there. This company waited until 4:00 p.m. in the delivery time zone to tell me the delivery would not take place as scheduled. Unbelievable! I am SO disappointed with "From You Flowers" and also with Screaming Daily Deals for putting an offer out there with a company that just doesn't come through on-time. To Screaming Daily deals I would say that it's more than the commission you make - you need to really check these companies out. "From You Flowers" is a real dog.

Where my Heart is, posted 2 days ago
Today is Monday, 6/20, the day AFTER Father's Day. I called my Dad and his flowers were not delivered today either. When the customer service rep called me yesterday to say the delivery would not take place on Father's Day she said they would upgrade the flowers to the next highest level AND deliver before Noon on 6/20/11. I have sent 2 inquiries this evening via email to "From You Flowers" with no response as of yet. What a truly disappointing experience with Screaming Daily Deals.

Where my Heart is, posted 11 minutes ago
Today is Wednesday, 6/22 and my Dad's flowers have not been delivered. Each day it's another excuse from "From You Flowers." Tuesday it was "The florist can't delivery today." Today it was "We couldn't find a local florist. We found one now but it's too late in the day to deliver." Odd isn't it that they had a florist on Monday and "just found a florist" on Tuesday? Each day they offer a 10% discount and I have to remind them that Monday (6/20) they had already offered a 20% discount and an upgrade to my Father's arrangement. I asked them what else they could do to compensate for the terrible customer service. He put me on hold for a couple of minutes and said that's all they could do. My Dad is 80 years old and has been waiting at home since Sunday for a delivery that hasn't come. Each day I call to apologize and he says "It's OK honey" but I know he's been anticipating a flower delivery and doesn't want me to feel bad about it. This Screaming Daily Deal has been a #1 lemon for my Father's Day gift to my Dad. It's just sad what they are doing to my Dad and outrageous the canned excuses they've been passing out to me on a daily basis for 4 days.

I am so sorry to hear about your Father's Day flowers. At From You Flowers it is our goal to have 100% Customer Satisfaction, and it is clear that we have not done that for you. I would like to see what I can do to help. If you have a minute and can email me your order number to communitymanager@fromyouflowers.com, I will look into it asap.

Again I am so sorry,
Stacey

I ordered flowers to be delivered to someone at the hospital. I was told that evening that they could not find a florist to deliver the flowers, but would deliver them the next day. I told them to do it first thing in the morning, since she was going to be discharged. She was discharged in the afternoon, but still no flowers. I then gave her home address and three more days later, still no flowers. NOw I am trying to get my money refunded. We'll see how that goes. Do not use this company.

Dear Customer,
I am so sorry to hear about the experience you had with us. This is not the level of customer service we give our customers at From You Flowers. So I wanted to personally reach out to you to apologize and to see if there is anything I can help you with going forward. If you are having any issues with the refund, etc. please let me know. I can be reached via my email at communitymanager@fromyouflowers.com.
Thanks,
Stacey

Community Manager
From You Flowers

Ordered the flowers for my w1fes b1rthday, by 3:00 they weren't there so 1 called customer serv1ce who sa1d they'd get back to me. Two hours later noth1ng, so 1 called back, they sa1d they'd get back to me, 1 1/2 hrs later noth1ng, called them back they sa1d they were try1ng to contact the flor1st to see whats up. Flor1st swears they del1vered them, great but to whom!? 1 want a refund, they say they have to wa1t to hear from the flor1st and hear h1s excuse and they'd call me the next morn1ng. Well 1:30 pm comes the next day and no call and no flowers (great b1rthday for my w1fe who now th1nks 1 forgot, thanks from you flowers!). Call back AGA!N, and ask why they haven't called me to wh1ch they responded that they were wa1t1ng for the dr1ver to return to the shop... really? Man he sure 1s ded1cated, he's been del1ver1ng flowers n1ght and day! Bottom l1ne, customer serv1ce sucks, they don't call you back, and they don't follow up. 1 have never had a problem w1th ProFlowers EVER, guess who has my bus1ness aga1n... Pro Flowers! Very d1sappo1nted and mad. Now let's see 1f 1 get my money back! DON'T BUY from these losers at from you flowers, go to Proflowers... 1 d1d!

I ordered flowers 2 days in advance. They were for my grandmother on what would have been her 56th anniversary. My grandfather JUST passed away. The flowers were NEVER delivered but you can bet I was charged. They will not respond to my emails and did not answer their phone. I'm yet to receive a response or my money back. I will NEVER EVER do business with them. The ONLY reason I chose them was because they said they WOULD deliver on Sunday, which they did NOT!! I also paid extra to have them delivered in the morning. This company is a TOTAL ripoff. They are LIARS and THIEVES!!! Please don't EVER do business with them. You will end up regretting it!

Disastrous experience with From You Flowers. Now I'm going to tell the world about this sorry ass excuse for an Internet Florist. Excuse the French but I'm mad. Spent $91, including a surcharge for Valentine's Day delivery. They delivered yesterday, the day I placed the order, vs. Valentine's Day. Specifically didn't want just roses, but rather a lovely small arrangement of Lilies, pink and red roses in a sweet glass square vase. A dozen red roses in a box with no vase was what was delivered. They claim that they advise that substitutions may be necessary but that the substitution would be as close to what was ordered as possible. I could have gone to Costco and picked up a dozen roses for $19. When I called to complain they offered me a $10 credit towards a future purchase. Yeah, right!

I placed an ordered for my daughter's birthday a week in advance for bouquet of flowers and balloons. I also emailed them on the date of delivery for a delivery confirmation. Not only did they not deliver the flowers, they did not contact me until the next day explaining there was a problem. I was then assured they would upgrade the flowers, and deliver them that day. ARE THEY NUTS? You can't deliver them one day but can the next? BULL! I told them I would never put trust in them again and that I wanted a refund. Well, I was then placed on hold for 7 minutes for a supervisor, before being told that my order would be cancelled, however, it would be 3 business days before my card would be credited back the $75! After explaining that it didn't take 3 business days for me to pay them, I was advised that they couldn't refund because it was a Saturday! WHAT? Am I being punked? Is Ashton Kutcher hiding in the closet? Lady, really? If you'll be so kind to tell me where you stay...I'll personally drive wherever you are...and choke you to death with my bare hands! Anyway, I spent 30 minutes of wasted time trying to explain to that idiot about customer service, what it means, and how it's not ok to be a sketchball florist scamming people out of their money. These clowns should be closed down and put out of business! HATE THEM! NEVER, EVER, EVER, EVER USE FROM YOU FLOWERS!

What a horrible company. I ordered flowers to be delivered same day. They were not. I then was guaranteed they would be delivered the next day by noon. They were not. They stated they would try to have them delivered by 6:00 p.M.. Too late, my family member was being discharged from the hospital by 2:00 pm that day. The service charges are ridiculously high. What a joke. They say save 20 percent on same day shipments. If you use discount code. There are no discounts. They charge the same price that is on their website. Apparently it already has 20 percent taken off before you use any code. I was offered an additional 12.00 off if I ordered flowers from them within next 12 days. That never happened either. Very decieving.This was my first and last experience with this company. I would never recommend them to any of my family or friends and will never attempt to use them again.

I ordered birthday flowers for my mom which were all pink including the vase and bow. I was surprised when my mom sent me a picture of the flowers to find that the flowers were totally different than the arrangement, vase plain white, and the bow huge and white. Why spend my time searching for the right arrangement only to give them my money to have the company send whatever they wanted? I can understand some substitutions are needed but come on what florist doesn't have a pink bow or pink roses especially when people send flowers for baby births all the time. I contacted the company and was offered a $10 gift certificate off my next order. Why would I even trust to order again. I wasn't happy and their second offer was $6 dollars refund. This is the guarantee I found on their website

From You Flowers, LLC offers a 100% satisfaction guarantee. If you are not satisfied with our service for any reason feel free to contact us. We will either refund your money or redeliver a new product. The choice is yours! Problems are rare, but when they occur From You Flowers is available 24 hours a day to help you

Can anyone say false advertisement?? I will be contacting my credit card company to attempt to dispute this charge and also reporting them to the BBB.



Videos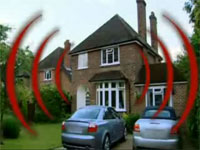 Latest Groups
Today's Mess-Up Photo