Recently Discussed Complaints
3.
(24 mins ago)
Direct TV
prepaid visa card promotion
4.
(45 mins ago)
avangate.com
they receive payments and NO support
5.
(46 mins ago)
KESC
extran units charges
Consumer Tips & Tricks
Latest News & Stories
Latest Questions
Factoryoutletstore.com, New York, New York Complaints & Reviews - Fraud and poor customer service

Factoryoutletstore.com Contacts & Informations

Factoryoutletstore.com

Fraud and poor customer service

Complaint Rating:

Contact information:
Factory Outlet Store


1410 Broadway, 20th Floor




New York

,

New York




United States


FactoryOutletStore.Com


I have had a terrible experience due to their selling me a Garmin Edge 305 bundle with heart rate monitor, and speed and cadence sensor model #010-N0447-30, but received #010-N0447-00 without the heart rate monitor.

I called, and after two days of research, they agreed they made a mistake and gave me a RMA to send it back. I then had to call and get them to cover shipping, which after telling me they wouldn't cover, they finally approved for a maximum of $10, but my minimum shipping cost was almost $13.

On exchange, they irresponsibly shipped me back the exact same incorrect model. After contacting them again, they said that Garmin sent them the incorrect models and that is all they had, so they could credit my account for $10 for the lack of the heart rate monitor, which they and everybody else sells for $60, or credit me for shipping again with a $10 maximum. I asked for full credit on shipping and they escalated me to a supervisor. I have left numerous messages for this supervisor as he has never been picked-up the phone when I called, and have not received a call back.

Later, I finally got one of the sales reps to approve the credit for the 10% maximum on the second return, but upon returning the item, I had to call again as the hadn't credited by account after having the item for a week. Then I was told I would not be getting any return shipping credit because there was no money left to credit since I returned the item and did not exchange it. I explained I was promised the return shipping for both returns and so they transferred me once again to the supervisor who never picks up the phone and never returns my calls. I left a message and now over a week later, no return call.

Comments
United States
Fitness / Exercise Equipment





Comments

Sort by: Date | Rating

I'm having the same issues with this company!!! I purchased a set of Uniden phones and was sent wrong item with a lesser value. Was told I would have to pay shipping and restocking fee if I was to return this item that I did not order. I'm in the process of exchanging the phones for the correct item but I still had to pay for shipping costs ($13) and haven't recieved them yet. Left numerous messages for their so called supervisors with no call back. I believe this company is creating a fraud! DONT BUY ANYTHING FROM THIS COMPANY!!!

my company purchase a AT&T phone from this outfit and it was incorrect one...I sent it back and had to pay my own shipping fee...the charged for restocking and some other bogus fees...I then received another phone and it was older then dirt...I think it dated back to the late 70's early 80's (and im not kidding about that either) and the best part was that the ringer did not work...so now i have to send that one back also...I will have to pay for the shipping fees, the restocking fees and so on and so on and so on...Worst Company ever!!!

I bought a set of brand new wireless earphones and FactoryOutletStore sent me a used devise with (i am not exagerating) ear residue in the ear plugs (see attached pictures) then they put the burden of the sipping on me to send the devise back to them. I would do it but after reviewing the previous complaints I would be screwed again if the repeat the mistake or make a new one. They were rude when I called them. You can contact me at dasg2121@gmail.com for more information.

Purchased a Jabra Halo Bluetooth headset.
The first item appeared to be used (or returned). The left earpiece didn't work and was dirty. Was packed in a plain baggie with no instructions or cables.
Returned for replacement at my shipping cost.
Second came packed the same way and wouldn't work at all. Battery wouldn't charge.
Supervisor told me they would accept a return with no 15% restocking charge.Shipped again at my expense .
It was true they didn't charge me 15%. They charged me 20%!
This company is a complete fraud. I believe they only buy returned merchandise for the original companies and sell them as new.
They make their money on restocking and other imaginary fees. They know it is not worth the time to waste much effort on a few dollars of fraud, which is how they survive.
DON'T BUY ANYTHING FROM THIS COMPANY! CONSIDER YOURSELF WARNED!

I would NOT RECOMMEND this store to anyone!!! Customer service is AWFUL!! After calling repeatedly and finally getting a supervisor all she said was that's not our policy and HUNG UP ON ME!!! I wanted a postage paid return shipping label since I ALREADY PAID 6 BUCKS to return the 1st defective item I received!!! The product did not work on my dog (a spray bark collar) so I wanted to return it! But I DIDN'T want to spend another $6 to return the item AGAIN!!!

I wish I had found this site before making a purchase at the www.factoryoutletstore.com
Here is my experience:
First off the wrong item was sent to me. When I emailed and called, I did not receive a call or email for a couple of days. Then they blamed me for the error, customer is always wrong concept in the new NO SERVICE money making game. Finally they said send it back at my expense and they would send the right one this time. The track record speaks for itself, I opted for a refund, but they charged me 15% restocking fee. Oh, when I returned it I saw that the return address is in New York, if I had seen this first, I would have never ordered from them. Hold onto your wallets, because they are going to take you for a ride! Never buy from this NO SERVICE site.

Mark

Ordered a Tom Tom from this company and after 7 days I sent them an email to see when my delivery was going to be sent (the web page said 2 - 5 days) They replied 24 hours later to say it was on back order and another 7 to 10 days for delivery.
So I called the 1-800 number and after waiting in line forever finally spoke to a rep. He told me that this was the way it is and I would have to wait. I asked if I could speak to a Supervisor and got told to call back tomorrow, said I needed to speak to someone straight away as I needed to get the next best thing for the same price and have it shipped straight away, that or I would wait and wanted some discount coupon for future purchase. Got told they don't do either, but they would transfer me elsewhere and I could order a better one buy pay the extra. Finally a Supervisor came on line and was twice as rude and said the same things. I am now at their mercy as I await delivery. Never again, Customer Service is terrible.

Ordered what was suppose to be a new Panasonic WiFi adapter TY-WL20U, which according to the Panasonic website includes with the adapter and a hase station. The base station did not arrive, and the adapter itself came in a little plastic sleave - no factory box, literature, etc. THese guys are not to be trusted. I tried to agrue that the item number includes both - their only response was that if I ordered the same thing from them today, I would get the same thing I got.



Videos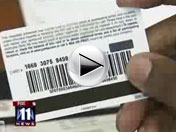 Latest Groups
Today's Mess-Up Photo