Factoryoutletstore.com, Brooklyn, New York Complaints & Reviews - Fraud/Scam

Factoryoutletstore.com Contacts & Informations

Factoryoutletstore.com

Fraud/Scam

Complaint Rating:

Contact information:
Factory Outlet Store


Brooklyn

,

New York




United States


factoryoutletstore.com


SCAM ALERT!!! BEWARE

These guys are crooks. I will file complaints with NY AG's office, the BBB, and local police. I found Factory Outlet Store in the Google market place. I bought an expensive Garmin data card, only to open the package and realize they had substituted it for a blank, defective MicroSD card. The product SKU's didnt even match. I paid Fedex $15 to return it, and they charged me a BS $50 re-stocking fee. When I called to attempt to resolve it, they transferred me to a black hole mailbox with no response.

Garmin and Google should be embarrassed to be associated with a company that systematically rips off consumers.

I have learned my lesson. I will never do business with a small, unknown internet retailer again.

Comments
United States
Consumer Electronics





Comments

Sort by: Date | Rating

Yes i agree. They are cheats. Authority shud take action against them.

I bought a new GARMIN 255 GPS and they send across a Refurbished in the same price. Now the only option is to return at my own cost and pay restocking fees.


Google and Garmin shud ban this site.

I just filed a complaint with the IC3 Internet Crime Complaint Center. I urge you to do the same thing. I listed this website as a source to find others that have been victimized by this company, so maybe if we all join forces we can do something about this company. They have a scam in which they send misrepresented or incorrect products, the consumer is then placed in a position to have to make a return or attempt an exchange and then they hit you with restocking fees. They then have the product back and you are out $$$$. Attempting to resolve with them is a frustrating process of transfers and lenghty holds until which time you finally talk to someone who gives you yet another step to complete and yet they still do nothing to resolve. Individually, we are all out small amounts of money...so, they can fly under the radar as most consumers will determine that it's not worth the effort to try and reclaim a small amount of money. But, when you add all of those unresonable fees together, this company is making money without having to actually release any product.

They did the scam to me. John in Gilroy, CA

I agree, I had similar issues! I am so disgusted with them. This is awful!!! It was thier mistake and we have to pay the price. Something must be done. I had to contact the BBB, as well. I hope to get the matter resolved.

Please help get this matter resolved. Everyone has the same story.

I have the same problem, they sent me a wrong BlueChart SD card, and they tellme not refound and don't sended the right one. Is incredible. Could you have any solution? I need a advice please, Thank you. Mahely Zerquera. Miami FL

Here is a way to fight back. If you're just reading this after you made the purchase - please PLEASE DO NOT OPEN THE PACKAGE!!! Have UPS return the package to sender, or refuse delivery when you see the UPS truck pull up.

Then call the office of the credit card you used to pay for the purchase. Tell them you want a total refund and that you want to file a dispute. Say that you lost trust with the company selling you the item. They will mail you a form to fill out, and they will investigae the matter. Once they verify that, you will get your money back without paying the vendor any restocking fees. Good luck.

Fraud! Fraud! They are just earning from re stocking fees and they are not actually selling anyhting. When you order any product, they will send you some defective unit or wrong unit, Obviously u will return in your own money and they detect restocking fees which is usually 30% and return your rest. This is pakka scam game plan they have...Police should arrest them immediately and this is their current addrss : FactoryOutletStore.com
34 34th St
3rd Floor
Brooklyn, NY 11232

I experienced the same problem, fighting to get the money back now. The 15% restocking fee is hidden in their website. It will show on the return form when you want to return . They send the defective item plus the refurbished one ( I ordered the new one).
Mimi Ng.
7/27/12

Same thing just happened to me. I have already called Amex to dispute the charge and will be sending the items back to them later today. I was going to exchange the items before noticing how this company operates. They are a scam and I am appalled at Google Shopping for recommending such a vendor. I will do everything I can to let everyone know of their operations. Ordered brand new items and got completely used ones in return. I now need to pay for shipping to get these used items back to them. And when I say used, I don't mean refurbished. These items are truly trashed.

Received wrong information from the telephone sales representative. He told me that the $179.00 headsets would plug into the telephone I have. When I received the headsets I found that the plug is not compatible with my phone.

I called them back and asked for a refund which they did offer but they expected me to pay for shipping. I feel that it's not only wrong but incredibly short-sited for this company to expect me pay anything at all for their mistake, after all, it was their sales rep that led me astray.

Talking to the customer service gal was like talking to a cork. I'm not sure she was even plugged in.

I'm rating all one star including the price because any price is too high for worthlessness.

I suggest that the owner of this company do a little shopping at Zappos to see what customer service is all about. here's a clue Mister... Lifetime customers VS never again in this life.

My experience was less traumatic - their prices (despite calling themselves a "factory story") are DOUBLE those at Wal-Mart. That might not be illegal, but DO'T, DON'T, DON'T buy from these low-life scum!



Videos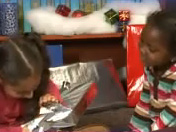 Latest Groups
Today's Mess-Up Photo