Share with Others
Recently Discussed Complaints
Consumer Tips & Tricks
Latest News & Stories
Latest Questions
Consumer Cellular Complaints & Reviews - Beware

Consumer Cellular Contacts & Informations

Consumer Cellular

Beware

Complaint Rating:

I initiated cellular service with Consumer Cellular. On 7-9-2010 I received two Motorola EM330 cell phones. On 7-12 one phone locked up. Upon advice, I removed the battery to reboot the phone. When doing so, the battery door latch became disengaged from the phone body. I then advised Consumer Cellular of this event. I was IMMEDIATELY told :now you'll have to buy a new phone. That's a direct quote. Phone less than four days old? The Buy a new phone statement made at least 8 times as I worked my way up the staff levels of customer support. I was ultimately able to reinstall the battery cover latch button, and decided I had made a grave mistake of choosing Consumer Cellular, and elected to return everything per the terms of their 45 day return policy.

.

Unbelievably, I was then told in no uncertain, terse terms: We will not accept the one phone back. We do not accept broken phones for return. You can keep that phone, it is yours now.

.

The phone WAS NOT BROKEN! I had never described the phone as broken, only that the battery cover latch had become disengaged. I had already managed to successfully reinstall the latch release button.

.

Their oratory during the sales pitch was filled with accolades of self-praise as to what a great service they provided, how they were the no argument cellular provider. We are different.

.

Different they ARE! I have never witnessed such a Jekyll / Hyde transformation of any entity in my life. The mood went from kissy-kissy (for lack of better term) to outright acerbic, rude, and irresponsible dialogue in the transition from sale to service issue.

.

Actually the Motorola EM330 was a poor choice, being cheaply made and overly fragile. Doubly so when dealing with a cell provider with the post sale policies of Consumer Cellular.

Comments
United States
Products & Services





Comments

Sort by: Date | Rating

A cell phone provider that doesn't value the satisfaction of their consumers should really be dropped. The cheap rates they offer are good for nothing if they will only give their consumers a terrible headache. Good thing my mom opted for Just5, it isn't only affordable, it is also very fulfilling. My mom has been with this provider for almost a year now. Just5 then is really a better choice than Consumer Cellular when it comes to simple cell phone.

I appreciated the article about the motorola em330. It has added to, what I shall now call my research on the Chinese Pearl Harborside,
Americans are experiencing.
Motorola was normally manufactured in Israel for AT&T, a very sturdy phone. My next version model 60T Brazil AT&T a sturdy phone, still takes a charge, the display screen is wiped, takes numbers and replies on cover no service. I was then traveling between NJ & PA and poor reception led me to switch to TMobile.
Again a Motorola mod ?, Singapore, cracked lcd, works perfectly with pay as you go chip, as backup, vin 2004, same style flip.
TMobile, Samsung SGH-T219s, Whitespot red, perfect operation, 3yrs young upgrade. Back in NJ, family plan AT&T Motorola em330. From first day could not get rear cover off, pushed latch and pried top lft side, little piece of plastic 3/8" from dot poped hole, no caution about moisture exposure of white dot, insurance or not, no warantee. Hypothesis, the piece of crap was engineered:
1.For Americans like me, where work is slow in a poor economy
2.For a company whose 1st name is American (AT&T)
3.Motorola doesn't want any part of the crap, they refer you to AT&T for their crap. WHO OWNS AT&T? Husan is dead they killed the owner of Sports Illustrated, yea, he even owned Rockerfella Center.
4.SonyErricson puts their dot under the Battery, Model Z310a, AT&T, no info available from AT&T.

Conclusion the Enemy is here, Greedy, Unconscionable, 17 Trillion $
economy americans (Chinas economy 5 trillion-) American Engineering at its Finest Level. Wake up!!!

phone service sucks having trouble with one of my phone called did not the help they said they would have tec support call with in 24 hrs never did call again same thing so they send my a Sim card called the lady had know idea about it phone would not ring said she would call me back in 10 mins never did i will call one more time to see if they can fix it if not iam done will go to another company if you are thinking about consumer cellular DONT

I wished I had seen this website before I entered into a business relation with Consumer Cellular. I trusted AARP's recommendation.


My problem with this company in recent days is that I elected to port my telephone back to ATT as a cellular phone. My decision was based on the discovery that their rate plans were not the best plans for the dollars. I determined that an unlimited voice and text plan with 1GB of data usage was the better plan, so I initiated the process to move my service. The IPhone I purchased through them had a balance of $425.00 remaining, which I paid off the same day I initiated the number port-in process, four days later I paid the final bill of $62.00.


The port-in process had to be escalated upon receipt of an e-mail from Consumer Cellular informing me that my service would be disconnected on 4/11/14, which is the date I initiated the request. When I visited a local ATT store to escalate to process, the phone number transferred but the phone did not. I discovered that the IPhone that I purchased was locked and Consumer Cellular controlled the unlocking process. I contacted Consumer Cellular the same day to unlock my IP hone. It has been seven days and many phone calls to them and my phone is still inoperable. I have been given numerous reasons for the delay.

In summary, this company does not operate in "Good Faith", and the method in which they handled the exit port-out was done maliciously.

MY RECOMMENDATION TO ALL POTENTIAL CUSTOMERS - DO NOT DO BUSINESS WITH CONSUMER CELLULAR. IF SO, PURCHASE A CHEAP PHONE WITH THEM TO TRY OUT THEIR SERVICE. DO NOT REPLY SOLELY ON THEIR COMMERICIAL WITH THE SENIOR CITIZENS IN THEIR RV TRAVELING "PROBABLY NOWHERE", AND AARP AS YOUR SOURCE OF REFERENCE.



Videos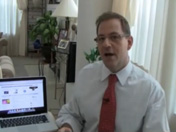 Latest Groups
Today's Mess-Up Photo