Share with Others
Recently Discussed Complaints
Consumer Tips & Tricks
Latest News & Stories
Latest Questions
Conns, Corpus Christi, Texas Complaints & Reviews - credit harassment

Conns Contacts & Informations

Conns

credit harassment

Complaint Rating:

Contact information:
conns


Corpus Christi

,

Texas




United States




after loosing my job because of the fallout of the american economy, i was unable to make the monthly payments on hte merchandise i have had from conns for over two years now. i began getting phone calls from conns collectors every day from as early as 7am till as late as 10pm, no joke. i mean every hour on the hour. i finally told them i could not afford to make the payments anymore and for them to come and pick up their merchandise. i guess i pissed them off cause they began threatning me saying i would be taken to court for the remainning balance and began calling me names. The floor manager called me back and told me i was being a selfish bitch, i told her i was sorry but i could not afford to make the payments she continued to call me a sellfish bitch and that i would be dragged into court for the balance i still owed. i dont know why this lady was so upset at the fact that i couldnt make my payments any more but someone needs to do something about this. she never said her name but she had the accent of an african american.

Comments
United States
Collections Agencies





Comments

Sort by: Date | Rating

This clear information is not contained in Conn's contract, nor do they in anyway make the consumer aware of their lending practices. This plain language should be on the front of Conn's credit contract under the disclosure:

*IMPORTANT INFORMATION REGARDING*
TWENTY-FOUR (24) MONTH "SAME AS CASH" CREDIT OFFER

This is not an unsecured loan. An unsecured loan is a loan that is not backed by collateral. Unsecured loans are based solely upon the borrower's credit rating. This is a secured loan, a loan in which the borrower pledges some asset (e.g. a car or property) as collateral for the loan, which then becomes a secured debt owed to the creditor who gives the loan. The debt is thus secured against the collateral — in the event that the borrower defaults, the creditor takes possession of the asset used as collateral and may sell it to satisfy the debt by regaining the amount originally lent to the borrower.
-------------------------------

Consumers that accept loans for houses and cars are made fully aware of these terms and conditions. I experienced some costly medical problems. My last payment was $105.23 on 05/27/2009. Already, on 06/09/2009 I've been threatened with a lawsuit, repossession and criminal activity if the integrity of the item purchased has been compromised; by the supervisor of Conn's corporate office while I was on the job. This woman knew I was on the job. Repossessing my purchase will cost me at least $1500.00 with nothing to show for my money. It's not a common practice to repossess electronics or other goods purchased at department stores. This is a unique tactic that sharply contrasts with the leading retailer's contract agreements in the United States. These are tactics to evade consumer protection laws, although in 36 years, I've never defaulted on a credit card or loan payment. I was informed that Conn's accepts consumers with bad credit. I'm planning on contacting my local representative to assist in reforming predatory lending practices.

http://www.whitehouse.gov/the_press_office/WEEKLY-ADDRESS-President-Obama-Calls-on-Congress-to-Pass-Credit-Card-Reform-Bill/

THE WHITE HOUSE

Office of the Press Secretary
_______________________________________________________________
EMBARGOED UNTIL 6:00 AM ET, SATURDAY, MAY 10, 2009

WEEKLY ADDRESS: President Obama Calls on Congress to Pass Credit Card Reform Bill

WASHINGTON – In his weekly address, President Barack Obama called on Congress to pass a credit card reform bill, so that he can sign it into law by Memorial Day. The American people know that they must act responsibly and fairly, and credit institutions must do the same. Sudden rate hikes, unfair penalties, and hidden fees are too common and are hurting too many people. The set of principles the President has advocated will bring strong and reliable protections to consumers and strengthen monitoring, enforcement, and penalties for credit card companies that attempt to take advantage of ordinary Americans.

It is past time for rules that are fair and transparent. That is why I have called for a set of new principles to reform our credit card industry. Instead of an "anything goes" approach, we need strong and reliable protections for consumers. Instead of fine print that hides the truth, we need credit card forms and statements that have plain language in plain sight, and we need to give people the tools they need to find a credit card that meets their needs. And instead of abuse that goes unpunished, we need to strengthen monitoring, enforcement, and penalties for credit card companies that take advantage of ordinary Americans.
------------------------------

Conn's Appliances has already been sued for not honoring product warranties, misleading customers about its products, false advertising and violating the Texas Deceptive Trade Practices Act. I welcome anyone that has had similar experiences or anyone that identifies Conn's as a predatory lender that takes advantage ordinary Americans.

Mistake above, it should read, "Already, on 07/09/2009."

File a complaint with the Attorney General of Texas. He is taking complaints about Conns and will contact you. Also file a complaint with the FTC. If they are calling you names ie *itch they are not supposed to do that. They will take you to court. It will probably be in Beaumont since that is where their home office is located. It is where they used to take all their cases. They usually won. Also they should be trying to get the appliance back from you. They can clean it up and sell it to settle what is left of your debt OR for most of it. They may even make a profit. In the past the credit department was really pushed to be polite and not threaten. Things may have changed since the company was purchased by someone else. But one thing is for certain, the rights of the consumer have not. Go to this website to read about your rights. www.ftc.gov

I worked in Collections for this company. They do so many unlawful things to try to get the customers to pay on the debt owed. But they never, EVER, listen to WHY the customer can no longer pay. A lot of the merchandise they sell is faulty. Harassment isn't just deployed to the customer, it's pretty much a given on the employees as well.

This is a horrible company to work for and apparently to buy from. They treat their employees and their customers with little dignity and respect. I have never bought from Conn's and I never will.

I hate Conns. They dont do anything but harass you. Grant it that we all go through hard times and may be late on a bill or two from time to time. Being one or two days late with Conns turns into 5 calls a day harassment. They will call your job, cell phone, house phone, relatives, dogs, cats, you name it! Its not that serious. I dont know why I even set a foot into Conns. My computer was defective and I had to take it in for repairs after only two weeks of having it. They have overcharged me definitely and I cant wait until I am done paying them off! Ugh! It just makes me sick to my stomach. Oh and the customer service stinks and the people are ghetto and unprofessional when you call them!

I had the same problem as some others in this forum. Conn's attempted to join my original account from 2006 when I moved to Texas and was paid off in 2006, with a new account that began in 2008! I finally received satisfaction for their mistake and harassment by contacting the Board of Directors and President in Beaumont, TX.

I was laid off in 2009 but somehow, continued to make payments. I bought a Netbook computer ($299) with cash (NOT ON A CONN'S ACCOUNT) in December, 2009, along with an extended warranty. After a while, I could not continue the monthly payments. After six months, the power cord no longer stayed connected to the computer, so I took it in for repair under the warranty. Ten days later, I called to check on the status of the repair and was informed they could not repair the computer, NOR could they return it to me until I paid off the account - $2661.00!!! This could not be legal!

Conn's is a COMPLETE MESS! They called me approx 8 times WITH 8 voice mails! I was due YESTERDAY! Last month I was about 4 days late and I was waiting on my paycheck while they decided to call my mother, my work phone, my cell phone, and left those annoying voice mails! Well guess what.. Next time I will take my ass to walmart and not deal with this **** no more! The customer service chick literally cut me short and began snapping at me... Oh, I'm sorry, I didn't realize this was coming out of your check! Lost customer!

I currently have three seperate accounts with Conns Furniture which total to about 450.00 a month. I was able to make the payments unitil my husband lost his job and therefore our finances have become tight relying only on my paycheck every 2 weeks. I recently contacted Conns notifying them that I was unable to make the full payment. Because I was a month behind I was told they would take 1 payment per each account and push the missed payment to the end of the contract. I contunued to expalin to the young lady that I could no longer make the payments and that I may have to return the items. Well of course all the items are furniture except for a TV. She expalined that they do not take particial returns and that I would have to return everthing under the contract then she goes on to say we do not take back furniture and since on the account with the TV includes a bed I was unable to return the bed. She stated I would have to wait a couple months in order to try and be refinance with lower payments but they could not combine the three accounts. Im not understanding Conns. So if someone loses there job or the income is reduced and they are unable to make payments and can not return the items what are they to do. I would have been better off going to Arrons. Atleast I could ret the furniture if uanble to make payments. Once I get this issue resolved with Conns I will no longer use them every again nor would I recommend them to anyone.

In my experience Conns is literally the worst company. I put a Serta Mattress, bed frame, TV, and a Tv stand for somewhere around 4500 on my credit. I decided to leave my abusive boyfriend at the time and the only way to do that was take whatever I could in my tiny little Honda civic. A month later I finally realized I forgot to talk to Conns about my purchases, after a lot of harassing phone calls. I told them my situation and how I had no job and was no longer able to make the payments and to reposes the items, I no longer live in Texas and I am not able to return. They told me they could not go into the home (even though the apartment was still under my name). After a year today a number calls me and leaves a voicemail not directly telling me what company he works for but said it was impetrative to call him to talk about paperwork. I call this gentleman back and he tells me that he is now working on the conns account and would like to know why I haven't been making the payments. My credit is shot, I told conns that they can reposes the items except for the bed and adjust my payment to that. He said it was illegal to do that, and if I do not want to cooperate Conns can push for legal action. I have my rights as a individual purchaser, I told conns to pick up the purchase and they did not. I feel that this is selfish of the company, the TV was in mint condition and was only 90 days old. The apartment was under my name at the time and I Legally gave them permission to repossess the items. I am penalized because they could not cooperate with their consumer. This is seriously morally and ethically wrong on so many levels to hide disclaimers to the consumer especially now that everyone relies on their credit.

I too are having issues with Conns. I purchased items from Conns a year ago, shortly after I became ill, was in and out of the hospital and fell behind on bills. I spoke with a representative from Conns and asked for them to pick up the merchandise. They then started asking me if I can borrow the money from someone else; I told them no, then she proceeded to ask if my income tax will cover the amount. I told her no and again for them to pick up the items. After setting up a pickup, no one ever showed. Then they began to call my job, sent people to my mother's house; they harrassed my father who at the time was was dieing of cancer. They also call my sister non stop. Then they proceeded to sue me... WHY when I asked them months ago to pick things up. I finally had to change my phone number because of the relentless harassment. This summer I was laid off from my job and I will be just barely be starting a new job in November. But once again Conns has reared their ugly head again and threatening me with a bigger lawsuit and wage garnishment. Im tired of the the harassment. .. I wish they wouldve just came to retrieve the furniture when I first requested... im at my whits end with them and dont know what to do. I cant afford an attorney and they're destroying my credit.. please help with sound advice. Thank you

It is not fun to pay bills...I can't afford to pay my student loans but they don't go away!

When you sign a contract that says you must pay the balance off, offering to return/repossess the merchandise does NOT make the debt go away! I am sorry you are all having bad experiences but they can ask for payment, their annoying tactics are common in collections, it's just usually you deal with a 3rd party when you don't pay bills so you don't hate the original company you just dislike the bill collector. Just because Conn's settles their own debts doesn't make them a bad company. I am not saying they are a good company eitber, but legally they are just trying to get their end of a contract fulfilled that you signed! You didn't have a problem signing the contract when you needed their stuff! You could have read the contract and not signed if you have a problem
...whoever said they wish they went to Aarons that is a terrible idea they charge you 10x more.

Conn's can be a pain to deal with any company that finances to anyone does a lot of collections and that is an ugly business. Conn's is worth using if you can pay something off in 6 months and want it now and don't mind paying a little more, I'd limit to 1 item you really need like a TV, bed, or couch but not all 3 or a whole set or it is too expensive and too easy to get behind. I can get a 1200 tv for around 50 a month, sure it's 899 at costco but with bad credit it is worth it to me to have it now. Just like anything the key is papaypayipayibpaying it off early, no one complains that credit card companies are scams yet it takes 10 years to pay off a big bill if only make minimum payments!

No one is going to take care of our credit but us! Educate yourself and make good decisions but don't blame a company if you don't like their policies after you signed paperwork saying you agree to them!

Why is Conn's calling my phone. Conn's keeps calling me asking for my mum, then after they call my house still asking for my mother. How did Conn's even get my cell phone number?! I didn't give it to them and I know damn well my mother didn't give to them either. This is harassment, and it's not okay at all Conn's is not that important to call my house every few hours! STOP CALLING MY CEL PHONE AND MY HOUSE IT'S NOT COOL AT ALL I am only seventeen what the hell do I have to do with Conns!?!?!??!?!?!?!?!?! If Conn's wants to get sued they will if they don't stop all of the ridiculous harassment they are doing to EVERYONE!!! I am so tired of Conn's calling me while I'm in class, it's not okay at all STOP CALLING MY GODDAMN PHONE!



Videos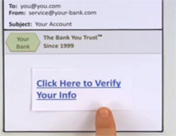 Latest Groups
Today's Mess-Up Photo