Cogeco, Hamilton, Ontario Complaints & Reviews - Rough business practice

Cogeco Contacts & Informations

Cogeco

Rough business practice

Complaint Rating:

Contact information:
Cogeco


Hamilton

,

Ontario




Canada




I was away and missed paying some my bills at my vacation home for February, including my Cogeco cable bill. They made only one attempt to contact me by phone - when I was away. They then sent a "collector" who came at 8:30 pm and behaved rudely with my wife when I was at work, took away my modem and cable box, all this when I had already paid the overdue amount recently. All the other services I had "defaulted" in February merely called again to remind me (they did not need to, I paid all bills as soon as I was back). Compared to that, Cogeco has a pretty rough way of doing business which consumers should be aware of.

Comments
Canada
Satellite & Cable TV





Comments

Sort by: Date | Rating

I agree. I got sick and forgot. They called once and threatened several times demanding I report right back to them the second I had paid. Of course, I couldn't get through and I certainly wasn't going to sit on the line for forty minutes to tell them it was all paid in full. This was the first time ever. Then I went over my bills, trying to get all my affairs back into order, and noticed some nasty extra charges. They were for internet. I had been told internet lite would be perfect for my usage, so I purchased this bundle for 71.39/month incl. phone. I called and asked to have the money refunded as it was unfair to have the extra charges without warning or explaination. I was given one of the three months free as a "courtesy" but the charges remained for the other two months at over twenty dollars extra. The higher bundle would have been $10.00 extra. I had a superviser, Peter, who was demeaning and rude in his manner, cutting me off so I couldn't finish my sentence, telling me that my "issues" had nothing to do with Cogeco.
I ended up hanging up after he got more and more indignant and nasty.
Needless to say I am now switching to Primus with a bonus and lower rate.

They have very bad customer service, i was never informed there would be a $50 service charge to transfer my service when I first called them to request a transfer. I tried to contact customer service later for an explaination, the guy from the customer service said " maybe you should've read your agreement carefully since it all stated in the agreement". However, the only agreement I got in mail is after the transfer date. Anyhow, I am going to cancell all my service with cogeco including my high speed internet and digital cable TV.

i cant belive the ass h0les from cogeco have now decided to charge me by the GB i use after almost 10 years

Seems better than Bell (been calling me lately telling me to switch from Cogeco). I came on here to compare and this is the ONLY complaint about Cogeco while there were numerous complaints about Bell .. so I think I will stick with Cogeco for now.

The only complaint I ever had with Cogeco was that sometimes the net goes out (hardly ever the TV, .. just the net) and then they try to say it is because I am "too far away from their towers" just because I am up on the 5th floor. So I was considering switching..

I have had cogeco cable/internet service for one month now. Upon ordering this I was given a date to have this connected to then have the girl say "uh no" and then proceeded to do this four more times while trying to give me a date to install. Finally, after asking for her supervisor she was able to give me the original date she offered. All the while, she coughed in my ear, for 12 minutes. Hello, where is Quality, they sit in a sound proof booth and listen for calls just like this. So the installer arrives, hmmm without a receiver which I specifically asked for. He proceeds to connect anyway and informs me it will arrive by post in 4 days. He then connects the internet and leaves. Ahh, the internet does not work. So after phoning and making a complaint, a woman spends 20 minutes with my husband and still no internet. He figures this out on his own a half hour later so now we have internet. The box arrives 4 days later, and no one tells me thru three calls that I need to call to get this working. So I call and inform them that I have also found a receiver that I purchased thru them 8 years ago, could they please connect this as well. That is when I get Jamie in technical who in a 20 minute call used the word essentially 75 times. Not exaggerating. I finally demand to speak to a supervisor, who after hearing all these complaints says she will credit my bill. OK, that arrived yesterday with a 45.00 charge for service changes. What is that?? Because I had to call back two weeks ago to say I don't have TMN on demand or MPIX on demand although I have the movie package. I received two calls in the day while I expressly told them I work everyday until 4:00. I need to be here to receive a signal and press buttons to assist in this process. I have just phoned again, asked for Rachel who told me she would call me back last week and now tonight she is busy, and still has not returned my call and I was then rudely asked if I wanted to speak to someone else, could I really after all this explain all of the above without losing my temper. I am paying for a service I don't have, who do I contact because honestly this is the poorest service I have ever received.

Recently, I moved and left the modem at the old residence. They are now billing me $170 smackaroos for the old modem, which they say is my responsibility. I mentioned that I could not unhook it since it had these lock downs on the cable, and I was not about taking my snips out at this point. I asked them the whereabouts then of the old modem, the technician must have taken it from the old place because a new one always gets installed with the new owners. They said "sorry", I was responsible for the old modem. The technician probably grabbed it and left but I cannot locate it in the old place. They have the modem and now they are billing me for it. Its got lock-downs!!
Isn't there a case for the rest of us out here regarding these modems. Talk about a rip off by Cogeco. Anyone else had the same issue?What do I do?
It would be nice to remove the equipment if you are responsible for it, but you can't take it!!! I smell something.
Cogeco will do NOTHING and I carry all their services to escape BELL.
P

all you had to do was cut the cable.. the reps arnt allowed to say that on the phone, but if you were to return it to the store like that they wouldnt have cared... or if you noticed you couldnt take the modem out why didnt you just CALL cogeco and ask them why? They would have sent you a return box with a special tool.. MAN all you guys gotta do is ASK, be thorough.. this is the reps job, all you have to do is ask!

Well this is pretty standard when you dont pay your bill people will call to collect the money you owe. As far as i know the person that came to disconnect gives you a chance to either make a payment with him or show you proof you paid and if you fail to do that then he disconnects you and takes your equipment...and you are no longer a customer. This happens 3 months without making a payment. So what do you expect when you don't pay a company they aren't going to give you the VIP treatment. In the future pay your bills if you dont like the treatment

You thought your experiences were bad with Cogeco:

I been with Rogers for the last 2.5 years, and always had great customer service until over the last week when I kept getting brushed off when I asked why my internet slowed down after they hooked up our neighbors' cable and internet, and hung the wire between our house and their house attaching it to the eavestrough on both houses. I told my landlord about the wire, and they were not happy when they saw that. So, I called Rogers to make a complaint, and asked them to bury the wire now, or I will cancel; my services with them. The customer care rep said he didn't care if I did or not, and that they could not bury it toward the summer. I said our driveway will be paved in 2 weeks, and once that is done you will not be tearing up our driveway again after it has been fully repaved. He says we don't know if that will happen or not (the wire is hanging over our driveway right now), and it won't be done until toward summer. He said all we can do is rewire the wire somewhere else, and he said you will have to talk to tech about that which I agreed to for now. When I talked to the rep, she set it up, and confirmed that they do not have a set date to bury the wire. She set it up to only have it rewired another way. I said to the tech rep that I warn you that if you do not get this done on Wednesday, I will call back and cancel all my services. She told me not to tell her that I am warning her, and not to talk to her that way. So, I proceeded to tell her that the call is being recorded, but she kept interrupting me. So, I asked for a supervisor, and she says you will get one, but you don't "warn me". I said, I am not swearing at you, and warn is not a swear word. She says don't ever talk to me like that, so I said, "supervisor, supervisor, supervisor" because she wouldn't shut up/ So, she says to me, call back and get your own supervisor, and she hangs up on me. I call back for the supervisor, and made a complaint about that rep. The supervisor apologized for that rep's actions, and that is not a way to treat our customers.

I would never go to Bell because they are from hell, and after seeing how others got treated by Bell, I am avoiding them in every way I can. I also was harassed by Bell even though I am on the National Do Not Call List (I had not had services with them for at least 5 years). I heard Bell got fined big time for all the harassment they caused toward old and potential customers?

I realize before I even type this that it is my fault. Nonetheless I never thought that in 2013 a telephone company would be so brutal. I had missed a couple of payments on my account. They tried to call once and there was a note at the bottom of one of the bills saying they would disconnect my service. The total amount I owed them was 182.00. When I called to make the payment they told me there was a 91.00 reconnection fee. I figured I deserve it, as it was my own negligence. I paid it. Then they said they would transfer me to make and appointment to reconnect my service. That's when I got a bit suspicious. The girl on the phone started asking me questions then she said, now we have to choose a phone number. What! I have a number. She explained that it was gone and I would never get it back. The service had been disconnected for less than 5 hours. Evidently Cogeco phone service is by internet which is why you have a modem in your house. I then asked for my 91.00 back and said I would switch to Telus. The girl reimbursed the entire amount on my credit card. She said I would have to call back next week to repay the 182. Rather difficult considering I don't have a phone. They will wait for their money. Once again I do realize that I should have paid my bill but I think it is brutal that you loose your phone number after five hours.

I'm just sick and tired of all the garbage the channels are offering on the lower end cogeco packages.Its like the networks are working with cogeco to force me to up grade to expensive packages in order to get some decent t.v. programing. What does a fake reality show on moonshine, gold digging, pawn shops etc. have to do with history or discovery?

We have been fairly happy with the service once it was finally up and running. Of course, with that said, it did take 3.5 months and over 30 hours (yes, fully 30 hours over those months) on the phone with customer service to get things as they were originally ordered. That was 3 years ago and now it looked like our modem had died. Terrified about going through that again, we called customer service (which took 45 minutes) and found that the only way to resolve it was to send a tech out, there was apparently nothing wrong at their end. That had to be done between 9-5. Problem is, we both work all day so how do we get an appt? We tentatively book an appt for a week from our original call. (I know, a week without phone or internet! gasp) In the mean time, 3 days later, our connection randomly resolves itself. A couple of days before our appt was due we got 2 automated phone calls asking if appt time was still good for us. (press 1 for yes, etc.) Of course, the call was made on the phone line that was, as far as they were concerned, not working and they were sending someone out to fix! Why they cant just use the number that was given to them as an alternate number, I can't imagine. So, to sum up, Decent product for internet access, terrible horrible customer service *end rant*

I don't like cogeco, I wish there was more choices out there for cable company's

the person I spoke to was very rude(name rosalyn the manager) and had very bad customer service attitude. first of all, she said she was the only person I could talk to. then she informed me to have somebody else call me within 24-48 hours. but I didnt get a call after 10 days. I wanted to increase my account limit, and then was told there was no higher package in my area. therefore I have to pay $50.00 extra each month.if I want to cancel the account, I have to pay 75.00 for panelty. It is not reasonable for me to pay the panelty since cogeco dont provide the service I wanted. Thanks for listening.



Videos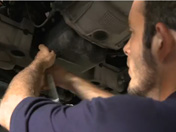 Latest Groups
Today's Mess-Up Photo