Share with Others
Recently Discussed Complaints
Consumer Tips & Tricks
Latest News & Stories
Latest Questions
Buy a Timeshare.com Complaints & Reviews - Suspect Fraud & Scam

Timeshare.com Contacts & Informations

Buy a Timeshare.com

Suspect Fraud & Scam

Complaint Rating:

I saw the website and submitted an inquiry. Never got answers to my questions, only rude email responses about me and to me. Wish I'd seen these comments before. DON't GET TAKEN BY THESE JOKERS. However, it has been interesting to see how rude and ugly this person has become toward me. Their email is now SPAM in my in-box. See Their comunications to me below:

First Email: We can show you how we get results; I'm here to help you make an educated decision about your timeshare. This will be the last decision you ever make about selling or renting your timeshare, this I can assure you!Please contact me at your earliest convenience! If you are not interested in selling or renting, please just let me know. My only goal is to provide you with valuable solutions to a problem many Timeshare owners have!Best Regards, John Kendall

I sent an email asking these basic questions: Are you a company that sells the timeshares or only provides advertising space?Are your individual sales agents licensed real estate agents?Where is your business located?Do you work off commission percentage of the sale? (not valid if you only provide advertising)What state(s) do you provide you business services?Can you send me written information?

Second Email in Response to my Questions: I'm not out to waste either of our time... The company i represent is the world leader in resales, take it as you may, it is what it is!!! I take it you may have tried to sell before or spoke to lots of people about this!!! But which of the over 2million companies did you speak to or sign with that lie to you? They state they can sell your timeshare but dont...? Because they cant... I can explain the fastest and best way to get it sold... Or continue wondering and NEVER get it sold!!! I'm willing to take my valuable time to show you we are the industry leader... And guess what if i cant SHOW YOU don't do business with me!!! But prepare to be impressed!!! If you very sure you want it sold call me... My name is John Kendall With BUYATIMESHARE.COM hmmmmm... Well we can start with why our site is even called buy-a-timeshare? Good question maybe we want to find people wanting to buy? go to google and you tell me if you put in that you want to "BUY A
TIMESHARE" where do those million of people go...? Thats a ripple of our traffic of buyers!!! And if you plan to call and drill me on how you want a commission taken out or want the service for free go elsewhere... Im serious as my paycheck!!! Or be brave and call me... I will talk with you if it makes sense to you... Then i will be your executive and get you started for sale!!! But, dont be expecting a million dollars or again dont wast our time!!! They buyer like any buyer is looking for a good deal and to save money... Which in this case tosave over buying through the resort... Hope this personal E-Mail finds you well and i hear from you soon...

We'll see:) John Kendall

Third Email (after I said he hadn't answered my questions or showed me anything) he replied: You know what negative from your end gets you? Instead of doing your research before contacting us like you did with your approach with demands:) hahaha!!! NOTHING!!! Dont need your business Nor never shall... Funny how i find wonderful people to speak to over taking my time to waste... Thanks for your small interest:) GOODLUCK

Comments
United States
Timeshares / Vacation Rentals

More Buy a Timeshare.com complaints






Comments

Sort by: Date | Rating

Same thing happened me, only they will not stop calling me and they leave very rude voice-mails!

I had a similar experience with Buyatimeshare.com. The salesperson, Quincy Brown was very rude and tried to guilt trip me into sending him funds to list my timeshare. He did not answer my questions but instead tried to steer the conversation back to how important it was to send him money to get the timeshare listed. I spoke with Quincy Brown a few times, and every time the price changed, mostly higher, but the explanation for the change made no sense. He tried to turn everything around into how I am stupid for not working with him, or should feel guilty for not working with him.

Don't fall for it. Stay away from Quincy Brown and Buyatimeshare.com

We were told that there was a conference coming to Orlando and they would rent our unit if we paid right away.
We never heard from them again

we were told they could rent out timeshare in Orlando 99, 9% guaranteed and right away.
That was 6 years ago and 600.00 dollars ago.
We never heard back or had a call on renting the timeshare from anyone since.
This is high pressure fraud and the Florida Attorney Generals Office should be looking into it

I totally agree with all the comments above!...buyatimeshare.com it's the worst advertising company. They are brainwashing you that they are the best out there and when they post your ad (for $629.00) they are listing on YOUR AD the company name what you purchase your timeshare from. This being said, when a customer want to rent from you, trying to expedite the service is calling the phone numbers listed on your ad (which phone number isn't yours) and the company is renting to the customer directly without involving you. In other words you are paying for the AD and someone else are getting the benefits. When you are complaining to the management of buyatimeshare.com, they simply don't care implying that you as a customer don't understand how they are operating their business, and they are accusing you that you agree with their terms and conditions (where was never mentioned that another company name and address will be listed on YOUR AD), the management implying that you are stupid and you don't get it...but as a compensation (to not gave back your money) they are willing to post another ad for you to sell your timeshare...but definitely they don't want to refund back your money...
My friend call buyatimeshare.com customer service representative, pretending that is a new customer and want to rent a unit from my ad...the representative never call back my friend or me to let me know that I have a customer...
Suggestion: STAY AWAY FROM THIS COMPANY BUYATIMESHARE.COM OR YOU WILL REGRET IT...
Posted by a loyal friend!

EVERYONE! Write the President, your U.S. Congresspeople, and the Attorney General's Office! LIFETIME CONTRACTS SHOULD NOT BE ALLOWED!!!

Sign the petition at

https://www.change.org/petitions/president-obama-u-s-congress-u-s-attorney-general-allow-timeshare-owners-to-get-out-of-their-lifetime-contracts#

and post this to as many boards as you can!

yes I had a similar conversation with a high pressure sales woman who wanted my grand Mayan property which I foolishly gave them $25000 for. When I looked at there sight and saw what they sold for I saw they did not get the $1500 back for selling it for them in my opinion just post it on a sight like red week .com and at least you can pay the fees and yearly does. Face it you can get it way cheaper than you can buy it for plus you just hand in the key and never see it again.

This company called me in reference to selling my existing timeshare. Should I continue to do business with them? I just want to be rid of this timeshare...

I also gave this company $500 with a guaranteed rental or sale and have never heard from them again. They are a pack of con merchants and should be struck off as a legal operator anyone that can advise me on how to do this I'd appreciate it. They should all be locked up as they are nothing more than day light robbers.

I have been trying to sell two time-shares that I bought right after I retired. BuyATimeShare.com was the second one. I thought it was legit when they walked me through their website and showed me they were a member of BBB, recent comments, etc. So I fell for a scam a second time! I could blame it on my age (70), but really it is just my gullibility and wanting to rid myself of these high priced time shares I never use anymore. I know I'm not stupid, but I sure am embarrassed!

Jeriann, actually you are stupid because all you have to do is google the name of this company and one of the first listings is the BBB which they are happy to point out that this company, buyatimeshare, is NOT a member of. They go on to list the 78 unresolved complaints.
If you are taking the word of some shyster salesman, without even googling the name of the company, what would you call it?


These idiots phone me all the time, I'm getting sick of it and won't answer their calls. End of story. IGNORE is a wonderful thing.

I also got ripped off by them - they called and stupidly I fell for it --- they charged my credit card and posted my ad which was hardly nothing just the name of the resort - and a very brief description - 1 bedroom - 1 bath -- that will really attract someone to purchase. I NEVER got a contract and emailed them several times - I finally got a phone call and was told = it is on the page with my ad - go online and print it ... good place for a contract --- they were doing nothing for me I wanted to cancel and wanted a refund - I did a dispute with my credit card - but lost - they said that I got a contract - yes but a month and a half later after begging for it. I emailed them today and told them to take it off the computer since they were never going to sell it any way - and told them I wanted nothing to do with their company - I lost the money and got RIPED OFF ---
NEVER - NEVER DO ANY THING WITH ---- BUY A TIMESHARE... IT IS A SCAM - and we were all taken...

Do not respond to emails or calls from this company. I spoke with Jason Clampitt today. The first thing I said to him was I was NOT interested in his pitch if there was a fee to advertise. He said he had a license to sell timeshares and gave me a license number. He took me to the website ARDA.org to show me that they were a member of ARDA and had to follow rules and regulations according to ARDA. We then went to the website ranking.com and his company, buyatimeshare, was listed with a score of 10-the highest number on the list. Other things he told me were they were a Fortune 500 company and had been in business for 15 years. The main office is located in New Hampshire but he was located in Tampa Florida. home of many Timeshare scams! His pitch was almost exactly like the 3 other companies I listed with to sell my timeshare. After taking my time to listen to his pitch he lowered the BOOM! He was going to advertise my timeshare for an ADVERTISING FEE of $699.00!!! When I told him I wanted to think about his offer and check his company, he said he did not want to waste his time waiting for me to make a decision because he had other clients and I should contact him when I wanted to take his offer. In checking out the company buyatimeshare, I googled complaints/timeshares and came to this site. I advise anyone getting emails or calls from this company not to respond. I can not understand why the Feds have not shut down this operation!!!



Videos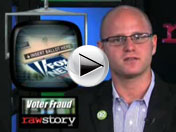 Latest Groups
Today's Mess-Up Photo