Burlington Coat Factory Complaints & Reviews - No cash refund

Burlington Coat Factory Contacts & Informations

Burlington Coat Factory

No cash refund

Complaint Rating:

Recently, I fell victim to what I now realize it is a very common scam. The Burlington Coat Factory No Cash Refund. I think the public would benefit from knowing how this operates and avoid my folly. I assure you that I am not the only victim of this scam and suggest that for further accounts visit the website www.ComplaintsBoard.com or for an achieve of these testimonials try:

When you walk into Burlington Coat factory 14 feet above your head is a sign that reads, "No cash refunds." However, rarely when I walk into any place do I ever pay attention to the ceiling let alone what is directly above my head. On September 5th, 2004, I went to Burlington Coat Factory to by to tuxedo shirts, a bow-tie, and a pair of pants. The selection of pants and shirts was very limited but I managed to find a pair of reasonably priced pants and two tuxedo shirts that appeared to be my size. However, it is store policy that shirts cannot be removed from a bag to be tried on. So I bought the only two large shirts available, a bow-tie, and the pants.

When I got home I tried on the shirts and found that they had far too short of sleeves to accommodate my arms. The pants, I noticed, had a small hole in them which had been covered by the security tag.

The next day (not even 24 hours later) I attempted to return the pants and shirts. I saved the tags and the receipt and having working in a retail store myself assumed that I would be able to receive a cash refund. When I arrived I was made to wait until a manager would come and approve the return. After 20 minutes, a manager came and examined the clothes.

He then told the cashier to give me the refund. The cashier scanned all the items and handed me a shopping card. I told him I wanted cash back he pointed to the receipt where at the bottom it stated "no cash refund." I asked to speak with a manager who told me that company policy could not be violated but I was welcome to purchase other items in the store. I insisted that the policy was unfair and seemed a bit dishonest. He pointed to the sign that I had failed to read both times I was in the store and told me that they have done everything the law requires to inform costumers.

Again, this is a sign placed so poorly it didn't grab my attention and a statement that appears on the bottom of the receipt, something you receive after the transaction is complete...far to late to cancel the transaction.

The manager refused to let me speak with the General Manager and I noticed that I was now standing before a group that consisted of all the managers in the store. Feeling angry at the manager's rude behavior toward me and intimidated by the wall of glaring faces and folded arms I took my card and left.

The next day I called the company headquarters. I spoke with a costumer service representative who told me exactly what the manager told me. I asked to speak with her supervisor and was informed that there were not any supervisors. She offered to leave a message for a supervisor but I explained I would call back myself and that I was going to do everything in my power to get my refund. She quickly informed me that Burlington Coat Factory has a team of lawyers waiting to "take care of people like me."

Immediately called back and requested to speak to a manager. I was immediately connected to a manager. This manager when and spoke with the rep I had just gotten off the phone with. She told me that it was my fault, I would not be receiving a refund, and finally, that I needed to stop harassing the company because no one was interested in helping me. I told her that I thought "these policies were a bit dishonest" and at this moment she lost her temper and shouted at me. "No one has lied to you! No one is going to help you stop wasting our time." I asked how any of this was fair to the costumer and her response was, "The costumer isn't what matters.

This policy is good for our business and people like it that is why Burlington continues to grow. If you want help, contact the President of the Company he is the only person that could give you a refund." I told her I would contact him. I have also contacted the Better Business Bureau.

I want people to be informed about the poor costumer service and this legal but dishonest system so that they don't make the same mistake. I do, however, also fear the legal action that I was threatened with and in no way want to get entangled in a lawsuit with such a wealthy and dishonest company. Please do not release my name or any information that Burlington could link to me. I hope that you can help and I thank you for continuing to give a voice to the common man. We shouldn't be bullied or threatened by companies.

Comments
United States
Products & Services

More Burlington Coat Factory complaints






Comments

Sort by: Date | Rating

I understand your frustration, but here in Canada 99% of the stores have a no-cash refund policy. I was shocked when my boyfriend, who lives in the states, told me I could return something I was unhappy with that I had bought in the states. And sure enough, when I brought the item in, there were hardly any questions asked, even though I had already removed the tags, and I received a cash refund. Whenever you return something here in Canada, you always get a store credit and that's only if the tags are still on. If you've taken them off, tough luck. So I understand your frustration but I say consider your self lucky that most other retailers will give you your cah back and use your gift card

On Friday night, January 26, 2007, I purchased 12 items from the above store. On Sunday, I returned one damaged painting. Now, I had paid by check, which the cashier carefully told me would be treated just like a debit card with the funds being electronically transferred immediately and the check handed back to me. I checked online when I got home and indeed, the funds were removed from my account immediately. On Sunday when I returned the damaged painting and asked for a refund of $18.99 (yes, less than $20!) I was told it would take 2-3 weeks to get a check from corporate. 2-3 weeks, when they had my money immediately removed from my account. I was also told that I could have got an immediate refund if I had paid cash or by debit card. When I pointed out that they already had cleared my funds just like a debit card, the manager,, Jim Kied, threatened to have me removed from the store.

This morning I called corporate and was told there was nothing they could do, as this is the policy. I told her if they can immediately remove the funds from my account, I want BN's account number so I can immediately remove the money from their account. She told me to write to the investor group that bought the store and complain to them. Instead, I choose to let other consumers beware of this type of business practice. BN obviously does not care about repeat customers and is willing to lose a customer over a measly $18.99. Mr. Kied was abrupt and rude to both me and my husband. They obviously do not know what customer service is. When they go bankrupt I will laugh all the way to my bank. All this over $18.99. Sheesh.

I recently went to burlington and returned a pair of pants i paid for in cash and got cash right back, no problem...i guess paying with a check leaves you in the dark ages...who does that?

I'm an associate at Burlington coat factory, and yeah there policy was cr*p. However, about a year and a half ago we started cash refunds.

To JDCanda,

Honestly, I have no idea what you are talking about, you must not shop in Canada very often. You get cash refunds at most if not all stores in Canada if you paid cash. If you paid by credit card, you get a credit refund on your credit card. The only time you get a voucher or store credit is at places like Walmart that accept returns without any receipt. If you have a receipt and you go to the store of purchase you'll get your money back. Any store (Walmart, Canadian Tire, Zellers, Sears, The Bay, Future Shop, Best Buy, Addition-Elle, Eddie Bauer, need I go on, will give you cash refunds if you have your receipt and if you paid cash for the items)

I agree it is Burlington Coat Factory's uncaring and rude behavior towards their customers, one where a store manager can harrass customers for any unjustifiable reason at all, where store managers can be rude and uncaring towards their customers, where they will treat their customers and you the public like dirt!

In cathedral City, California there is a opperation manager, and store manager, who are very rude. They will laugh and gossip about everyone including thier employees. The work place ther is hostile and the are so unprofesional. The store is very dirty and never has any good merchandise.

Burlington coat factory in cathedral city california is just about the dumbest place to shop. they have very poor customer service and their managers are the worst. they really dont care about their employees they have one for every department when they should have 3 for each.. one person has to carry the load in each department every day...employees get worked to hard and there never is a raise for all the work that is being put. i give every one that is stillworking there props because the managers there are so unfair with their own employees and even the customers.



Videos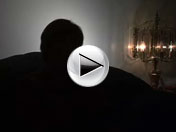 Latest Groups
Today's Mess-Up Photo