Share with Others
Recently Discussed Complaints
Consumer Tips & Tricks
Latest News & Stories
Latest Questions



Comments

Sort by: Date | Rating

My husband and I just bought from this place. I think a lot of people go there because they want free and cheap stuff in Branson. We went because we were looking for a place down there, and their places fit our lifestyle more then any other. I can see how people that aren't looking to buy, or people that have their minds made up before they even see it may find them rude. I would bet that they've never been to one of those presentations anywhere before.

We go to Branson every year, so it makes a lot of sense for us. We own two other timeshares, and we use them all because we retired several years ago. I'd say if you know you don't want a timeshare, don't go to the presentation. If you can't afford your vacation without going to a timeshare sales thing then you shouldn't be going on vacation.

I AGREE with the original complaint but DISAGREE with the people that say they "own" with them - there is no way that these "owners" have used their timeshare there because there is NOTHING finished for owners to stay in. I do NOT recommend buying something that can not be seen except for a drawing

hmmmm that is very interesting and something to consider before i plan my next branson vacation

Nantucket is awesome, each person is different about their feelings, i got treated great so did my family. Very respectful, kind, caring and not high pressure at all. there are homes built you see not just a drawing, why dont you get your facts straight, if you dont know find out!

I have Major issues with Nantucket. No, they were not rude to us at the time we bought our timeshare but they LIED to us. Total and complete deceit. We have other time shares as well. We go to branson ever year it is a Great place for family. But Nantucket while a nice place the people just are NOT honest.

anyone promised a full refund if they hadnt built a certain number of their properties within a certain time frame? We were told full refund if 26 units (not sure of number, but more than a dozen) were built within 18 months. Can't find anywhere in our paperwork, but definitely remember it. Never received an actual contract and have been making payments for 2 years. Even went their 1 year ago and visited their office and they couldn't produce a contract. Said they'd mail it to us. Anyone have anything in writing like this promise of complete refund if a certain # not built?

We went there on 10/14/2011 to sign in. They promised show tickets to Noah the Musical a month ago but when we got there it was sold out so we got other tickets. On 10/15 we went for our tour and I told the sales lady we would not buy no matter what, but she still took up about 2 hrs. of our time. Several times I told her we had enough and was ready to go. A floor manager came over and told me he didn`t like my attitude, threw some paper work at me and for me to get my "fat ass out of there", never come back here again etc. I told him he did not need to talk to me like that I had told them up front I was not interested. Again he cussed me and then said he was calling to police to remove me. He got real close to me trying to intimidate me and when that didn`t work he turned to another salesman and ordered him to throw me out. That man was smart and did not touch me. I asked for the manager and after explaining it he apologized and went to talk to Mark Starnes [ the man who threatened me] but never got an apology from him.

My husband and I went to one of their "presentations" and were not impressed with this place at ALL! The homes and people were all living on top of each other and the grounds were not even completed!?!?! That is not my idea of a vacation home! I would rather stay home on my beautiful 8 acres of wooded land with privacy and no people around! in Oklahoma than stay there! Most rude people I have ever met!!! When we said no we were not interested and we were meeting friends for dinner they would not let us go!! We spent another 45 minutes trying to explain to them why we were not interested! If this is the way they run their business then they will be out of business soon! Branson is nothing but a tourist town! The country is beautiful but I would NOT want to buy a vacation home there! Give me Taos New Mexico anyday! Will never go through this again!

I have worked for Branson's Nantucket since Aug of 2012 (after the change in previous management) and have never been a party to and or witness any guest on a presentation being so disrespectfully spoken to or treated. I know our developer absolutely does not condone such conduct from his representatives. As far as the duration of the presentation, as any other vacation ownership presentation that comes on the heels of a subsidized vacation package offered by outside marketing sources they are ALWAYS a minimum of 90-120 minutes based on the guests level of interest. That being said, just because a guest comes in and shares with their sales rep that they have NO interest in purchasing (which by the way is EVERY guest initially), does not mean that the sales rep can or will cut the presentation short. Doing so jeopardizes their job, but more importantly cheats the guest out of a fair opportunity to get all the information they need to make a true, educated choice on whether our product is right for their family or not. In response to the owner that felt they were misrepresented to begin with or did not get contracts with their purchase...I'm not sure what transpired prior to my working here, but I do know that not one single owner EVER leaves our doors without full copies of all their ownership documents they sign under a recorded closing with their verification officer and included in those documents is an acknowledgement statement that asks the new owner if there were any other verbal or written representations made to them that are not specifically stated in the documents they have signed. The purpose of which, of course, is to protect the consumer against any potential misrepresentation. Bottom line...not all situations or circumstances are equal and certainly not all are negative and it does not at all surprise me that there are far more negative comments than positive (and thank you by the way to our wonderful owner who sang our praises and we look forward to seeing you and your family back in awesome Branson soon!!). When was the last time those who take the time to post negative comments about a business relationship subsequently go online or send in a letter to a business to say, " Thanks, our experience was GREAT!! Keep up the good word!" or "We absolutely had a great experience with xxx company and strongly recommend them to others!!" There is good and bad in everything, and people will typically find exactly what they are looking for. Look for the good and you just might be surprised. :)

My husband and I just went to Branson's Nantucket. We knew we had to go through the 90minute 'meeting' to receive our 2 night stay, free$30 meal voucher & 2 different show tickets each. We were also supposed to receive another 2 night stay somewhere else without the sales pitch. We planned to say no. That was all we planned. We didn't talk about it or think about it. We didn't research it over the internet. Nothing. The only plan we had was to say no. We had even been to one of these deals approx. 20yrs before. So we get there unprepared and around 3 hours later, after high pressure sales tactics, we signed our names to there contracts. Again, we didn't even study the contracts, we just signed. We are a successful 'middle class' family. We really aren't that dumb, but that day we were very dumb!! We wanted to make our kids happy, my husband wanted to make me happy and all our business sence just flew out the door! Fortunately, after returning home, i found out that Missourians have 5 days to cancel their contract with a letter of cancellation sent by certified mail. I'm sure most people don't think about timeshares until they are involved in one, as we did. We received a call telling us about the free nights stay etc all for $99. And i took it. But people should stay away from all the deals that "give away" free nights, etc. Go to Dave Ramsey.com or Clark Howard.com and find out what they say about timeshares. Do research, be prepared so you can stay away from the "free" deals and any timeshares. In my opinion they are all scams. You will be MUCH BETTER off just booking your vacations on your own and you will have more money in your pockets for doing so. STAY AWAY FROM BRANSON'S NANTUCKET AND ANY TIMESHARE DEAL OR TRAVEL CLUB, IT WILL NOT SAVE YOU ANY MONEY! There are hidden fees galore, including maintenance fees that you will be bound to by contract for life. Then the hassle of going through 'points' to get your vacation booked. Over the years almost 100% of owner's are unhappy with their timeshare purchase. (from Dave Ramsey.com).

We recently went through the tour at Branson's Nantucket. I do not recommend it. The agent talked excessively about herself and how great she is. She has been everywhere and done everything. When our tour was over she rudely commented to me that "I needed to take a real estate class because I obviously knew nothing about real estate." When I responded with "do not tell me I need to take a class of any kind" we were quickly escorted out the door without even an apology. It was no way for a sales agent to act. I cannot believe how terribly we were treated. When I checked with BBB their rating is F.

and that so and so followed me out and started being very nasty he said I would be sent a bill for wasting their time. I didn't say a word to him I got my son in the car and took off while he was left standing there. I am going to get that persons name and turn it into the attorney jeneral office.

We had a similar experience ... Rude staff... High pressure to buy/ upgrade . All they want is your money ! Not happy with my experience with them so far. My parents own a time share with them . Well they call it property ownership ... The sales lady lied to my parents when she sold it to them . She told them just call 2 hours before you decide to come and we will have it all ready for you . If fact when you do try to book it they are either booked up or give you the run around . I agree... Bad business !

If you have a complaint with Branson's Nantucket, please contact our customer support via:

Toll free – 877.365.8082
Local – 417.338.5006
Fax – 417.338.5023
Emergency 24 Hour Number – 417.459.8583
Online: http://www.bransonsnantucket.com/contact/
Physical address:
2837 State Hwy 265
Branson, MO 65616

We look forward to resolving any issues you may have.

My wife and I visited Branson Nantucket in June, 2014. When Branson Travel initially called and offered an entertainment package to us, I told the rep that we own a home on Table Rock Lake and that there was zero chance that we would buy a time share. He said no problem, Branson Nantucket just wants the opportunity to show case their development. When I made the appointment to visit, I was told by Branson Travel that we were required to spend the night in the area. I told the rep that I have a home in the area and that I would stay there. I was still told that I needed to check in to a hotel in Branson. I agreed to do that and simply went to the hotel, checked in, then immediatly gave the key back and checked out. Quite comical. The next day's visit at Nantucket was a pleasant surprise for my wife and I. After informing our salesman that we already own a home in the area, he was very laid back and told about the great fishing locations and restaurants he goes to. Later, he brought the sales manager over to talk with us, we were again surprised. We told him about our strange interaction with Branson Travel and he readily acknowledged how hard it is for him to get the right candidates in for a presentation. Both men were exceptionally nice and well mannered. We didn't buy, but we knew that up front. It may just be a great opportunity for folks looking for a time share with a great lake view.



Videos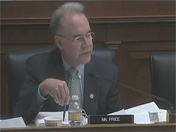 Latest Groups
Today's Mess-Up Photo