Blue Nile Complaints & Reviews - Online scam

Blue Nile Contacts & Informations

Blue Nile

Online scam

Complaint Rating:

Contact information:
Blue Nile


United States


bluenile.com


WARNING, although we've heard WONDERFUL things about Blue Nile and once thought of purchasing their stock, my husband tried to buy me an anniversary ring from them. He thought all was fine until he received a phone call from their customer service saying the diamond he picked is not available. It was when he put the ring together online. Ironically they offered to sell him a MORE EXPENSIVE diamond!

They LOST a $9, 000 order because of this (yes $9, 000 for one diamond set in yellow gold). I'm actually happy this has happened because I already had a diamond solitaire. But I thought those of you out there who 'thought' you were putting together a nice ring - may get a ring of another kind - a phone ring telling you your diamond is not available too!

To date - they have not responded to our complaint of their bait and switch tactic they performed on us.

Comments
United States
Online Scams

More Blue Nile complaints






Comments

Sort by: Date | Rating

Blue Nile resells from wholesalers. Their website is a listing of available diamonds. If they happen to be a little slow on occasion, big deal. Choose another. They have thousands up there. They called and told you the diamond was not available. Sounds like what I'd want them to do.

How the heck is this a scam. Their online stock was out of date and they called you the next day to see if they could fix it. If there is a mistake this is exactly how i would want them to handle it.

A scam would be if you bought ring A and they shipped you a crappier ring B instead.

I bet you complain when your pizza shows up in 21 min instead of 20.

Why did this lady even waste our time complaining?...I would not had to of read the ridiculous thing. She just doesn't understand how Blue Nile operates. I doubt their website is directly linked with their cash register so obviously there is going to be a slight delay in updating it. Give us a break lady, you sound really spoiled. They have so many diamonds to choose from you could have found one almost identical. They could have sent a diamond and cert that was almost the same and you would have never known the diff! But, they did the right thing and called you. Dumbass.

I DO NOT LIKE BLUE NILE AT ALL!!! i trusted them for a long time...but now i switched to skyfacet...it is so much better

I recently bought my fiancees engagement ring from Blue Nile and she loves it. THe service was fast, the diamond was exactly like described on the website, and when I had it appraised by two independent sources for my homeowners insurance, the appraisal came in at $1400/$1500 higher than I paid. I will certainly use bluenile.com again.

This lady's a crank and a dumb bitch. She deserves to be bent over and fucked in the ass until she "gets it."

I have a question to all the people that bough from BlueNile: are the diamonds really what they say they are? i ask b/c i got a price from a wholesale jeweler who priced the exact same ring (same size, clarity, cut, colour etc) and their cost was like 4-5 thousand dollars more then BlueNiles prices... usually if something is too good to be true it usually is... am i wrong?

I've been buying from BlueNile since 2004 - and never had a problem. About this woman's complaint - sometimes their systems are being inventoried and updated. This could have easily been the case because they do a huge volume of business.
To "reginald_2020" - I have found that most independent jewelers have very, very high mark-up. I'm not surprised that the price you received was 4 -5 thousand dollars over BlueNile. Just because someone calls themself "a wholesaler" doesn't mean that they are going to be giving you any deals - they just make you think that.
In all businesses there will be complaints and issues, but by far, BlueNile is one of the most extraordinary customer service-oriented businesses I have ever dealt with. Between birthday, graduation, weddings, etc...they are a great place to get a nice gift at a fair price. IMHO

I doubt their website is directly linked with their cash register so obviously there is going to be a slight delay in updating it. have found that most independent jewelers have very, very high mark-up.

__________________________
willsonmax


I agree with most of you, this lady does sound like an idiot. Spending $9K on anything is A LOT of money but for a diamond it's not that much. She acted like she wanted to be treated like Royal just because she is going to spend $9, 000 on a ring. BiG DEAL! I am looking at a ring that is $25, 000 and I don't even expect anything from Blue Nile other than to call me and let me know, too, if the ring is not available. That is what I called customer service. And if they sent her a cubic Z. she probably wouldn't even know the difference. Stop lady, don't say it's a scam when you're just a little spoiled brat cuz you're wasting our time reading your post!

I can not agree with this lady any more!!! It is a kind of flaw of Blue nile's on line system.
It can not happen as long as I had experienced in Online shopping mall business.
As soon as her husband purchased through on-line shopping mall, the system will drop the level of stock automatically. It must be a kind of their bait and switch tactic ...
Disappointed!!!

LOL. How is this a scam? They didn't lose your ring, they didn't have it in stock so they contacted your husband to tell you. It's not like you ordered a ring and it was lost in the post. What a stupid woman who wants to complain about this. I've ordered from Blue Nile and they are excellent in customer service and value for what you pay. Much cheaper than local high street retailers.

I have read enough negative feedback about Blue Nile from other consumers. Undergraded diamonds, etc...
I will NEVER buy from Blue Nile no matter how great their web site users say they are.

Are yo u trying to say that the gemologist are grading the diamonds they sell higher than its actual value? I have always assumed GIA certified appraisals were honest appraisals. Am I wrong?

My fiancee bought my engagement ring from them and they were very professional and customer service oriented. He had my ring appraised by an independant jeweler and he was got exactly what Blue Nile rated the diamond as, plus he got a much better deal buying the ring from them vs a local diamond dealer. We are planning on buying our wedding bands from them.



Videos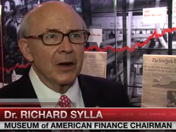 Latest Groups
Today's Mess-Up Photo