Share with Others
Recently Discussed Complaints
Consumer Tips & Tricks
Latest News & Stories
Latest Questions
Bit Defender Complaints & Reviews - Un-Authorized credit Card charges

Bit Defender Contacts & Informations

Bit Defender

Un-Authorized credit Card charges

Complaint Rating:

Purchase bit defender previously. Like product. At renewal time, recieved a notice from bit defender that I would automatically be renewed unliess I opted out, no amount stated. Vistied their website but could find no renewal price so decided to opt out. Submitted opt out request. No response, nothing. A few days later I get the same notice again. Again I opt out. This time I get a reply that says the email box to which I replied is not in service and that I needed to contact customer support at provide link. Provided link took me into bit defender / digital river (I have run into digital river before and had similar awful experiences). On the site forms are provided which have drop down lists of problems to select from, none of which include declination of auto renewal. This cycle concludes with bitdefender sending an email that I have been renewed.

I tried various support options through the bit defender web site. The chat does not work. There are numerous avenues to forms similar to requests I submitted already to no avail. Finally found a blank text from that promised a 24 hour response but of course never heard anything.

Found a corprate number. First try I get transferred to customer service, which then ultimatley, after holding, simply disconnects. Kept calling the number, trying various options until I got a real person who promptly transferred me to customer service.

Comments
United States
Software & Games

More Bit Defender complaints






Comments

Sort by: Date | Rating

Same thing happened to me! Just received my credit card bill and I am irate! I opted out of autorenewal and received an e-mail that said they received my request, but they still charged me anyway. Isn't this illegal? This is out-right stealing.

Bit Defender License Renewal/Opt Out Scam

The internet forums are full of identical stories about this Bit-Defender Scam. Essentially when you sigh up for Bit Defender which is a working legit Digital River supported anti-virus program, it will automatically sign you up for automatic license renewal. This is not made clear anywhere when you are signing up except in fine print (somewhere). Essentially, what this means is that if you don't do anything it will keep charging the subscription fee every year!

They (Digital River) send you an email about a month before the renewal that you can opt out of auto renewal and give you an address: www.findmyorder.com to do so. Nowhere on this site is Bit Defender even mentioned and looks like a typical email scam (which is ridiculous to begin with). The e-mail will look like the following: "This notice is to remind you that your subscription coverage from Bit Defender, LLC. will automatically renew soon. If you would like to opt-out and cancel your subscription, please go here:"

If you do actually use the site they give you, it will take you to the original order page where you bought your bit-defender subscription (this is what the order number mentioned in the e-mail is for). At the bottom right of the page you will see tiny lettering to cancel you auto-renewal. Clicking this does not cancel your auto renewal; it merely takes you to a general comment submission page where you can request to have it canceled among all other kinds of requests. After you submit a comment you are basically at the mercy of some customer service staffer to actually read it and do something about in time before you get charged to your credit card once again. From what I have seen on forums they are likely to charge you anyway. They only people who seem to have gotten any results is those who called in and had Digital River stop the auto-renewal while on the phone with them (this too sounds like a pain though).

From what I have researched about this, is that there is a complete disconnect between the Digital River people who collect the money and the actual Bit Defender program and Service, neither group seems to know what the other is doing.

The frustrating thing is that this is a legitimate antivirus program that works fairly decently but everything about the subscription process and the Digital River involvement seems designed to result in unwanted and likely illegal unauthorized subscription renewals.

For those of you affected there is talk of a class action lawsuit on the web, but until then I would complain to any consumer group you can think of and maybe one day this will be fixed. Those of you considering BitDefender, don't! the account issues are not worth the anti-virus capabilities.

Just an update on my status that I thought would be helpful for others - I found this # for Digital River on another forum - 1-800-656-5426. I called and was on hold for less than 5 minutes and talked to a very nice guy named Matt. He gave me a refund to my credit card (at least he said he did) and turned off the auto-renewal. Be sure to request a refund within 30 days of you being charged. I have a second charge to my credit card that was more than 30 days (but I didn't know about it because I just received my bill). There is a different procedure for getting a refund for charges more than 30 days - we'll see how that goes. Be warned though - using the "Opt-out of auto renewal" through the link in the e-mail to "FINDMYORDER.COM" does NOT work! I did this and was charged anyway.
I'm happy with the BitDefender anti-virus software, but the auto-renewal situation caused me some stress. I think Bit Defender needs to overhaul their customer service.

The opt out procedure has been significantly improved and it is now very easy to use. Now when you login to findmyorder.com, you have the possibility to cancel the automatic billing option in a second if you don't want this option. If you didn't manage to cancel the order within 30 days after the first notification, you can also contact the BitDefender customer service team and they will cancel the autorenewal order:
https://myaccount.bitdefender.com/site/MyAccount/myPage/3/
Auto renewal is an option trough which the customers benefit from continuous protection and upgrades. It is really appreciated by those who don't want to manually renew their subscription every year.

my bit defender should be good to july 21, 2010. My pc says my license is expired, and lookes like it is not working now, , HELP HELP
Joan Geer
1125 Fyffe Ave
New Carlisle, oh 45344

MY BIT DEFENDER ACCT IS PAID UP TO jULY 21, 2010 I HAD A MESSAGE THAT MY LICENSE HAS EXPIRED AND DOES NOT LOOK LIKE IT IS WORKING, CAN I HAVE SOME HELP WITH THIS???

Hi Joan!
As we need to verify your license key, we invite you to contact us directly by email, phone or by LiveAssistance : http://www.bitdefender.com/site/Main/contactEmail/ so that we can reach you and investigate what happened.
Since your account should be valid until up to July 21, 2010 the situation will certainly be clarified once we have more details about your BitDefender subscription.
Meanwhile, we also invite you to check out our KB article on troubleshooting early expiration: http://www.bitdefender.com/site/KnowledgeBase/consumer/#476
Thank you for your understanding!

I tried to op-out using their website and I kept getting an error on the next page. I tried to send a message but haven't heard from them. I saw someone posted a number but that number no longer works as of March 17, 2010. But, the message did give me a non-1-800 number. The customer service I got was 1-952-253-1234. I believe I selected the option 2 on the phone and stayed on the phone for a short while. That phone number had a link where there was a 24 hours service, which I did get through with no problem. The support removed the Automatic Renewal and my subscription will be cancelled. . .I am still able to get updates until my end of contract of Sept 2010. Afterwards, the support told me that I will get an email stating my subscription will be cancelled . So, we will see. I better keep this number for future reference in case I have problems in Sept.

I got 2 e-mails today from Digital River telling me to go to findmyorder.com if I want to cancel my bitdefender auto-renewal. I checked my records and found 2 order numbers (1 was a canceled order). I was able to log in using both order numbers, and for the one order that was not previously canceled, there was a small grey hyper text at the bottom saying "cancel auto-renewal." Done. Do I trust it?? I called anyway using the number above (1-952-253-1234) which I also found in some of my original order e-mails from bitdefender. Digital River said they no longer handle auto-renewal issues, and that I should deal directly with bitdefender. I called them next using this number:

Bitdefender Support Numbers:
United States: 1-954-928-2780
Canada: 1-888-527-9405
United Kingdom: 02071-539-959

Australia: +61 1300 510631
New Zealand: +64-998 535 51
WorldWide: +40 316 204 235

Bitdefender assured me that I will not be charged. We'll see I guess. Funny thing is my original order date was July 2009, and it is now August 2010 so if it was truely an auto-renewal... you'd think they would have done it a little earlier. So far, no credit card charge. I'll fight it if it shows up. Thinking of canceling that credit card anyway.

What a stupid way to do business. Bitdefender has completely lost my business. To compound my lack of interest with their products, I had to stop using it anyway since it caused Adobe Photoshop to crash. Piece of crap software if you ask me. There are better ones out there.

@ bisquick We have verified your account and you have cancelled the autorenewal option, so you shouldn't worry, no new charges will be applied to your account, nor will you receive any notifications about it.
We also regret the fact that our previous versions didn't meet your expectations, we really hope to have you back as a fan with the new 2011 product suite :)


http://www.bitdefender.com/

Same thing here. Good news is my credit card expires in Dec. so this will be the last time they can do this.

I downloaded the trial version FOR 30 DAYS 2 days ago and yesterday I had no protection on my computer. Said my trial had expired. I did a LIve CHAT and was told there was a problem and I would hear from them. I did thru an e-mail which toild me to go to start then BItdefender and follow the instructions. Still, I had to go to uninstall and click on repair to get it going again. Already problems with this? I doubt I'll buy it now. Think I'll go with Kaspersky.

I just recieved my crredit card bill to see I have been febilled for another year. This is despite me opting out and filling in a "please dont leave us " survey. Rang customer service (1300510631 I'm in Australia) and got a very polite and uderstanding operator who has told me I will hear from a supervisor to arrange a refund...we'll see.

Same problem with this program. I quit using it about 6 months ago then received a $90 bill for a new purchase. This company is not worth of support.

I have had exactly this problem. I have been hit by the re-newal charge on my credit card few days ago after I bought BitDefender Antivirus! Also last year I was very carefull and cancelled my auto-renewal (I still have the email confirmation) and still this year I had been charged for the auto-renewal. I wrote to Bitdefener and they have not replied to my email within 48 hours as they claim on their website! In my eyes BitDefender is a SCAM!!! Stay away from BitDefender!



Videos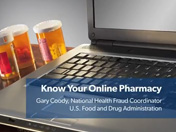 Latest Groups
Today's Mess-Up Photo