Share with Others
Recently Discussed Complaints
Consumer Tips & Tricks
Latest News & Stories
Latest Questions
Avoya Travel, Florida Complaints & Reviews - Stay away from this travel agency

Avoya Travel Contacts & Informations

Avoya Travel

Stay away from this travel agency

Complaint Rating:

I called up Avoya Travel & inquired about a few cruises. They transferred me to an agent named Jay Ravede. I spoke to him throughout the day regarding a couple different cruises on Fri., Oct. 5, 2012. I decided on the one cruise, Carnival Splendor, & he gave me a price of $2, 100 to include everything (ins. for two-my husband & myself, taxes, & port charges) & that it would be a $200 deposit. I asked him to see if he could hold it till Sun., Oct. 7, 2012 because I wanted to show the specific cabin to my husband. He stated he would hold it. I asked him if he is not available & we have an emergency is there someone we would contact (a backup)? He stated yes I have an associate and didn't tell me the associate's name. I asked him to e-mail me some information regarding cruises in 2014 & he mentioned he would. He also mentioned he would call me on Saturday and touch base, & he never called me. I left him a message on Sun. & I needed to go over the possibility of a different cabin w/ the same category because according to him the hold was set to expire on Sun. I waited a few hours & still no call from Jay. So, I called the 800# & asked if he was there, & if he wasn't could I talk to his associate. They gave me a lady named, Ms. Cesario. I tried to explain the situation to her & she stated she would try to call & e-mail Jay. She e-mailed me stating she couldn't reach him & would let me know when she did. I then called her & she mentioned there was nothing on hold with Carnival. I asked could you match what he promised & she stated no. I then spoke to a manager who was able to connect me to Jay. I explained to Jay I left him a message & I was trying to reach him & he didn't call back. I also told him I never received the e-mail that he stated he was going to send me. I asked him for a confirmation number, & his response was I just woke up & did you ask for another agent because I don't see your information-your lead is not here. I explained no I didn't ask to switch agents, I asked to speak to your associate & they connected me to Ms. Cesario. He stated she is not my associate. He stated he will find out what is happening & get back to me. He never called me back. I got 2 other e-mails from someone else, his name was Alex. He mentioned I heard you were working with Jay & gave me his phone number. I later spoke to another manager who tried to connect me with a lady named Matty. I explained the situation to her & she said that cabin is $2, 234.88 & what Jay did by offering it to you at $2, 100 was illegal. I explained I did not know that. But, the price you are quoting me is exactly the same price as Carnival so why would I go with you & she stated because you could reach me at 7:50 pm on a Sunday night. I explained that Carnival is 24 hrs. a day. So, I won't be going with her. I also asked who I could report what Jay did to & she stated she would report it.
On Mon. I spoke to Judee Davis who is in corporate customer service and told her what happened. She asked me if I have any e-mails, etc. that I could e-mail to her of the amount, that the cabin would be on hold till Sun., & all the people I spoke to. I let her listen to a message on my voice mail. I forwarded her the e-mails from the different people. I explained I didn't get an e-mail from him and when I asked for a confirmation number he stated he just woke up & didn't I ask for another agent & that he can't see my information-my lead. She stated she would see what she could do with all the information. She got back to me the next day & stated there wasn't enough documentation, so she wouldn't be able to help me. I said well the very least you could do is make sure he is trained so that it doesn't happen to anyone else. Her response was there is a file & the appropriate dept. could access it & the appropriate action would be taken. When I asked who would look into it & what action would be taken, she stated it was confidential.
No one should have to go through this.

Comments
United States
Travel Agencies

More Avoya Travel complaints






Comments

Sort by: Date | Rating

I am very sorry to hear of your negative experience with Avoya. As a Travel Agent, servicing my clients is my number one priority. It is true that the price of a cruise is the same whether you book directly with the cruise line or with a Travel Agent. The value is not the same provided that you are working with someone who cares about their clients. I am available to my clients by mobile phone, email and by text message. Should you have any additional questions or require any assistant, please do not hesitate to call me 631-764-1834.

HI Tim
I also work in the Travel Industry, however not for Avoya, and what clients don't seem to understand about using a travel agent verses booking direct is exactly as you stated. I work with my clients one and one and remember their names when they call and not just their booking number. Travel Agents build relationships and we donate a lot of our time to clients, such as the one above, who use our services for advice, suggestions ect and then just go and book it direct. I guarantee if you were to call half of the cruise lines directly they wouldn't know a thing about which cabin number is ideal or even have a clue about the destination you are traveling to. Trust me I know this because I have called many of the cruise lines directly and often times I get a clueless agent on the other line who has no clue. When you book direct you are just a booking number that is it. My clients text me, call me after hours on the weekend ect, and yeah the cruise line is open 24 hours, but each time you call you will get a different person who you will have to explain your story to. Now don't get me wrong there are also Bad travel agents, but you can't blame a whole agency for one mans mistake. Travel Agent (11 Years in the business)

I have to agree and wish I had known to stay away. I booked a trip with Globus to Europe for May 2013 and was given an Avoya agent named Greg. He booked our trip and, because we were going an extra day early and later to the trip, booked our air separately. This was back in the fall of 2012. He didn't give me a booking number, seat assignments, nothing. So I emailed him later in 2012 to see when we needed to pay the rest of our trip and he said in the spring of 2013. We paid in early 2013 and still no communication with him. Now we're a month out from our trip and we're asking when we'll get travel documents, where are we staying those extra nights, can we book seat assignments. When I called, it was like he didn't know who I was. Then he said he didn't know about the seat assignments; he said that all European airlines have different seat assignment policies but I should call Aer Lingus myself and find out. He thought we chose our seats the day we checked in. So I called Aer Lingus only to be told that 80% of the seats were pre-booked and gone and that we now have to wait till 24 hours before the flight to try and get our seats and, since the flight is almost sold out, we won't be sitting together. If he had booked it in the fall, we would have the seats that we want. Globus says it isn't their fault because they give some of their trips to Avoya to book; Avoya says it isn't their fault because he's an independent contractor that works for them. So we're left with having to sit in the middle whereever seats might be available because someone can't do their job! Avoid Avoya!

I have booked several cruises with Debra Williams of Avoya Travel. She is WONDERFUL. I can not say enough about her service. She is professional, has been in the business for many, many years, is familiar with the cruise lines and itineries. We won't book with anyone else. She is attentive and honest.
Christine Giardina

This is why, I honestly like doing everything by the internet. A) The internet gives you a conformation number when finished. (If you know how to use the internet and how the legal system considering the internet you shouldn't have a problem. 1st off make sure that you send the conformation number to yourself and if the site doesn't allow you to send the confirmation number, cancel your flight/cruise etc, because then the company will not be the one to send it and you'll have not proof should in case something does happen. Then cases such as yours won't happen). B) The internet is polite! ( Sometimes people are just down right rude). Lastly, C) The internet gives you what you want, and it's right there in your face, just a few clicks and typing here and there, also if you know what you are doing ( First you need to optimize your search should be at the side. Secondly, after optimizing click on the date you deem fit. After doing that make sure everything it up to par with what you have. Now this is the trick, not because the site says that it's $419 originally doesn't mean that's the price, based upon what you choose the site might make the price go up or down. Now make sure to look at the information that the site gives you before adding or making any adjustments! [THIS IS IMPORTANT DO THISSSSS SECOND BEFORE ANYTHING ELSE, BECAUSE THIS WILL DETERMINE WHTHER OR NOT YOUR PRICE GOES UP OR DOWN.] Now that you have done this, pay your price and and send the confirmation number yourself.
Raeshawn Burke (Travel Agent, Not Online, But AN actual one, this is the trick some travel agents use! Try it!)

I just returned from a cruise on board the Oasis. My wife and myself had a wonderful trip however I also have issues with Diane at Avoya travel. We were promised a 175.00 ship board credit which was never received. RCL made every attempt to rectify the issue and I thank them for there help. I do have the email documenting the 175.00 credit and I will deal directly with Avoya's corporate office. It truly a shame Avoya would not honor what they promised as my family was planning on utilizing there services for the planning and booking of a family reunion next year which could have included the booking of 50 cabins.
Avoya can kiss off a 50, 000.00 booking because of the incompetant agents they use.

I have not used a travel agent in years. I have traveled the world in the past 15 years and have been blessed with successful and gratifying travel plans. This agency and staff have truly reminded of why I have turned to do things on my own. Avoya Travel agent Gloria McDonald was TRULY AWEFUL!!. She was unreliable and not to mention rude. Once you book your trip with her and she has your money, you will NEVER get any results when it comes to feedback or customer service. The customer service at Avoya Travel were no better. Trust me, you are better off booking it yourself through the Internet on your own.

Avoya travel is a huge host agency with hundreds of agents who work for them from their homes and may or may nit have had much training selling travel. Since there are hundreds of agents working from their homes, , unless a particular agent has a working relationship with another agent, you can be out of luck reaching your travel counselor. If that happens you should contact their corporate office and file a complaint with the company.

The President if Avoya is named Scott Kempf and his email is scott.koepf@americasvacationcenter.com and you should have contacted him when you had the problem. Sorry you had such a bad experience but you simoly got snooked by a bad agent.
Our clients get the cell phone number of the agent working with them so they have 24 hour assistance should they need us while traveling. Always ask before booking how you get hold of your agent after 6 pm. Sorry this happened.

I am an Avoya Travel Agent and have worked with this company for 25 years. Sure, you can sometimes get an agent that you have difficulty working with, not all personalities are going to click. With the hundreds of agents afflliated with Avoya Travel, you can be reassigned to someone that is more to your liking. When you start your process in working with a travel agent, don't be afraid to ask questions regarding their professional background. How long have they been an agent and do they have specialties. Perhaps your particular form of travel isn't their forte. You can also request an agent in your time zone so you don't have to worry about that issue.

I am in constant communication with my clients and have been working with some of them for 15-20 years. I communicate more by email as I'm usually on the phone working out details and can get back with my clients much quicker by email. It also gives a paper trail of our agreement. Get everything in writing and keep it until you have traveled. Pay attention to your reservation and keep in communication and
these types of horror stories shouldn't happen.

Avoya Travel sends out surveys at different stages of your reservation process. Complete those surveys so the company can tell if an agent is not keeping up with the company's standards. Working with a travel agent should be fun and enhance the travel process.



Videos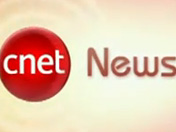 Latest Groups
Today's Mess-Up Photo