Auto Owner's Insurance Company, Utah Complaints & Reviews - Failed to pay for repairs

Auto Owner's Insurance Company Contacts & Informations

Auto Owner's Insurance Company

Failed to pay for repairs

Complaint Rating:

Contact information:
Auto Owners Insurance Company


Utah




United States




I had an insurance policy through Auto Owner's Insurance Company. They robbed me on two different occasions!

The first time, I was involved in an accident, I had my SUV in four wheel drive when it happened and because of the abrupt stop, the teeth on the gear in my rear differential were sheered off at the base. I had a notarized and signed statement from three auto repair shops stating that this could have only happened from an auto accident because the insurance company decided it didn't want to pay the $1000 repair which was for a used differential. (I wasn't even trying to get them to pay for a new one which was twice the price!) I took them to small claims court and they hired an attorney which hired a well-known sleaze-bag shop owner in town to testify that I was lying. They ran circles around me after the judge informed me that my letters were not admissible and that I should have had the witnesses there to testify...yeah thanks for telling me! Anyway, they didn't have to pay for the differential because I lost. How much did they spend on their defense? After all, the attorney came 400 miles from Salt Lake City!

The other time they screwed me was when I added my suburban to my insurance policy. They quoted me a certain amount of money and when I received the bill, they had decided to triple the monthly premium. They had added the Suburban to the same account that my Blazer was on, (which I had paid the insurance policy in full for six months) so I reluctantly paid the first month for the Suburban and told them to take it off the policy, that I was insuring elsewhere. I ended up insuring it with USAA. (what a great company!)

About three months later, my wife was involved in a car accident with our Blazer. I contacted Auto Owner's to inform them of the accident and they told me that I no longer had an insurance policy with them. They decided to leave the Suburban on my insurance policy and that it had eaten up all the money I paid on the Blazer and then they cancel the insurance on both vehicles...all without saying a word to me! This company is all about taking your money and giving you absolutely nothing in return! Do NOT go with Auto Owners! They are crooks!

Comments
United States
Auto Insurance & Loan





Comments

Sort by: Date | Rating

I too have had two problems with Auto Owners and my parent's have had one problem . . . is this a pattern or have me and my family really been wrong on 3 counts??? They paid 25, 000 for 45, 000 estimates (kitchen fire damage) in my parent's home. The claims adjuster, Don Keuchle in Lansing did not return my many phone calls, then told my brother I did not follow-up with him. In 2007 I was rear ended by a drunk driver, totaling my Ford Explorer and I incurred whiplash in my neck. My diagnosis was whiplash. They refuse to pay for any medical stating they must see all of my medical records and I must have an independent medical evaluation also. Finally, last week a tree fell into my neighbor's property and ruined their landscaping and fence. The policy covers rotting trees as long as the owner (me) was unaware of the tree damage. Although this was the case, they are refusing to pay so my neighbor has to get his homeowners to pay and he has to pay the deductible. This company's practices are unethical yet the state of Michigan has no provisions for recourse in place except a lawsuit which, if pursued, could potentially fail, costing me money (of course Auto Owners knows this and realizes most people cannot risk the financial lossess and they also have hired aggressive attorneys). It makes me sick what this company is doing to me, my family, and others who have been impacted by their cruel and unethical treatment of their customers. Doesn't their logo state "the no problem people"? If anyone knows of a reputable, ethical, fair company, please post the information for me. Thank you.

Your policy does not cover tree damage to your neighbor's property unless your neighbor has made you aware of the rotted tree and you have neglected to remove it. And thus they could file a liability claim against you.

Your homeowner's policy covers damages to your property. Their policy covers their property. Whom the tree belonged to is not relevent unless you were made aware of the situation and failed to take proper steps to prevent the occurance.

You could always agree to meet your neighbor halfway on the tree removal and the repairs, if you felt that strongly about it.

These people are so corrupt. One of their insured people hit my car completely damaging it, when I had right of way, and then they assigned blamed to both of us, saying we should both take care of our own damages.
After one year, they contacted a Collection Agency to make me pay over 2, 000 dollars for the scratch on that lady's car (that hit mine!).
I refused to pay them, since they all know I had right of way but want me to pay for a scratch. Note her SUV was just scratched when she hit her but my car was totaled!

I had some wind damage back in 12, 2010 and finally in march of 2011 they send a adjuster out (contracted by them) to look at all my damage I could never get a hold of the adjuster that was assigned to my claim never spoke to that man till finally of may 2011 when he comes out here cause im still waiting for check for all repairs you cant get ahold of anyone they dont want to send out whats its going cost to reapair stuff, but yet they make sure to get there payment every month like clock work from me.I dont see how this is aloud a person shouldnt have to wait this long for repairs or even to speak with someone to this day im still waiting on the $$$$$ for where i repaired the roof and was supose to get refunded for the differnece needless to say im pist and very unhappy with this company i will be fileing a complaint with the bbb as well as anyone else i can something needs to be done about how there treating customers and taken short cuts.damn shame u file a complaint in 12, 2010 finally in may of 2011 your still waiting for all repairs to be done and submitted for a check u think they would wait that long for a payment dont think so..

We are on day 10 with Auto Owners in a no fault/no ticket auto accident. I have never known an insurance company that worked so hard to prove their own customer was @ fault.

Worst insurance company out there. Buyer beware. Will fight you on any claim. Wouldn't pay a claim on my policy that covered my wife who was killed in an auto accident. Auto - owners paid 10's of thousands in lawyer costs to fight me in court rather than pay my claim. You will be sorry if you ever have to deal with this company on a claim whether its your own policy or someone elses policy.



Videos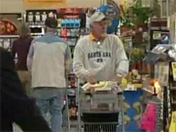 Latest Groups
Today's Mess-Up Photo