Share with Others
Recently Discussed Complaints
Consumer Tips & Tricks
Latest News & Stories
Latest Questions
Aspen Dental Complaints & Reviews - Class Action Lawsuit against Aspen Dental

Aspen Dental Contacts & Informations

Aspen Dental

Class Action Lawsuit against Aspen Dental

Complaint Rating:

CLASS ACTION LAWSUIT AGAINST ASPEN DENTAL FORMING
Within the first 3 days of posting the notice alerting consumers about the formation of a class action lawsuit against Aspen Dental, there has been an overwhelming response from angry patients wishing to participate in this action.
To answer the question posed by many frustrated patients – YES, Aspen has designed its patient service department to effectively diffuse your isolated complaints; this is why you will never successfully receive any justice from Aspen Dental when presented as an individual complaint. But, Aspen cannot evade and will be held accountable to the thousands of angry patients who are collectively unified under this large and comprehensive Class Action Lawsuit.
With the high volume of feedback and interest in participating in this Class Action Lawsuit, we are requesting that in your email you identify your complaint as being in one of the three following categories:
1.DENTAL MALPRACTICE – In which you have been physically injured by their dental "care."
2.CONSUMER FRAUD – Includes cases in which office personnel of Aspen Dental used high pressure sales tactics designed to take your money with false promises of providing competent dental health care.
3.Combination of Malpractice and Consumer Fraud.
To respond to one of the most frequently asked questions: Yes, you can remain anonymous!
When you email the description of your complaint for inclusion in this action, simply request that we assign you a confidential identity.
As a new patient, a reasonable person would not expect Aspen Dental to take unfair advantage of a dental problem – after all, they are considered to be a healthcare facility; however, when you sit down with the Office Manager to discuss your dental treatment plan it becomes clear that your money, not your health, is Aspen's primary objective. The job of the Aspen office manager is to force you into accepting the most costly and extensive dental work possible. This is termed "conversion" and is against the law.
To respond to another frequently asked question - Yes, Aspen Dental rewards its employees with financial bonus incentives for exceeding monthly production goals. This bonus system is based upon Aspen's internal use of "metrics" which pressures each office to compete against other Aspen offices. Unfortunately, since Aspen's Management Team is composed of individuals whose background is in "consumer retail" – not in healthcare - they operate the dental care facility as a retail business in which you are not viewed as a patient - instead, you are simply a paying customer. Aspen Dental's motto is: "To create a happy, paying patient." But, unfortunately once you pay, you quickly discover that you are not happy.
This Class Action Lawsuit will effectively make Aspen Dental accountable for their acts through the unified and coherent voice of thousands of patients who have been wrongfully injured by Aspen Dental.
This Class Action Lawsuit will channel thousands of patient complaints into a collectively powerful force which will finally stop Aspen. Your participation in this Class Action Lawsuit will not cost you any money - the legal services are free to you. And, you may be entitled to receive money as compensation for your loss and suffering.
To participate, please direct your questions and interest to Ted Bleckstein, DDS, MS at: Dr.Bleckstein@gmail.com

Comments
United States
Dental Services

More Aspen Dental complaints






Comments

Sort by: Date | Rating

In order for a business to be profitable, they can only offer 2 out 3 choices from a business model to be successful. The choices are price, quality, or customer service. If you want great quality and great customer service, you cannot be concerned about price. ( Think Macy's, Lexus, Mercedes). Now if you are shopping at Aspen because they offer the lowest PRICE, you can choose great customer services or outstanding quality but not both, that is the business model you have chosen by price shopping . Obviously the people complaining choose ASPEN because they offer the lowest price, so to make up for being cost effective, ASPEN must pick either lower quality materials or hire less experienced employees, or go out of business. You get what you pay for & if you want to go CHEAP, the you will have ill fitting dentures, fillings, etc. If WALMART offered dentistry, all the complainers would be first in line.

To Gar8601, Aspen does NOT offer the lowest price by any means. Have you compared their rates or do you even know their rates? Definitely not the "cost effective" choice, especially considering their malpractice will cause further medical or dental bills.

If Aspen participates in Everybody's Insurance, then by default, they are the lowest cost provider. Aspen advertises Dentures starting at $295.00..., you cannot even buy the quality materials to make a denture at that price, much less pay for the fabrication cost from a high quality dental lab, and you still have to account for the doctors time and the overhead of the business. High quality dentures made by a prosthodontist would run anywhere from $2200.00 to $4000.00 per arch and would take 5 or more visit to the specialist before the dentures would even be close to being finished. It is reasonable to believe that a majority of dentist at Aspen are just General Practitioners, not Specialist in every field of dentistry. If you were to have heart problems, would you rely on a General Practitioner to address your heart problems? No, you would go to a cardiologist or any other heart specialist that has the additional schooling for your particular issue. We do not shop around for AFFORDABLE brain surgeons, eye surgeons, or heart surgeons, but we do for cosmetic surgery (liposuction or boob jobs) or dentistry...And then we are just flabbergasted that we did not get the results we expected. Dentistry is affordable in Europe and Russia, I've seen these results first hand, and I would not have that kind of dentistry done on my family dog. You are basically going to a YUGO dealer and expecting it to drive like a BMW, good luck with that.

GAR you are right on. I get so tired of reading the complaints of these idiots against dental offices. The snake who posted the class action lawsuit promising no cost legal representation is an ambulance chasing shark. All of the complaints I have read lately are people pissed about paying for services & not liking the prices. They think that if they bitch & moan loud enough after they have had their dental work completed, that they will get their money back & end up with free dental work. Dentistry would be a much easier job if the patients were not attached to the teeth.

I have an appointment with Aspen Dental next week. I have read all the complaints, and still have to ask myself, if they are so bad, why are they still in business. They have to have happy customers somewhere. I am going to take the knowledge that I have learned in the complaints with me, I am not going to be "forced" into anything, it is my money I'm spending, and I'll spend it how I feel it's needed. I could complain about every doctor I have ever seen. I could complain how it took 4 years to be diagnosed with fibromyalgia...however, I know that just because I wasn't 100 % happy doesn't mean they didn't do their best. No one has said anything about calling the 800 number that is given to them for complaints. I am also going to do some more research into the class action lawsuit. I'm a pretty opinionated person, so if I feel pressured, or if I feel they are not doing their job (which is telling me the best route to take with my teeth) then I will say something...and walk out...I will repost afterwards however, because, i agree with Gar and elephant... You have to pick and choose, if you want cheap..that's exactly what you are going to get all around.

I attempted to contact them numerous ways and only got an answer after threats of law suits. They claim they will answer your emails and return your calls but dont expect that to happen. I have never in my life had an issue with any doctor or any dentist. But honestly I would rather let my teeth rot than return to that place. Anyone who goes there after reading the thousands of complaints on several websites is a fool. I wish I had been smart enough to check them out online before I went. I am now left with permanent damage. I did not choose them because they are cheap. Actually they are one of the more expensive offices in the area in which I live. I choose them because they could get me in quick. I have no issues at all with paying for good dental care. It is worth it if it is quality care. I had to go to several dentists since then to correct their mistakes. These other offices told me they get a lot of people coming from Aspen whose dental work was not done correctly. The one said they should be closed and the other dentists cannot figure out why they are still in business. They are good however with coming up with settlements once a lawyer is involved.

Also, I cannot figure out which business model they are going for since they do not offer low prices, good customer service or quality care. I have found several news articles/reports about Aspen dental law suits and that the Attorney General office had to get involved forcing Aspen to pay people back and to change some of their policies and procedures. Yet people still go there even after they are on the news about their shady practices. But then I am sure everyone can think of at least one if not several businesses in their town or city that you have to wonder how they stay in business. I know of an auto dealer where everyone who has purchased a used car there complains that the cars dont run right and yet they go right back to buy another car. There's no explaining other people. But one thing is for sure... they can't claim that they were not warned.

This is identical to my situation. Almost to a tee. Amazing.

When profit trumps competence, capitalism becomes piracy. My experience? They insisted a tooth could not be saved and had to be pulled. I just discovered that not only COULD it be saved, but the tooth the DID pull was the WRONG one! They also tried to rip me off for several thousand dollars in periodontal work, which I subsequently found out (from a REAL dentist) would have been unnecessary. They botched work on my wife as well.

Aspen dental is far from cheap if you are looking for cheap and nice go to affordable dentures . At least they look nice and fit perfect from everyone I know . I truly wish I would have researched more I went to aspen and what a mistake it was I got the most expensive set of dentures they have thinking they would fit good and look nice well neither happened. They say they'll give your smile back oh ya my smile is soo ugly I have to cover my mouth when I laugh because of the big gums and teeth they put in my mouth it is so embarrassing I am almost in a depression because of this I only had them put in right after I had all my teeth pulled so I wouldnt have to go without teeth and be embarrassed well that didnt work . I have tried and tried to get them to fix them or give me a new pair but they say o dont worry bout how ugly they are just remember these are just temporary and your new set will be much better. So I guess just stay inside for 6 months and dont worry .. Ya easy for them to say, , , I would really like something done about this and trust me they will do something about it or I am planning on seeing a lawer.I am having to pay almost six thousand dollars for this set of teeth that I hate. Sad very Sad...

There is a class action lawsuit being filed and we need your help with information relative to your experience with Aspen Dental.

Please contact me at researchpartners@verizon.net to provide a contact number that I can provide to the attorney filing the action. Your help would be very much appreciated. Aspen has complaints against them all over the country and we need to put a stop to their wrongful business practices.

Nancy M. Leathers
Private Investigator #75
Scituate, RI

I had the very worst traumatic experience ever at Aspen Dental. I had a tooth that broke off and in order to keep my teeth from shifting and to extract the sharp point of tooth still left in the gum. I had braces as a teenager and my teeth shift very easily. The tooth was unsaveable due to me having a root canal in this tooth about a year before w/an oral surgeon and never could financially afford to get both processes done; the root canal and the cap. Eventually over time the tooth became brittle and broke off. I choose to go to Aspen Dental due to them being a new business in the area and I feel it is good to support new businesses in this economy. They also had the market cornered for evening services and being a full-time college student, wife and mother of 3 boys, and Federal Student worker for the college, the evening appointments seemed like a perfect fit. Little did I know that I was going sacrifice time with my beloved family. I had no problem with the friendliness of the office staff, they were all very nice and inviting. First, i was x rayed and examined and then shuffled along to the office financial manager, who was also nice. He then went through different financing plans for a huge amount of money over $3, 000. He could not break down any charges for me and could not tell me how he came up with the amount. We are not borrowing people typically but there was no way that we could pay that out of pocket. I also do not have dental, health, life insurance due to attending school full time and mu other responsibilities. My wait time in the waiting room was not bad either but once I was in that dental chair I was left for hours - yes hours at a time. I missed dinner with my family and sporting events to sit in the chair and watch their TV. I was literally full of anxiety with just the thought of having an appointment after work. They were very rough and would disappear for long periods of time. I received a bridge eventually. It took several months and I have had infection pockets arise under the fake teeth The overall look is surprisingly good but I was the one who actually chose the proper color. Every Time they gave me shots in the roof of my mouth and cheeks that hurt soooo bad. Terrible experience and will never go back even if they offer evening hours and financing plans. Not trying to bash them - just unsatisfied and have had pain and emotional damage due to my bad experience.

I went 6 times for one crown, they had to do the root canal twice, finally got my crown after being billed by there bank and by them, now I owe over 2, 000 dollars for one ugly tooth, they kept trying to mess with my good teeth, they want to remove caps done in Mexico that were just fine, no problem them those teeth, I think I'll head back to Mexico, It's a shame America has gotten so bad and the cost is thorough the roof on dental care

My insurance company covered 60% of my procedure. I checked both with my insurance company and aspen before the exam. I paid my remaining balance in full with cash. For the past 8 months I've received debt notifications from aspen dental and third party bill collectors. Aspen claims that every time they submit the information to my insurance company that my insurance company sends them a notice back stating that aspen needs to provide more information. Also, when I first started doing business with aspen dental they recommended all of these additional procedures. Out of no where they lost their oral surgeon and recommended me to one in the local area. When I went to see the surgeon outside of the company the oral surgeon was absolutely astounded that aspen dental would even recommend oral surgery and said what aspen recommended was not necessary and a waste of money. When I went back to aspen dental they apologized and claimed to be confused. I had some crowns and a bridge put in. That was it. I paid everything the day of my appointment via check and it waswas a good check. I double checked with the bank. This company is ruining my credit and sending me debt collections. I need a lawyer in the illinois area that can help me my I can be contacted via email at marirhianna@outlook.com or mobile phone at 8158159733697

Who can I contact for a lawsuit against aspen dental for, lying to me, false statements, giving me the wrong dentures and after nearly a year I'm still waiting on the wrong ones and to top it off, I developed a severe infection after my last visit 2 weeks ago and they refuse to see me for another 2 weeks and would not write me any antibiotics... Today I ended up in urgent care... Please someone help me...



Videos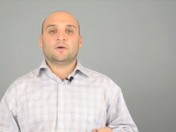 Latest Groups
Today's Mess-Up Photo