Share with Others
Recently Discussed Complaints
Consumer Tips & Tricks
Latest News & Stories
Latest Questions
Ambit Energy, New York, New York Complaints & Reviews - Your Getaway free Vacation offer

Ambit Energy Contacts & Informations

Ambit Energy

Your Getaway free Vacation offer

Complaint Rating:

Sign up with Ambit Energy and get a free 3 day and 2 night stay at various hotels that you would choose.

SCAM - When you arrive at the hotel, you must check in with Grand Incentives who will refund your $50 deposit for the trip - AFTER YOU ARE HELD CAPTIVE TO A TIMESHARE PRESENTATION (duration -about 4 hours)

Nowhere is timeshare mentioned in the brochure or in any fineprint. i'm going back to con edison or another company and taking my family and friends with me.

BEWARE Of AMBIT -- IT IS I TIMESHARE SCAM!

Comments
United States
Timeshares / Vacation Rentals

More Ambit Energy complaints






Comments

Sort by: Date | Rating

This company is a scam, In fact the founder Jere Thompson
previously ran another company he started into the ground,
Caprock Communications.

This company lies, and unable to help in times of crises.
Asked for a 2 day extension, and was told "the computer does
it and there is nothing I can do for you, sorry". I paid off all
but $40.00 of a 390.00 electric bill and was still disconnected
for nonpayment. Yeah, that's right, disconnected for $40.00.
They then wanted the $40 + $90 for disconnect, reconnect. They
suck, and have no idea how they should treat there customers.

Jere screwed his customer, and employees at Caprock.
Seems like he is up to his same old tricks.

BUYER BEWARE

I just switched over to Ambit Energy because they were a lot cheaper then TXU.. Didn't know we were getting a free getaway. I've read everything in the brochure and on the very first page it says "Absolutley NO timeshare presentation required". I'm taking up this offer because its free and even if there is a timeshare presentation I can always bring the brochure and show the hotel what it exactly says... And if I just HAVE to sit through (what is usually an hour long..not 4 hours) a presentation I will. YOU DO NOT HAVE TO BUY the timeshare. They'll beg and beg, but tell them straight up you came for the free vacation. It's not that difficult...and you get a free vacation that would have cost you probably more then $1, 000... ;p

How much would it have cost you to pay for whatever vacation you went on yourself?

Would you have rather spent an hour (at the MOST - 2 hours) of your time and get the entire 3 day / 2 night stay for free or would you have rather saved your 2 hours and pay a few hundred dollars?

I have listened to time share presentations SPECIFICALLY to get something that I wanted. I wasn't interested in the time share and I wasn't going to purchase. We just went for the perks. If you're a strong person (which it doesn't sound like you are because you ended up spending 4 hours TRYING to say "NO"), you just say NO. It's THAT easy!

Ambit is a legitimate company who is part of the BBB and the DSA. They have HUGE investors and are one of the fastest growing companies if not THE fastest growing company in the ENTIRE UNITED STATES! Don't you think that SOMEONE higher than YOU would have discovered that it was a scam before you (the lonely internet writer) did?!

No offense, but I would venture to believe all of the companies that they're partnered with, the BBB, the DSA, their investors, and the co-founders themselves over what a "nobody" decides to write on the internet. And if all of those companies, people, or organizations say that Ambit is legit. I will agree and listen to them.

Always buy electricity for the price per kWh, not bells and whistles.




Cindy you never said whether or not you saving money on your bill. Who cares about a free vacation I save money on my bill and have been doing so for 9 months now. I didn't sign up for a vacation company I signed up for natural gas and electric and in that I am very happy. jdamon37@yahoo.com if you have any questions.

Fact # 1. Ambit Energy has a federal tax I.D number to operate as a reseller of deregulated utilities.
Fact # 2. Ambit Energy is listed on CONED.com NYSEG.com NationalGrid.com - These are the incumbants.
Fact # 3. Ambit Energy is a Direct Selling business listed on DSA.org
Fact # 4. Ambit Energy is listed on the better business burea...here is the phone number: 1-800-705-3994
Fact # 5. Ambit Energy is owned by the family who owns and founded 7-11. Largest franchise in franchise history.

Fact #6. You are probably retarded if you still think Ambit Energy is a scam.

I live in Texas and I've tried two other power companies. Ambit has saved me a boat load of money. I especially like the fact that you get to choose the plan for a short time months instead of a year. I'm never shocked when I get a bill. Wish Louisiana had Ambit. You wanna talk about scam, live in Louisiana where there is only one company and they can charge whatever they want. Stop crying. Did you honestly think there wouldn't be a presentation?
Ambit rules!
Retard?...really?

Ambit Energy is a quality well formed company to help people save! save! save! This has been researched and proven to be one of the top energy retail help services. Just take a look and learn about it and take the negatives people are saying about something that is true. That always is what happens with other companies that want to defame something quality life given from wonderful creators. 7-11???

Hello! I am sorry to hear you felt pressured into a presentation. Grand Incentives never requires timeshare presentations for the use of its certificates or as a prerequisite to get deposits refunded. If there is anything I can do for you, please send me an email at qualityassurance@grandincentives.com.
Hope you enjoyed your trip!
Grand Incentives

I went to an Ambit Energy presentation here in New York. When the person giving the presentation could not or would not give me their cost of KwH for any past time period so I could compare it to the KwH though my current provider National Grid the presentation/recruitment meeting was over for me. When I got home I compared my brother in laws bill, who has Ambit to mine (National grid). He was saving .00037 cents per KwH. I used 630 KwH for the corresponding time period for a Ambit would saved me a whooping 23 cents. Now, to get my brother in-law to the 1% guarantee by Ambit was not really on the electricity provided, but overwhelmingly due to the avoidance of a local tax. In short he saved 1.02% on his electric bill due mostly to the local tax avoidance. Further, I reviewed his annual savings statement from Ambit. It listed his annual savings as 9.57%. Now here is the kicker. The 9.57% savings were based on Con Edison rates which are the highest in NYS, he has National Grid. From a purely customer point of view this company is using deceptive tactics and further siphoning off money from the local tax base to meet its energy savings guarantees.

This ambit getaway is a scam. They quickly cashed my check for the deposit but were then unable to come up with my hotel rooms for the dates I selected. They never let me know and I had to call numerous times and eventually had to cancel my trip because they would not get back to me. Finally a week before my vacation I was told after I called that the three dates I chose were not available and I would have to resubmit and go through the whole process again. It is a waste of money, time, and is a huge frustration. Now I am told it will take 6 weeks to get my refund.

Ambit's travel company scammed me out of $70. The travel date are ALWAYS UNAVAILABLE!!! So they expect you to keep asking for new dates until you give up and lose your deposit. When you ask for a refund, they will say OK, your money has been refunded then "forget" to send it. No proof of conversation. No email confirmation for refunds.

I have been waiting over 2 months for my refund. SCAM

SHAME ON YOU AMBIT!!!

Ambit Getaway website never saves the vacation planning form, i have been trying to save since a month. Even called customer support but of no help. I had no problem with their website when it was accepting the payment of $70. Now i am feeling like its a scam.
I dont have an issue with Ambit energy, but the Grand Incentives company which looks like a scam.

I don't know what you all are talking about. I had some back-and-forth picking travel dates that were available, but once that was settled, my vacation couldn't have gone more smoothly! I went to Niagara Falls for three days and the hotel was completely free. There was no timeshare presentation involved or even mentioned.



Videos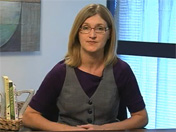 Latest Groups
Today's Mess-Up Photo