Share with Others
Recently Discussed Complaints
Consumer Tips & Tricks
Latest News & Stories
Latest Questions
Alside Window Complaints & Reviews - Fraud

Alside Window Contacts & Informations

Alside Window

Fraud

Complaint Rating:

Contact information:
Alside Window


United States




We have a new home with Alside windows installed by the builder. They leak so much cold air that we can't even sit by them because of the amount of cold air that infiltrates thru the window frame. We have frost and ice on the inside of our window frames almost all winter long. They will not return my email messages so we can set up a time for them to come out and look at the problem. We are getting very frustrated by their lack of cooperation. We feel since we are supposed to have a life time warranty that they should at least come out and see what the problem is.

Comments
United States
Window & Door Installation

More Alside Window complaints






Comments

Sort by: Date | Rating

I am a contractor that sold 5 twin alside casement windows in 2001. These windows have leaked water for years and I constantly caulked and they still continued to leak water. I squirt tested the windows and the water came in under the window and that usually is not a window problem but a caulk problem. So we caulked more. It only leaked of course when there was a strong hard rain. I decided to tear out the drywall around the window and the squirt test the windows. The water was coming in the center of the twin casements; this is called the mull. I ordered the windows factory mulled so obviously I would consider this to be a factory problem. The homeowner wanted to file the complaint so I had the Alside factory rep come out to see the problem, take pictures, and get the warranty complaint going. The rep agreed the problem was the center mull. Leter came back to homeowner claim denied. No phone number, no address and no signiture on the leter. So I called and talked to an engineer. He said it sounded like a mull problem so he sent me a new center mull strip and told me to take out the old strip, recaulk, and install the new strip they sent. Gave the part to the window installer and he said no way he was going to be responsible for removing a factory installed part. Homeowner called the warranty department and they said claim denied, claim denied, claim denied.

My husband bought new( slider)windows for 4 bedrooms in 2005. We have frost and ice on them most of the winter too. They told us we have to much humidity in our house and that is the problem. We have the same brand windows in the rest of the house and do not have a problem with frost or ice on any of those. Just the slider bedroom windows. We have ice even when the humidity level is 25% or less. It's winter, I like some moisture in my air so my skin doesn't itch! I got warranty claim form, which requires information from a sticker that is suppose to be on the windows in the upper right corner of the window. I have not found any such sticker. I was not here when the were installed, I assume of course this would be on the inside of the frame, NOT on the window it's self.
If I could redo my choices for windows it would not be with Alside windows!
The installers did a real sloppy job on the Kitchen window. I sent the off pictures showing the damage and Never got a response. We are lucky we didn't have tile back splash in the kitchen, they damaged the trim around the window and had to replace it, leaving gaps between the trim and the back splash. They damaged the wall and the paint above the window as well.
My husband just got off the phone from company, they are sending someone out next week, and the salesman says we Never called him on the issue.

Most people just do not understand how much water vapor accumulates in their house during winter.The water vapor comes from cooking, bathing,
laundry, washing, cleaning, doing dishes and ourselves.
During winter when the house is all closed up and when homeowners have added new siding, roofing and windows with all the added insulation, houses are more sealed up than ever. They are not as drafty as before all the improvements. Air flow is the key as is ventilation. Use exhaust fans, air out the house daily, open curtains so that air can flow around the windows, make use of a dehumidifier if possible.
Windows are not air tight.The moisture in the house is drawn towards the outdoors. It shows up on your windows and you can see it however it is also on all your exterior surfaces.
Reduce the humidity and ventilate your houses!

You have a computer. Use it to inform yourself about condensation.

I am experiencing the same problems.
Frost, wind howling around the sashes, latches not lined up, broken screens, bugs and debris crawl around screens.
Match blew out next to window. It was by the sash. Humidity was not a problem. I did a test. Frost is evident of poor seals. Moisture/ condensation acceptable. NOT frost.
Windows are noisy, cold air comes through the glass.
Difficult to maintain.
Service: There is none. Many scheduled appointments have been cancelled last minute with excuses.
I am very unhappy.
The aluminum wrap is of poor quality. It scratches easily and hold dirt.
I have never experienced such woe as these hoes!

photos will be posted soon

Yea their suppoed Lifetime Warranty against product failure and window breakage is a scam! That is what they tell you when you are purchasing their products but when you have a claim for either/or they start spouting limited lifetime warranty and oh you have no window breakage coverage. And they are a very inferior product-they leak air, they lose their low-e constantly and the customer service is non-existant. Once they have your money-they could give a crap about being honest and standing behind their product-which translation--no repeat business-and I will make sure they will get no new business from anyone I know and I will post on social media(which will reach people I don't even know) not to ever deal with this company-they lie and don't stand behind their guarantees--at all.

Based on the number of complaints, the failure to get warranties handled properly (decline and appeal rates should be evaluated for the past few years), the fact that the lifetime warranty only included the first owner prior to 2008 (particularly in the light that first-time construction owners retain their homes for an average of five years), fraud and it's implication should be investigated. Is anyone aware of a class-action lawsuit against Alside or the involvement of the attorney general? This is a publicly traded company and should be held to higher standards. I think it's time to take these systemic issues to the next level. Can anyone give me some additonal info (i.e. Has a social website been established on Facebook to get more involvement?)

had bad window glass replaced because the seal was bad. talked and sent the Warranty department the bill paperwork the wanted a cancled check that showed i was not lying. so the said they would send me a check but they never sent it.
the siding i had replaced with hardy board

I am a contactor who has been replacing windows for 35 yrs. I have used many different windows either on my own jobs or for other contractors and I have to say that Alside windows no matter which model, are the best I have ever used. If I have any problems with their windows which is rare, I find their service to be the best of any of the companys I have used.On an average year I replace about 300 windows and everyone I work for loves their Alside windows. Maybe these people who are complaining would stop feelin drafts if they shut their windows all the way or didn't have them installed by someone who doesn't know what they're doing and saving a dime.

These guys from alside crack me up. They are posting here to make theirselves look good and make people think their windows are good. They are not top of the line and they buy them in bulk from a cheeply made window maker and sell them. I have had all kinds of problems with mine and they even came out and replaced them 3 times. Now they wont even send someone out because they cant fix their junk windows. I now have to replace the pins on the windows so they wont fall down and break the whole window. Alside has junk and they have every excuse in the book for their junk. Its not the humidity its the windows.

I have had Alside windows for 4 years now. Sooner State Siding and Windows represented that these windows were the best on the market and have a lifetime warranty. Every window Installed which is an Alside window is sagging. The grids inside the window are un-even and everyone of them leak around the seals. We literally have to dust daily and my families allergies are awful.So far all i get is an excuse and awaiting a decision from their corporate office to send out a repair technician. It sounds like a class action lawsuit could be brought against Alside, which I am looking into today.

If I knew about all these complaints I would never bought these windows. I'm so unhappy with these windows. I have had Alside windows for 8 years. This lifetime warranty is bullshit.It's bad communication when you can't get noone from the company to come out to look at the problem without telling you it will cost you $125.00. My windows are the wrong sizes they measure wrong and had to reorder.Now they leak and have condensation between the double window. I will report them to the BBB.

I believe the response about the leaky windows. I have been working with Alside to resolve the issue for 3 years. They aren't very helpful to resolve the issue it is always not a manufacture defect or condensation. I believe these windows have a problem with leakage and they won't won up to it. I hope no one will have to go thru the heart ache that I have encountered.. Hoping in my old age that this would solve the leaky windows. The old windows functioned a lot better than the new ones. I am sure sorry to have purchased this product.

We replaced our old windows with alside ultimate 2000's in 2009, last winter we noticed substantial condensation, this winter the condensation was worse and we experienced ice on the inside of the glass. A rep from the manufacturer is supposed to come look, we'll see.



Videos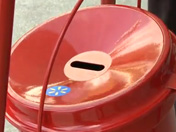 Latest Groups
Today's Mess-Up Photo