ALPHA WARRANTY, Utah Complaints & Reviews - alpha warranty services-refuse to pay claims saying repairs are

ALPHA WARRANTY Contacts & Informations

ALPHA WARRANTY

alpha warranty services-refuse to pay claims saying repairs are

Complaint Rating:

Contact information:
ALPHA WARRANTY


Utah




United States




I purchased a vehicle from EXOTIC MOTORS of ROLLING HILLS, ILLINOIS. The finance manager-Jennifer-sold me a worthless ALPHA WARRANTY for $5000.00 . As soon as I had an issue with my Mercedes-Benz G-500, they refused to pay using "PRE-EXISTING" as their excuse not to pay. Google ALPHA WARRANTY and see all the similar complaints. A "CLASS-ACTION LAWSUIT" is being prepared.

Comments
United States
Cars, Parts & Vehicles

More ALPHA WARRANTY complaints






Comments

Sort by: Date | Rating

Free Service Offered: Discounted Parts

We would like to provide more information about the claim surrounding this complaint. The customer states that they purchased a "bumper to bumper" warranty. That is definitely not the case. The customer did elect to purchase an Extended Coverage plan. The Extended plan is a great plan that provides very extensive coverage but is by no means our most comprehensive plan. Based on the age of the vehicle (2002), it did not qualify for our Full Coverage which is considered to be the plan that is most similar to what the manufacturer warranty might provide in coverage.

The Extended Coverage plan offers stated component coverage. Meaning, if the plan specifically states that a component is covered within the terms and conditions of coverage, then it is covered.

Let me also clarify that we do not deny claims based on feelings. Claims are only denied if there is sufficient evidence to clearly support that decision. If the evidence is not clear, then the claim will be approved as is the case in the far majority of claims that we process.

In this case, the customer called in a claim 58 days after purchase. The customer's vehicle had failed stabilizer bars, left front coil springs and a steering shock. As part of the normal claims process, information is collected from the repair facility and the customer.

In a recorded phone call, the customer clearly states that he first noticed the problem while driving home after purchasing the vehicle from the dealership. This plan does not cover pre-existing conditions or conditions that existed when the vehicle was purchased.

The customer believes that the problem occurred on the way home but as a result of hitting a pot hole. Based on the condition and extent of damage of the failed components, as provided by the customer's repair facility, it was clearly evident that the damage was long term damage present on the vehicle from before the customer purchased the vehicle.

We understand that this is a frustrating situation. No one likes to find surprises with the purchase of a vehicle. We always extend our ability to access parts from our nationwide chain of part suppliers in an effort to minimize repair costs for our customers. As an example, the cost of a stabilizer bar on this vehicle is $685. We can provide that same part to our customer for $504.51 resulting in a savings of $180.50. (We make no money on providing this discounted part) We know that this free service doesn't replace the cost of a repair but it does show our effort to help out where we can when a repair falls outside the terms of a customer's plan.

We do regret this customer's frustration but encourage people to review the entire facts for themselves and make an informed decision. Alpha Warranty Services maintains an "A+" Rating with the Better Business Bureau. Our customers and their feedback are very important to us.

I paid $1, 979. for a useless, yes useless, Alpha Warranty Services A La Car warranty when I purchased my '07 Ford F250 Super Cab truck from R&T Expo here in Houston, Texas. I paid extra for the 5 year or 100k Alpha Warranty. This diesel truck had slightly over 100k miles on it. When my 6 year old truck's alternator failed 3 days into ownership of my truck the warranty covered it. When I noticed the first hint of white smoke on start up the next day, I took my truck to a reputable automotive shop. I did this because the conditions of your warranty state this should be done to prevent catastrophic failure. They diagnosed that my EGR cooler, oil cooler and turbo were not working properly. I knew upfront the warranty would not cover the EGR cooler and oil cooler. This out-of-pocket expense would cost me $1, 843. I understood this--not a problem for me and my family. On the other hand I really believed the great warranty I thought I bought would cover the turbo work. Alpha Warranty Services sent an inspector to take a look at my truck and he readily identified the problem as a "pre-existing" condition. I bought the truck less than 14 days earlier and when I asked the dealer if there were any problems with the truck he acknowledged problems with the EGR valve and nothing else. Remember, the Alpha Warranty agent has been working with this dealer and readily sold and accepted a warranty on my truck. Just that month he sold 4 other policies. Replacement for my turbo is going to cost me an additional $2, 326.30. I really believed my warranty would cover this expense. Why are they selling warranties on used vehicles, only to claim pre-existing conditions? Don't all used vehicles have pre-existing conditions simply by the nature that they are not new, off-the-showroom vehicles?

I quickly realized that the warranty isn't worth the paper it's written on. Furthermore, when I requested to cancel my $1, 979. warranty that I paid IN FULL, I was told by a representative the reimbursement check would be sent to the dealer and not me. Also, the alternator work that was supposedly covered will be deducted from this amount. Since this work was approved by and already paid for by Alpha Warranty Services, this was the risk you took when you covered my truck. Now that the repair amount for my truck is $4, 482.83 plus the $443.82 alternator work for a grand total of $4, 926.65, Alpha Warranty Services no longer wants the risk or responsibility. Their 30-days appeal process ensures vehicles are not repaired and forces the customer to pay out-of-pocket.

Using the same logic as the inspector, wouldn't the alternator failure also be considered a pre-existing condition? They covered the alternator because the cost was much less than the overall policy.



Videos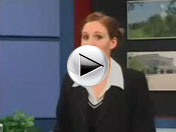 Latest Groups
Today's Mess-Up Photo