Zeus Mortgage Complaints & Reviews
Sort by: Date | Popularity
Borrower Beware - Bait & Switch is the Name of the Game at Zeus! In my opinion, the sharp business practices of this lender are nothing short of astonishing. Do not be surprised if they promise one interest rate and origination points, and then at the last minute come up with some lame excuse in efforts to justify why they must now charge an OUTRAGEOUS interest rate and OUTRAGEOUS points. Nothing short of unfettered greed is the motivation for their false promises, and waste of the borrower's time and money. THEY DO NOT CARE IF YOU LOOSE THE HOUSE YOU WERE TRYING TO BUY! In fact, if you can't buy it (due to the bait & switch & delays)... perhaps one of their investors can/will.
In Sept/2010 - Nov/2010 decided to go with Zeus mortgage to obtain a loan through two of their agents Coleman and eventual Roger. After giving up doc's to qualify I found the home of my dreams. A dream that Zeus would turn into a nightmare with lies, non-communication, fraud and eventual me not closing. Zeus has cause me loss of money towards expenses paid for Home inspection, Appraisal, Credit report, and loss of Earnest money from their neglect to deliver proper paperwork to Sellers. Don't let me fail to mention that I was buying out of town so loss of wages, car rentals, room and...
I was preapproved fro a loan under 50k talked to april rincon she was supposed to send me detail to start loan process as i am first time home buyer, never heard from her after that. Talked to another person suppose to set me up with another mort. team never heard from them again. All of a sudden i am a pariah, a little disheartening fro my first time dealing with alleged mort comp. I never received an email or phone call detailing anything not even an explanation saying that although i was preapproved iam no longer eligable for the loan. Perhaps they went out of business or the person became ill. I hope that others arent given such a cold shoulder.
Recently Discussed Complaints
Consumer Tips & Tricks
Worst rating
Subjects of Wide Speculation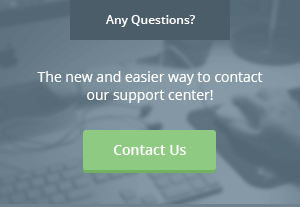 Latest News & Stories
Stay Away
Latest Questions
Latest Groups
Today's Mess-Up Photo