Zappos Complaints & Reviews
Sort by: Date | Popularity
Zappos allows easy fraudulent use of credit cards. My credit card number was stolen and used at Zappos to charge $400 fraudulently. This is easy to do because 1. Zappos will ship to any address you want- does not care if it matches the billing address. 2. They don't require the cv2 security code printed on the card to insure you actually have the card you are using. When I called to complain, they would not give me any information about the order or confirm it was fraudulent. They just said to contact my neighborhood police dept. Yeah - I'm sure they will put that at the top of their list of crimes to solve...
The following chat came about when I noticed a UPS sticker on my front door, saying a signature was needed to receive my Zappos packages. Not just a signature, but a signature in front of the delivery person, who, was there earlier and could not drop off my items because of a random case-by-case policy, as you'll read when I inquired: Customer Chat (Zappos) Chat Transcript Please wait while we find an agent to assist you... Thank you for chatting it up with Zappos today, my name is Jordan R and I'm happy to assist you. Jordan R: Hi Scott, I can take a look. Jordan R: Do you have an...
I am very disappointed in this well known company, after the fact of paying for fast 3 day shipping it was shipped out a day late and I recieved it on the 4th day instead of the 3rd, so therefore I was unable to wear the fabulous ugg mocisans as a well known instock and fast shipping company I am very disappointed with there costumer service.I hope that in the future they will take into account that some people buy there packages for christmas and would appreciate the fast delivery in which they payed for.I hope future zappos buyers will take this into account when paying extra $ for shipping.
I ordered patent leather shoes from Zappos. They were crinkled. I saw the same shoe at Marshalls for half the price and knew they weren't right. I ordered a "white" shoe and received "cream". I bought a purse of stated dimension. It was much smaller upon arrival. Their sister site, 6PM sells polyurethane shoes represented as leather. I mistakenly returned another fake leather shoe to them that came from another site. They refused to send them back! I also purchased numerous other shoes that I kept, but because of the three above returns, they send me a nasty email that "wasn't cost...
I called Zappos to experience their legendary customer service. I asked what was the process for buying a suit. The rep began reciting the Zappos return policy to me. Since, ordinarily, suits are all about fit, form and tailoring, I asked if Zappos had relationships with or recommendations for tailors. The rep said, "If the suit doesn't fit you, our return policy is blah blah blah. I did not call to hear their return policy. I called to hear their process for buying a suit. The rep told me she was transferring me to someone else who could better explain Zappos return policy. Again, no interest in that, so I ended the call. Bottom line: customer service does not listen.
I purchased a pair of shoes from Zappos.com. for an upcoming trip to Europe. I had a pair of shoes form the same manufacturer for years and loved them. I tried the new pair around the house several times and decided to keep them. After 3 different days of wearing them on the trip, the padded, totally attached insoles started wrinkling and caused bruising and blisters. I hauled them around in luggage the rest of the trip to return them when I returned home. After returning them with NO acknowledgment from Zappos, I called them. They said they would not stand behind them and give a credit because...
Recently Discussed Complaints
Consumer Tips & Tricks
Worst rating
Subjects of Wide Speculation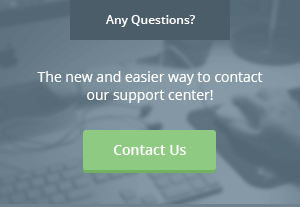 Latest News & Stories
Stay Away
Latest Questions
Latest Groups
Today's Mess-Up Photo