Standard Pacific Homes Complaints & Reviews
Sort by: Date | Popularity
My family and I were extremely excited to be building our first home. We had found the 'perfect' home in the new community of Phillips Creek, Frisco, Texas, and were excited to begin the building process with Standard Pacific. This excitement quickly turned into stress with the forging of our initials, the delay in getting our earnest money back, to the basic unprofessionalism and lack of ethics within the company. We signed our contract and had to continuously follow up to get a copy of the executed contract back. After three weeks, we got the executed contract back only to find that...
I complained about the leaking roof in our house. Standard Pacific fixed it from our attic. Rain comes and same spot leaked again, I put a complained a lady called told me that our warranty is expired already. My point is the way they fixed it before the warranty expired is not right. Also since they fixed it from the attic and not on the source of the leak from the roof is not the proper way of fixing it. Please help!!!
We bought a house from this company we were mislead about the loan and also about the property lines. We were told we shared the fire easement with neighbor when in fact they put the fence in wrong spot and it was entirely our property and the front fence was pushed back to more than half the property. They were quick to blow our concerns off, I regret every buying this home and trusting anyone at the company.
Bought a new home from Standard Pacific Homes in December. Home wasn't comfinished at closing, but they said all the right things and we felt comfortable they'd take care of everything. Four months later, we're still dealing with them. Since we've closed, we're obviously not a priority. No problems that don't allow us to live in the home. But, if we had not closed, I believe they would have been finished within days. But, now they're taking months. Don't trust them to do what they say after they have your money. We learned a big lesson here.
SCAM ARTIST ALERT!!! Omg please stay away from this company..this is for the standard pacific division in the inland empire..here are the names of the people that take your money and lie, lie, lie..the names of the SCAM ARTISTS are as follows: Annette lucero : ALucero@Stanpac.com Matt Schemenauer : mSchemenauer@Stanpac.com Lorie Yates : LYates@Stanpac.com It's really sad but there is no customer service here! Please please please..I don't want to see anyone else go through what they put us through..I hope anyone who reads this and was thinking of buying from them BUYER BEWARE
I bought a brand new Standard Pacific home in March 2007 for over a million dollars. In May, 2008, I brought to Standard Pacific's attention (with 20+ emails and service requests) that there is exposed, rusted reinforcement rebar all along the foundation footing. The City Inspector said this was not built to City Code. Standard Pacific said they would have a Structural Engineer from the company that designed the foundation slab come to my home to assess the problem. Instead of a Structural Engineer a Field Superintendant from SunCoast Post-tension looked at it - with no comments. I then...
We bought a brand new over million dollar home from Standard Pacific. We found out that is was NOT built to City Code - it has exposed and rusted reinforcement rebar all along the foundation footing. By City Code this steel needs to be at least 3 inches in the concrete. They will not address or assess this construction defect properly. Their "fix" is to put "rust-o-leum" on it.
Recently Discussed Complaints
Consumer Tips & Tricks
Worst rating
Subjects of Wide Speculation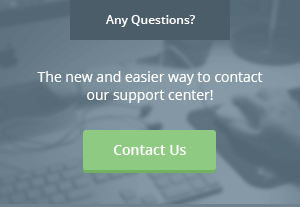 Latest News & Stories
Stay Away
Latest Questions
Latest Groups
Today's Mess-Up Photo