ResCare Complaints & Reviews
Sort by: Date | Popularity
On March 16, 2015, a auditor from Medicad or Medicare pulled mine and my clients file. The auditor stated I had a un-accredited diploma and could not work. They stated to Rescare that they could be charged with fraud and could be liable to pay the state back everything I earned. When first hired, my diploma and all other records and such were good and shown to the auditor. He then told Rescare it goes through a "new" system now. So my supervisor told me I could no longer work with my client til I receive a GED or another high school diploma. I get no pay or have I had little contact with them...
I left the company after my supervisor questioned staff about where all the bread had gone (cheap white bread at that, in a group home for girls with eating disorders, and one pregnant), without first checking the menu to see they had asked us to serve the clients sandwiches the day before and french toast two days prior and had served it to the clients as directed. I kindly and respectfully spoke up to explain this, another employee supported my explanation, and the supervisor continued with a personal attack against me. I worked one more shift and then submitted my letter of resignation to...
I started to work for ResCare in Rock Hill SC in September of 2011. I worked there up until May 10 2012. I transferred over to the Marietta OH facility on May 18 2012. Today of June 8 2012 I was supposed to get a pay check. They told me that they didn't have a check for me and tried to blame my former Superviser for me not having a check when it was there responsiblity to pay me for the hours I have worked.
I worked for EduCare, a subsidiary of ResCare, for almost 2 years. After a violent incident with one of the consumers I decided to work on oncall status, March 2006. At that time I called the place that was garnishing my wages to see how much I still owed. I was informed that NOTHING had been paid. My checks had been garnished since October 2005! Also 1 of my last paychecks and last 2 millage checks were lost. When I brought this to the attention of the HR director he said he would handle it. After MANY months of having to go up to the office and inquiring about my money I received my checks in...
Recently Discussed Complaints
Consumer Tips & Tricks
Worst rating
Subjects of Wide Speculation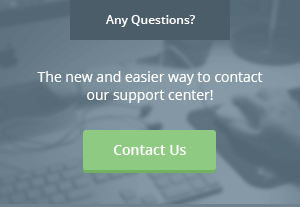 Latest News & Stories
Stay Away
Latest Questions
Latest Groups
Today's Mess-Up Photo