Olshan Foundation Repair Complaints & Reviews
Sort by: Date | Popularity
This is the most impersonal company and process I have ever experienced. When you call they send out a "certified technician." Certified in what who knows. They draw up a plan to repair your home, schedule a date and take your money. That is the last time you see the nice man with the olshan name on his uniform. When the big day finally arrives an unmarked truck full of non english speaking illegal day laborers arrive. There is an semi-english speaking "supervisor" to answer your questions in broken english. They dig holes and lift the home, and in the process manage to cause numerous crack...
4 years ago we paid Olshan Foundation Repair to fix our foundation.After 3 attempts, our foundation & house is worse than ever.We contacted David with Olshan from Tulsa, Ok. to ask for a refund.Olshan replied with a proposal for another fee of $500 to come back for a 4th attempted repair.We promptly declined & haven't heard from them since.This comment is for future foundation repair customers looking for a reputable company.Stay away from Olshan unless you like to give money away & receive a broken house in the process.Good luck. Brad Dennis
Olshan Foundation installed numerous piers under our home's foundation. Recently (three weeks ago), one of these piers failed, dropping the front gable of our brick home more than an inch. The result is shattered brick & mortar, carcks in drywall, separations in interior trim and sticking doors. We've called and called and pleaded for help, and have been told that it will take THREE MONTHS to get someone out just to look at the problem. The damage has occurred in three weeks, and by the time Olshan sends someone out just to look at their flawed "warrantied" work, we will have repair...
We own an antebellum home, Ash Point Plantation, built in 1880, located in northeast Louisiana near Shreveport. The home is on the National Historical Register and historical information is on file in the Bossier City Historical Library. My husband grew up here and the family sold the home in the 1970's. Upon his retirement we purchased the home in 1999 and began some renovations. Two years after completing the updates a storm blew down a 100 year old water oak which fell on the front of the home. Being built on pier and beam the home's foundation was shifted and it became...
I am writing this here because I wrote Ol'Shan's marketing department a letter a few months ago about how sick and tired WE (me and my family) are of seeing and hearing the exact same commercial either on TV or on Radio day after day, year after year here in Texas. I don't know if the same commercials are played in other states where the company has other offices. The commercials have not changed in at least the last five years using the GREAT Nolan Ryan. Everytime the commercial comes on either TV or radio, either I change channel or turn it off, unless my wife or son beat me...
Misrepresentation of service and in advertisement of same. I called Olshan for foundation repair based on what I could find about reputation, Better Business Bureau standing. After initial repair and the issuance of a lifetime warranty for same I am experiencing even more foundation problems which were supposed to be fixed. Representative says not covered. Considerable damage done to property in the process of repair. My phone number is 816-765-3433. My tongue is paralyzed due to throat cancer surgery but this is the number of my personal representative, Jeanette Wheeling.
While Olshan was working in our house a large sum of money was stolen. The police got good fingerprints, and the prime suspect (an Olshan employee) skipped town. Olshan customer service refused to return calls and was extremely unpleasant once contacted. They will not discuss making restitution. Do NOT allow an Olshan employee into your house! Olshan will not be held accountable for their employee's actions, and apparently hire people with false names & records.
Recently Discussed Complaints
Consumer Tips & Tricks
Worst rating
Subjects of Wide Speculation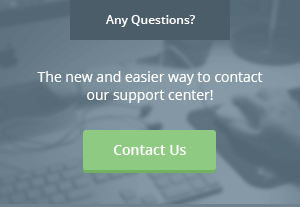 Latest News & Stories
Stay Away
Latest Questions
Latest Groups
Today's Mess-Up Photo