Free shipping.com Complaints & Reviews
Sort by: Date | Popularity
I signed up for free shipping.com 19 months ago, submitted all the receipts which was very time consuming forgot about it until I just saw a $12.97 bill on my credit card. I never received a penny. I just cancelled the service and spoke to a rep., she stated it shows I submitted the receipts but doesn't know why I never got reimbursed. Of course could not give me the answer and had to leave a message for a supervisor. This is such a rip off DO NOT use FREESHIPPING.COM you will end up losing money!
I want the $12.97 charge to my Visa Credit Card stopped and all back charges credited to my Visa totalling $168.61. The free shipping link when ordering flowers was deceiving. My order was a one time special gift to a relative turning 85 years old. This has been going on for 13 months until I called 866-326-0584. I've had no need to order ProFlowers since May 12, 2011. I definitely will be reporting this deception to the Better Business Bureau. Call me at 314-660-0576. Apparently I've a membership #9387807. A confirmation #21618910 was given me by operator. Mildred Baker
I was charged for this for 3 years before we noticed this on our credit card, incredible as it may seem I just didn't notice I called their number 18663260574 and spoke to someone who seemed shocked that someone wouldn't want this service, after complaining about the lack of notice of these charges they said they could credit me for 12 months- better than nothing but still $242 short of what I paid them. This is a scam!
Read everything very carefully! You get $50/year in bonus rebates, but that is only $12.50/qtr. They bill you triple that in same amnt of time!!! The "deals" you egtw ith their "partners" aren't any better than what you get normally. PRO flowers should stop being linked to them, it is very deceiving and I will stop getting my flowers from them!
Just noticed same $83.88 charged to my credit card and all i did was VISIT their website...I definitely did NOT fill anything out so how scary is that! Google: CMG Free Shipping to see numerous complaints about same company affiliated with many others doing same thing! Found following article from 2006 about all same companies involved: http://www.comparerewards.com/archives/002057.html EVERYONE needs to call them at: 800-869-5597 and email them at: customercare@freeshipping.com Demand that they not only refund the FULL amount of $83.88 and NOT pro-rated amount of $81.58 by having a...
Recently Discussed Complaints
Consumer Tips & Tricks
Worst rating
Subjects of Wide Speculation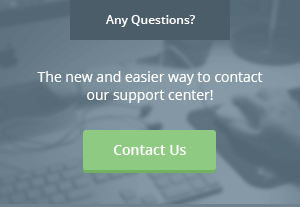 Latest News & Stories
Stay Away
Latest Questions
Latest Groups
Today's Mess-Up Photo