Air New Zealand Complaints & Reviews
Sort by: Date | Popularity
I find it unfair and stupid that comming off a international flight to a demostic flight I have to pay $60 for my carry on backpack because I have duty free. Whats the point in duty free when u have to pay $60to chek in ur 1.5 kg carry on back pack. I understand that there are rules that need to be folowed for safy reasons, but at some point you have to understand where the traveler is comming from.. It seems like yous are just doing anything yous can to make money of kiwis in a situation like this. I was using air new zealand for convince but I shall not do so ever again and yes I will be telling people about this horrible experiance I have had here at the auckland demostic terminal
I recently flew to Brisbane on Air NZ. I chose a 3 segment journey there (Chicago to San Fran to Auckland to Brisbane) and a 3 segment journey back (Sydney to Auckland to Los Angeles to Chicago). The only reason I flew Air NZ is because they are a part of the Star Alliance and I am trying to stay loyal to build status with them. FYI-Flying Qantas would have been quicker and cheaper. Upon my return, I noticed that United had not given me credit for 2 segments on my return leg (Sydney to Auckland to Los Angeles). I submitted a mileage adjustment with United and they sent me a letter stating that...
I had the misfortune of booking two flights with Air New Zealand from London to LA. The cost was £1400, however, the following week they were £1000. Air New Zealand refused to do anything for me and told me in no uncertain terms that it was 'tough'! Disgraceful service and I will not be using Air New Zealand again! Hang your heads in shame!
air new zealand premium economy rip off, you pay twice the price for very little more than you get in economy, after my complaint i was told my seat in premium economy from lax to Auckland was one/ half inch wider than a economy seat, i have been making this flight for more than 20 years with Qantas, what a big mistake that change was to try air new zealand, fair warning to all air new zealand is a full blown rip off you think you are getting something better because you paid for not so with air new zealand
I am a new zealand passport holder and wish to complian about the delays and food regarding flying with air new zealand. 1. my fligt on the 8th Septwas originally for 4pm from auckland airport but was delayed till 8pm which made the arrival time 10pm . In total my time sitting at the airport was 7 hours as i arrived 3 hrs prior as requested by your airline this is unacceptable . 2. Dinner vouchers and phone cards were only issued if you physically went to the customer service counter and asked for them and if you did not go you got nothing. 3. The food served was disgusting and what you would of...
Planned holiday in New Zealand from Australia. Booked flight from Christchurch to Queenstown and return with Air New Zealand early 2010. Earthquake hits Christchurch a few days ago. The kids are afraid to go to Christchurch. Jetstar were great and allowed us to cancel the flights from Australia with a full refund. In fact that was the policy about the earthquake they published on their website. We phoned Air New Zealand and asked if they would do the same thing and they refused outright saying that we paid 8 service fees (Two adults and two kids on a return flight) of $15 we could defer the...
I have flown Air New Zealand multiple times in the past year, in fact, I've just earned Silver status and am quickly on my way to gold status with this airline. You would think the problems regarding the true, factual experiences of a more valued customer would be heeded, but this is not the case. Without whining about the details, a brief summary of the factual events are below. I am happy to discuss in greater detail, and am willing to provide details to journalists who need evidence to write articles about either Air New Zealand, or its Premium Economy class of service. 1) Tried to...
Recently Discussed Complaints
Consumer Tips & Tricks
Worst rating
Subjects of Wide Speculation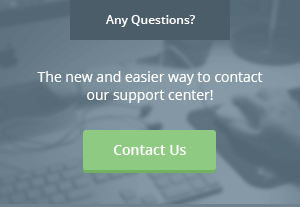 Latest News & Stories
Stay Away
Latest Questions
Latest Groups
Today's Mess-Up Photo