Share with Others
Recently Discussed Complaints
Consumer Tips & Tricks
Latest News & Stories
Latest Questions
YellowPages.com, McKinney, Texas Complaints & Reviews - Horrible to cancel!!!!!!

YellowPages.com Contacts & Informations

YellowPages.com

Horrible to cancel!!!!!!

Complaint Rating:

Had 1 year contract. Sales rep called to see if I wanted to renew contract on expiration. Told her no. She wanted to give me statistics and other stuff. I had to go and said call me or email me tomorrow to get her off the phone. Did not say I would renew and wanted to cancel. She called everyday will sales info. etc. On original call wanted affirmative to stay, now says she never got a negative I wanted to cancel... "Why would I keep calling if you had asked to cancel?" SCAM...

Comments
United States
Unauthorized Charges





Comments

Sort by: Date | Rating

I can't tell you how much I regret doing business with these people. They have not lived up to whats in the contact and refuse to call me back or answer my phone calls until of course I canceled my credit card. Then the phone calls start coming in. They will not let me out of this contract but have not done whats in the contract. I refuse to pay the remaining balance for something I did not get. It makes me sick when I think about it and I cant seem to resolve the issue. THIS IS THE WORST BUSINESS DECISION I EVER MADE. BEWARE

For Lynnerd- As with all business transactions, did you obtain a receipt of your cancellation? Sounds like you did not bother.

If you returned a pair of jeans to the store, do you not get a receipt? Why should this cancellation be different?

Yellow Pages contracts are typically PERPETUAL contracts unless you advise them to stop before the next edition or update. Like your water and power service.

Also, most yellowpages.com contracts are for a year or longer and there is NO cancellation period once you sign.

Your statement "said call me or email me tomorrow to get her off the phone" is quite clear for her to expect that you had changed your mind."

Not a scam. Just you leading on the sales rep.

Now there might be a possible resolution but I doubt you would invest the money with a media consultant/claim advocate to get it resolved.

Hope it gets resolved.

Mark, your protest of the bill will do nothing but hammer your credit for years to come.

Stop all this phone calling.

Write letters and more letters (delivery conf or certified) to the appropriate addresses and keep good records. Not the address on the bill, the address on your terms and conditions.

It will take more work getting this past due debt record off your credit than you can imagine, and if it gets resolved, you will now have to retain and store the resolution docs for about 10 years.

Hope it works out.

These people are seriously children. This makes me angry. They KNOW what they're doing when they say yes. Also, like the guy above said, it sounds like you haven't even bothered checking your traffic reports. Mine are great, and I'm in a dinky town. I get plenty of calls, and I KNOW WHO THEY ARE because I bother to read my call tracking reports each month. Oh well, enjoy going out of business. :-)

Calling. emailing or faxing your desire to cancel is not enough. Your contract specifies you need to mail AT&T Yellowpages / yellowpages.com a written cancellation notice. This notice should be received before your "auto-renewal" date. Your sales rep knows this, but most likely will not inform you of this--out of hope your contract will auto-renew and the sales rep will automatically make another commission on you.

To cancel you need to mail your Advertising Rep a letter Canceling Service and Specifying that you do not wish the contract to Renew. Make sure you mail the letter certified with a return receipt. Keep a copy of the letter, and a copy of the receipt.. You will need these as evidence in case your sales rep decides to ignore your notice to cancel.

I am an attorney in New Jersey. I have filed a class action. Would you have a minute when I could contact you?

Thanks!

Paul Perkins
paulperkins@lynchlawyers.com
800.656.9529

I informed my rep that I didn't want to renew in August. the charges continued on my credit card. I hasd contacted their customer service when I was informed that I neede to have my sales rep do a zero dollar contract to cancel the advertisement. 1 month went by and I had stopped authorization with my credit card. My rep magically showed u[p, did the zero dollar contract and they are still charging me. I am forwarding this information to the PA Attorney General

AT&T renewed my Yellow Pages advertising contract without consent.
We have been advertising in the Yellow Pages for decades. A couple of years ago we decided to discontinue advertising. During the past year we informed every AT&T representative who called us that we were no longer interested in advertising.
Today we received a bill for $1, 140 ($95/month) which will be due in a couple of weeks. I called AT&T to inform them of the mistake. The representative "Brian" told me that when the monthly amount dips below $100, the representatives do not call anymore. Instead the old contract is renewed automatically. To cancel I would have to send a registered letter to a special address.
I explained that I knew nothing about this automatic renewal policy.
Brian then told me that as a courtesy he would cut the monthly charge to $47.50. He warned me that this would be a one-time offer.
My position is that I received a product that I did not want. I feel that I should not pay anything for it. A contract requires two informed and willing parties. I was not informed and I certainly was not willing.

We sold our business and the new owners didn't want to advertise via yellowpages.com and told them they wanted to cancel the service but were told the previous owners (me and my husband) had to cancel. After several phone calls the service has still not been canceled and charges keep adding up. Yellowpages.com reps don't return phone calls and make no attempt to pull down the ad. It all seems to work for them!

YP Advertising is honestly the worst business experience I ever had. I never complain or write reviews but they got me so upset, that I've had to. I've been with them for about 7 years. Everything was fine till I've moved to different industry and decided to close my business. I've called them to cancel explaining that I'm closing my business. First they said it will be no problem will just not renew contract. I've called them after that to make sure it's cancelled. Now they saying that they can't guarantee it will be canceled, unless I write them certified letter, then call them to make sure they got it, and MAYBE then it will be canceled. Spoke to 2 representatives they both were rude and couldn't even get their supervisors or managers to talk to me. "they all busy" That's what they said.
They are just bunch of lairs.
I've had online advertising with Yellow Pages before and I was amazed how much they lie. When I called to cancel that, customer rep said to me "are you sure you want to cancel? Looks like your add had 1400 clicks last month."
Do you really think that we, customers just plain stupid??? I use Google Analytic on my website and can track all sources of my traffic. So that month it was actually 3 (THREE), only 3 clicks!!! Well maybe he meant impressions? I asked him that and he said "no, people clicked on your add 1400 times last month."
So customers BEWARE!!! Stay away from YP if you have a chance.

I have had the same problems with YP. My 90 licks per month was on for the first week. Then never again and still I was charged $350.00. I called for over a month to cancel. They said "disconnect my phone and web page" ... ok then the sales people did not answer there phone. Even customer service could not reach any sales or managers.
So this is what I doing . I called customer service and asked for the cancellation manager address. I told them the sales person did not have it and I had to get it from customer service.

Yellow Pages
777 North 4th St.
Sterling, CO 80751
Attn. Cancellation Manager

Send a cancellation of contract letter stating; moving, out of business, or some other valid reason. Sent it certified make them sign for it.
Hope this helps www.seasidect.com

this service SUCKS! got talked into signing up with them andI have recieved no calls not one from YP. I ask every new client where they found me and after one year not one to this day has told me YP. I am the owner and only tech so I am not missing any data. YP sends me their stupid graphs about hits clicks and bla bla bla but when I ask no one uses YP dont use dont bother. Also cant get hold of anyone and cant cancel on the web so I am going to have my attorney deal with these asshats.



Videos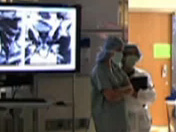 Latest Groups
Today's Mess-Up Photo