www.imlive.com Complaints & Reviews - ripoff

www.imlive.com Contacts & Informations

www.imlive.com

ripoff

Complaint Rating:

Contact information:
www.imlive.com


United States




Imlive takes 70% of the money earned by the models and blames the models if traffic is slow and they are not making money because it could NOT be the sites fault. IMLIVE.COM is a shameless pimp exploiting women trying to make a living by having them as mobile content on cell phones and other media.

And yes you heard me right 70% goes to the site unless the model does what they refer to as free chat then they only take 65% of the money.

Which is slightly more generous but the stress the model has to go through with members begging to see ass, show tits etc. Does not really warrant the extra 5% IMLIVE generously allots the more out going models. Sad thing is most men think that their money is going to the model and when they find out IMLIVE is greedily pocketing it they are pissed.


The site claims to have the least chargebacks of any site. But as a veteran model I can tell you that is not true. Imlive is stealing from it's models. they claim that the least CB's Charge Backs of any adult website but they CB more than any other site I have seen.

And they do this rapidly. If a member has a show on Monday they can have a full refund by tuesday. I have never seen a financial instituion refund money that fast without any inquires as to the initiation of said charges but on IMLIVE.COM everyone is free to simply call their Credit card issuer and simply ask for their money back. When in fact Imlive knows there is no one to report them to keep them honest so they say it's a CB and pocket the money. Thus making the women of IMLIVE work for free. IMLIVE is so greedy that they have models do what is known as happy hour where a bunch of men get in the room with a webcam model and take turns commanding her to do sexual acts such as penetrate herself or strip etc all for 7 dollars that hour when the least they can make is 2 dollars a minute. When there may be 20 members in happy hour at a time. IMLIVE.COM does not care about their models or their members.

IMLIVE.COM IS A THIEF So if you know anyone that I can have investigate these practices please post it

Comments
United States
Internet Services

More www.imlive.com complaints






Comments

Sort by: Date | Rating

Try BBB.org - The Better Business Bureau. Thanks for the post. I'll be sure to stay away from them.

Cams.com is terrible with chargebacks too.I stopped logging on because my money kept disappearing.
I signed up w/ IM live today and then found this article.
CRAP
I guess i'll just have to see how it goes.

I too work at imlive.com and have experienced these chargebacks among other things that I have to put up with on this site. When I complained about my last chargeback on our model forums my post was promptly deleted. And guess what? Directly after a chargeback showed up on my freekin earnings and it wasn't even from this payperiod! In fact I don't recall EVER having this guest in private chat. I have another chargeback incident that really blew my mind last pay period. There was a guest/member who entered my text chat. He said he was a host too, and wanted me to check out his profile etc so I did. Later he wanted to do a private show as well. I figured hey, if he wants to pay for a show hen cool. At least I know that as a fellow host he wont do a chargeback right? WRONG! A week later he did a chargeback on me and several other models. When I checked the our forums I noticed other models complaining about this particular guy who did a chargeback. I contacted customer service to report this host, and they sent me an email stating that they was looking into the matter and taking it serious. LIES! Today I logged on to the members side to check and see if his profile had been removed yet, and not only had he not been removed from the site for committing fraud but he was back online working in video chat! I reported this all to imlive and they simply do not give a F**k . They treat you like crap, ignore your concerns, take 65 to 70% of your cash, and are probably laughing at us while belittling us. All they are, are modern day cyber pimps.

Im live did the same thing to me and they kicked me out because i said i was going to sue them and the best act to take is to get a lawyer who has delt with this before and sue them not only for the money the stole but for the time u wasted on there site teasing perves if u want to get a petition on imlive i will sign it and so will 1000 of other girl to get that site shut down or to pay us at least 5000 what they made of a girl in just a few months

I also work at imlive as a model, I do fairly well, and luckily have never had really big CBs like some of the models. This pp there was a host with over $400 in cbs, however my biggest complaint about the site is that I have had a serious stalker for about 6ms now, comes in my fvc saying im a crack whore, that i have given up my kids, that i should abort if i ever get prego again, that i do things to my father, that i kill kids, etc etc, i have sent pscreen after pscreen to customer service, and yet they do nothing. I mean they block him/her, but its a free member, so they just create a new account. And the last time it happend, I got back, we have blocked this member, but please note that ImLive does not block members IP addresses. I just dont get how we cant do certain things on the site, like talking about killing, or insest, etc, yet MEMBERS are able too, and nothing happens. I also know that this person is another host here, as they accidently logged in one day, under there acct name, so i searched the site to see what i would find. Now heres how I know for sure, its a host, when this all started, it was 2ppl every night that came in talking shit, saying the same things over and over again, then about 3ms ago, it became just one person. The name they used (acct name) is in girl on girl category.. I told this to cs, but they say they have no proof.. But for now, I deal with it, and hope that someday it will get better.

Blocking a members IP will not stop that member from visiting your page unless they have a 'Static IP' address. Most likely they have a 'Dynamic IP' which means it will change whenever they reset their router. IM would need to block the ISP/host for you to be free of this stalker.

My experience is very very bad .. For many years, working as a internet marketing I haven´t been met with this kind behavior. They owe me more than $ 3000 .. Can not somebody help me? I would certainly reward .. They don´t respond on any email.. Please help

They don´t want send me my earnings and I do not understand why. Not sure what is the best control authority for such fraud but maybe you know..thanks for help.

With me they didn't chargeback, they entered my freechat and started to be disrespectful and threatening. They said they want to give me a 100 USD fine because allegedly I behaved disrespectfully to them. So I resigned, which I suggest you girls do as well. They are nothing without the models, right? They should learn to respect us. This doesn't stop here, if I don't get my money from them, I press for legal charges.

As a customer I have just found that a model friend of mine has been paid $1.50 for happy hour. She had at least 20 guys in her room at all times so a conservative estimate of what she earned is $30+. but would have been 3 or 4 times that. She is furious and ready to leave as they took charge backs on her account last month as well. She can barely afford to eat let alone pay rent and has to walk miles to college as cant afford bus fare.

IMLIVE sucks. They even charge you for the entire sessions if you decide not to continue with the modal.



Videos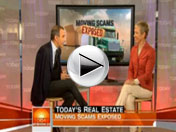 Latest Groups
Today's Mess-Up Photo