Valore Books Complaints & Reviews - fraud

Valore Books Contacts & Informations

Valore Books

fraud

Complaint Rating:

I shipped books to them and received an email back that the most expensive book I had sent them was an instructors book(it wasn't I have the my original purchase invoice) and that they had recycled it.

Comments
United States
Books

More Valore Books complaints






Comments

Sort by: Date | Rating

Hello,

I am sorry to hear that you are disappointed in Valore's buyback program.

Can you please respond to this message or email us with your order # to sellers@valorebooks.com to have a supervisor look further into this issue?

Best Regards,

The team at ValoreBooks.com

I have had the same problem. I sent in one text book and they shredded it saying there was highlighting which there was NOT! Also, at the same time I sent in another book and they claimed it was lost in the mail then changed their story to it was a teachers edition which it WAS NOT! I am attempting to begin a lawsuit to shed some light on these frauds.

please avoid -- valore books- this was my first time use them and it will be the last. the book i received was in terrible condition but was advertised as "like new". they have refused to refund my money. i will be sure to tell all my classmates and my college administration not to recommend this website to anyone.

Vallore Books, is the most difficult site to get through.Somehow even in their business hours, they have a recorded message saying "you have reached valore books after business hours"? Are you kidding me its a thursdat morning, 9:29 am EST.

Wonder whats happening??

I had a major problem with Valore as well.

I paid the fee to rent the book I had a bit longer and sent it back in the middle of January. The return slip wouldn't pull up from their site, their "customer service" was completely useless and so in the interest of getting it off of my plate, I decided to ship the book via UPS. The book was sent back to me from UPS weeks later and after the return deadline. It should also be mentioned that I had never received an email referencing when the book was due initially or when it was due after I made the rental extension. I did however, get the final email telling me that I was being charged for the full price of the book. When the book was finally shipped back to me from UPS, I called Valore and was told that I had to send documentation that I had shipped it via UPS by a certain date. I explained to them that I had thrown away the UPS box and shipped it from a UPS store, and therefore couldn't find my tracking number to get documentation. Not only wouldn't they agree to take the book back and return my money, the two people that I spoke with were extremely rude about it. I figured that if they were going to screw me they'd at least do it with a smile, but it didn't sound as if these two people had a pleasant bone in their respective bodies.

You would think that a fledgling company trying to build brand loyalty would be able to see the forrest for the trees. I am in my second semester of business school with hundreds of other students. The business that I stood to give them over the next two to three years myself and through recommendations would have far exceeded the $150 that they pried from me for the aforementioned book. As it stands, I will never use this site again and will recommend to everyone I come across to steer clear as well.

Just received an email from Valore Books stating that the box I sent arrived opened, but the book was missing. I don't believe that this is true - why would someone open the box take the book and put the invoice - used to contact me- back in a box...why would the post office deliver an opened box? I sealed the box tightly and so I don't believe this excuse. Do not use this company. I filed a claim with the Better Business Bureau.

THIS PLACE are scam artist...BEWARE...they did the same thing to me I sent them over $800 dollars in good condition books and they only excepted one which was the cheapest and Im yet to see a check for that...Its not there decision what happens to our books they belong to us not for them to recycle...Im reporting this company

I shipped them three books...none had anything wrong with them...they only accepted one saying the other 2 were in disrepair and I have never received the other two back...after reading the other complaints I am assuming they would claim to have shredded them...I will call the BBB over this because anyone knows they should never, never shred them they are not theirs to shred...they did not pay for them so they do not own them and I never gave them my permission as the owner to do anything with them but send them back. This is theft at the very least.

I am also the victim of the valorebook scams .Today I received the email from them that the book i returned was not accepted because of condition .Of course that was a lie, the book I returned was in excellent shape I hardly used that book .The irony here is book was about fraud and fraud examination.I am going to fight for my money already called my credit card and will try to stop payment.I hope somebody will read this and will not make same stupid mistake as I did.

I had a similar problem this week. I retruned two books, one which was never even used. I received an email saying it was not accepted as a return because of marking or damage. Totally false!! Books were as rented. This is a scam and this company has done this numerous times to numerous people.
I haver rented books for years with no problems. Be careful if renting from there.

I notice that the last comment was posted less than 24 hours ago! The Valore website makes a lot of "Extra Mile Guarantee" promises but clearly they do not deliver.
They acknowledged receipt of my book and payment pending 7 days ago. They "guarantee" payment in 1-2 business days. I recognize that it is the holidays, but since they were open to accept my book on Christmas Eve, and their website states they are closed only on federal holidays, I expected payment this past week, only to be disappointed.
Customers also have to dig to find a valid customer service email address.

Stay far, far away from Valore. The web is loaded with complaints about them.

Returned a rental book before due date. Valore indicated they received but refused. They did not send me a notice nor did they indicate there was a problem with the book, they charged me for 30.00 more then what the price of the book was if I had purchased it. I returned the book before due date but was charged 92.16 for a book new would be no more than 63.13. I contacted Valore, the representative had no idea why it was refused. The book was not rented through Valore, it was rented through College Books direct.com. It is clear that there is some major fraud going on with Valore. They did not send the book back and they clearly are scam artists. Even the representative suggested I contact my credit card company to dispute the charge. They need to be put out of business. College Book Direct needs to also be indicated a perpetrator in this scam

This website/company is a scam and that is how they make their money. I am surprised no one as been able to close them down yet. If you read this before ordering/selling a book to/from them, DON'T DO IT! I have been screwed by them twice, and they dodge all communication regarding complaints. They need to be sued or fined or something...



Videos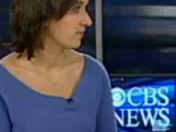 Latest Groups
Today's Mess-Up Photo