Share with Others
Recently Discussed Complaints
Consumer Tips & Tricks
Latest News & Stories
Latest Questions
United States Postal Service, Santa Ana, California Complaints & Reviews - Not getting my mail

United States Postal Service Contacts & Informations

United States Postal Service

Not getting my mail

Complaint Rating:

I am residing at 3401 s main street with my wife millicent l. Brodie - knight. My son dr. Mark knight and his wife were also occupants of that home and they have moved. We have put in three change of address forms on different occasions and the problem is the postman and the system. Some one had placed a card in the mailbox saying that unit is " vacant ", and the place is never vacant. I removed it. , and it was put back. I left a note in the box with names of the occupantts, and that vanished and the "vacant card " put back in the box. Now i am not getting any mail at all, and my son's mail is no coming back to this address and i am not getting any of my mail. My bank has put a hold on one of my accounts because my checks and debit cards were returned to them. I am also losing business because orders coming to me and payments are not getting to me. The post man or the post office does not determine where i live and has s responsibility to deliver mail to an address. This has been going on from april of this year until now. I have spoken to the carrier, the supervisor, the clerks in the post office, and there is no change in the situation.
I am now putting this in the hands of an attorney. Please have this matter cleared up at once, is all i am asking.

Thanks.
Willis j knight.

Comments
United States
Condo and Home Owners Associations





Comments

Sort by: Date | Rating

I have contacted the Internal Revenue service over 6 times since July 20'th when I received a letter from them 1 week prior stating that my Government Stipend Check has been issued, and should be at my house within the week. Upon calling them the first time They said that the check had been sent out two weeks prior to me calling, and that I "Should have it by now." They continued to tell me they would do a 6 WEEK investigation to see if it had been cashed, and if it had / hadn't they would resend it. Well, From August to September I never got it. So on the 3rd of October, I called them again and asked if it had been processed. According to what the service representative told me "The check was mailed on the 20th of August 2008. " and I should have it. but I don't.
Now, normally, I'm NOT the kind of person to complain aboutmail coming up missing, as I'm sure I'd do the same thing. But the post office at De Mont is getting REALLY tacky. I've had packages delivered to my house, and instead of GIVING THEM TO ME - they keep them in the truck, send me a notice saying I wasn't home, and then make ME go get them from the station.
I work at home. I'm here almost 24 hours a day, and I'm ALWAYS at home between the hours of Midnight, and 7PM Every day.
I've had bank statements, 2 Checks for 300$ each, credit card bills, phone bills, and NUMEROUS other parcels come up missing due to the neglegence of this station. Something needs to get done. And the thing that worries me the most is that I get my neighbors mail ALL THE TIME and have to go knock on his door, and hand it to him because the postal service doesn't know how to do it's job right.
But that's not all either. Iv'e called and spoken with managers, I've watched a man get arrested for stealing checks FROM the bellaire area (he was a Postal Service worker.) The manager just told me that there was nothing he could do since he would have to talk to the carrier, and to call at 6 IN THE MORNING.
I'm sorry, I thought I was the customer here. What the hell made him think I'd want to call at 6AM to ask why his employees are taking my money?
Then, as if it wasn't bad enough. HE CONFIRMED that it DID reach the station and he "Has no idea why it didn't get to my house." I know why...someone TOOK the damn thing, or put it in the wrong box.

It's not fair to anyone to have to put up with this kind of neglegence. Either they can do their job, or they need to find better freaking people. It's a GOVERNMENT CHECK - WHY WOULD YOU STEAL A GOVERNMENT CHECK ????? Are these people retarded? Do they just lose stuff on purpose, accident, or steal it. Someone needs to find out what's going on at this station seriously.
You'll have to excuse that last statement, but I'm a quite bit pissed off that I'm close to losing my HOUSE because these people insist on "misplacing" my checks.
Please do something about this station. The ONE job in the world you shouldn't just..."skip out" on is postal service. It's not hard to read a damn envelope.
Anyways, I'm done ranting. just please do something about this station, and it's employees before this check comes again in 6 weeks and they steal it again.
Thanks, and sorry for exploding, I'm just really mad that I may be losing my house because of the people that are supposed to deliver things from around the world, not take or misplace them.
Sincerely,
Greg Johnson

I've had my mailbox vandalized & my money orders to pay my bills stolen. The mailbox is broken, dented, mail signal gone. Who do I report it to? What do I do?? I know its the kids next door..

i sign up to have my mail change starting nov. 24, 2008
but no mail to my new address is 945 stevenson st
why

my name is rachel mae young allen i noitce their are alot people with my frist name middle an last name what do, i do, in case like this . once live in waco tx . at 909 duty street, 126 kennedy cir, 211 lylindon cir. and austin tx 1601 e anderdon ln. the i move to ga 1101 s jefferson st. an i now live at 519 holloway st albany ga . iam just trying to locate my mail because it;s so many pupil with my name

Complaints here are just that, HERE.
I too have issues lately also, so after much failure to find a real USPS complaint area, (there is none) Next best thing, and probably the best.

How to Complain About a Postal Problem
When you have a problem with your mail service, complete a Consumer Service Card which is available from letter carriers and at post offices. This will help your postmaster respond to your problem. If you wish to telephone a complaint, a postal employee will fill out the card for you.

The Consumer Advocate represents consumers at the top management level in the Postal Service. If your postal problems cannot be solved by your local post office, then write to the Consumer Advocate. His staff stands ready to serve you.

Write to: The Consumer Advocate, U.S. Postal Service, Washington, D.C. 20260-6320. Or phone: 1-202-268-2284.

I have gone through nothing but HELL... with the local post office. I have a sweet dog, who is always inside the house or in the back yard - never anywhere near the mailbox in my front yard. Yet, my envelopes consistently were inked with "Dog Out" across the front. I am still unsure of what "Dog Out" implies. Eventually, after receiving threats written on my envelopes by the postal carriers and letters from the "postmaster" stating (and asking that I sign) that I had to keep my dog inside so that the mail carrier could walk through my back yard (which, she/he had no reason at all to walk though - other then save 35 seconds of walking), I had all my mail forwarded to a family member's house an hour away. When I received a letter to pick my mail up from the post office, I was greeted by the "postmaster" literally pretending to be on the phone with animal control and stating my address loudly as I stepped through the door (I was the only customer there). When I told the "postmaster' that I would not sign any agreements, had filed a police report against the mail carriers who trespassed on my land (I had no trespassing signs up), and wanted all my mail sent to a different address (versus his idea that I would buy and pay for a box at the post office)...he freaked out and threatened to call the police (which, I had to again inform him that I had already spoke with). To this day I do not receive my mail. I have contacted the U.S. postal service numerous times and never heard back. Perhaps, I will just continue to sit and wait for something to be done. Do our taxes not go toward the government jobs? Why should I pay taxes on a service that not only lacks in completing its duty and requirements, but also harasses me?

No one cares at the post office. I'm in a similar boat, but I'm just not receiving my monthly bills/mail (phone, cable, electric, car insurance bill, medicare correspondence, etc.). I am receiving everything else including junk mail, but it's going on the third month with these bills being sent back to the sender and the sender having to call me to find out where I am. My phone company and tv company both call me to let me know my mail is being returned as "undeliverable" but no, they won't call the post office to find out what's going on. I've asked. I have lived here since March and had no problems at all until August/September when I was informed my bills were being sent back to the sender. Why am I still getting junk mail, birthday cards, etc, but just my monthly bills (and who knows what other important correspondence) are being sent back? I have called my local city post office four times now, the county post office twice (I just called them again and left a message with the Postmaster), and I've even filled out the "missing or stolen mail" complaint online with the USPS. That was over a month ago and I haven't heard a word back. Again, I'm on my third month of my bills being sent back to sender, I haven't moved (which these companies keep asking me when they get the bills back), nor am I having difficulty it appears receiving other mail. JUST MY BILLS which can really mess a person up credit-wise or can result in utilities being shut off for non payment. I am also disabled which limits my ability to go in person to complain. I had made a slight complaint - I didn't want her to get into trouble and even said that to them - against my letter carrier for proselytizing to my father who was in hospice care with me after I told her on an earlier occasion we were a different religion, but that was back in April or May. Is she messing with me? She's not very nice to me now like she used to be, but hey, she went against my information and cornered my father in his wheelchair anyway. He was upset to tears fearing he was going to he-you-know-where and I had to report it. Now I'm wondering if this is in retaliation. By the way, his mail IS undeliverable now, but the letter carrier knows I'm still here and again, I've reported this issue several times with no results. Not even a call back from someone who tells me they'll get back to me. I'm ready to call a PI and a lawyer to find out what's going on myself if this continues.

I lived in Albuquerque New Mexico for a time. My mail box was at the end of the block with a number of other residents. The mail carrier started stuffing newspaper ads into the box twice a week. They had no address at all. I requested the delivery of this garbage be stopped. I put the newspaper ads (called advos) back into the outgoing mail for the carrier. He stuffed them back into my box. I left a note, I do not want this garbage. He left a nasty note, saying I could not refuse the garbage, that I had to accept it since it wasn't first class. I took the note to the local USPS office. They didn't do anything except put another carrier on the route. The cycle started all over again. Then I moved to a small town south of Albuquerque. Since I received so much garbage in Albuquerque I decided to get a PO box. I filled out a very intrusive application, all kinds of ID required. The postmaster began filling up my PO box with mail from former box renters. Then he would hold my mail saying I needed to get a bigger box (for other people's mail to be delivered to me). So I had filled out an application for a PO box only to be forced to receive other people's mail. I started returning the mail addressed to other people. They began to return my mail to the sender but continued to stuff other people's mail in my box. I complained that I did not receive a couple of checks and legal documents. It continued. They wanted not only to force me to accept other people's mail, but they demanded I empty the box on a daily basis or buy a bigger box. Then I moved to an even smaller town. At this point I receive very little mail because of the trauma USPS carriers cause. So in my new place, I took down the mail box. So the carrier delivers other people's mail between my screen door and my inner door. I tape up the door. The carrier pulls back the tape, stuffs the mail in -- all junk mail by the way -- and tapes the door back. I tried to mail a box at the USPS office today. They wanted to know what was in the box, my ID, and since I had no ID, they demanded to know how I got to the PO box because everyone who drives is required to carry a drivers' license. The childishness and stupidity of all the USPS workers I have ever come into contact with is astounding. It's as if they have a personal stake in forcing you into all kinds of useless bureucratic rules -- but it only goes one way. They can force you to receive whatever junk and garbage they want, but when you try to send a box, they depose you as if you are in a court of law. I cannot WAIT until USPS goes BANKRUPT. All those snotty carriers may miss their pension.

I am having a problem receiving my mail. I live in an apartment complex doing ministry work. A couple months ago my wife sent me a card with $20 in it. I never got it. She sent me an important letter a month ago. I never got it. Another person sent me a gift card to buy stuff for needy children. I never got it. Last week my church sent me a gift card to buy school supplies for needy children. I never got it.
This is not right. I don't trust the U.S.P.S at all. I am not confident my mail will get to me If someone wants to send me something. I don't know what to do. If my wife wants to send me something. I just tell her not to, I may nor get it!!!

2nd time. I am not receiving some of my mail. I live in an apartment complex doing ministry work.
My wife sent me a card with $20 in it. I never got it.
She sent me an important letter. I never got it.
Someone sent me a card to buy food for a needy family. I never got it.
Last week my church sent me a card to buy school supplies. I never got it.

I don't trust the U.S.P.S. I no longer have confidence I will get my mail. That is sad.



Videos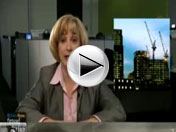 Latest Groups
Today's Mess-Up Photo