The most trusted and popular consumer complaints website
United Consumer Financials/Kirby Complaints & Reviews - Unethical Credit practices

United Consumer Financials/Kirby Contacts & Informations

United Consumer Financials/Kirby

Unethical Credit practices

Complaint Rating:

Contact information:

United Consumer Financials/ Kirby

United States

To avoid the worlds largest skam don't let in the Kirby vacuum cleaner salesman. They say that you will recieve a free carpet cleaning but they will only vacuum. The salesman looks around the house to convince you that he will rob your house if you don't buy his product. He may make a couple hinting gestures or comments about well if you don't buy it... Then if you but the Kirby that is more realistically supposed to be priced at $400 for $1500 then you could be in trouble especially after you agree to 6 months of no interest or payments. Is the interest accumulating during that 6 months? I'll just pay it off. But wait, the United Consumer Financial company will not schedule to have it paid off. They will act like they are scheduling it but the payments never come out. It will be sometime down the road before you realize. Then you will call them and you will tell them you want to pay it off and they will say OK but they will not send a confirmation of a scheduled payment. Then you will find out that they didn't charge the payoff amount again. Like a continuous cycle until you only have a few months left to pay. They will say are you sure you want to pay it off you only have two more payment of $92.00. So you will say OK and six months later you will still be making payments of 92.00. So I told them. I tried to have it paid off in full three times and you wouldn't accept the payment. So I'm am finished with them on principal.

Comments
United States
Vacuum Cleaners





Comments

Sort by: Date | Rating

14th of Dec, 2010 by JMJCica
+1 Votes

I purchased a Kirby vacuum cleaner over a year ago. The payment option I chose was 10 mos., same as cash. Apparently, my payments stopped drafting out of my account last year in December. I was not notified of this change nor was I sent any bills. The first I heard of it was last month in November when they sent me a bill. When I called to inquire about it they had an incorrect Email address, and telephone number. When I set up this SAC plan, I was never told over the phone that my drafts would stop in the middle of my payment balance and that I would be later billed with an additional finance charge and interest. When I called and asked if I can set up the drafts again for the remainder of the payments I was told that the offer expired in May 2010. My issue is: The drafts never should have stopped coming out of my account. I have never had a payment plan with anyone that stopped the drafts without any type of notification. Plus, nothing in my account has changed that would cause the drafts to stop on my end. When I set up this payment plan originally they never told me I would have to call them AGAIN a few mos. later because they would manually stop my drafts. I have had customer service representatives to call me to ask about paying my bill but no one can let me speak to a manager. They gave me an 800 number to call but I have been on hold for over 30 minutes. November 2010 was the first notice I received of a past due status.

14th of Jul, 2011 by guardian1980
+1 Votes

my wife and i bought a kirby and was over charged and shammed out of our 3 day warrantee by IMT enterprises in brunswick, ga. this distributor is a sham and needs to be put out of business. they never gave me my old vacuum back, didn't respond till way after the day warrantee from them and kirby won't claim any part of it since the issue was with the distributor and on top of all this, i wind up paying over $2600 for a vacuum that broke on me the same day after the in-home demonstration. kirby needs to start excepting responsibility and not just try to sell you another vaccum or tell you that "you have to by all replacement parts, nothing was covered and it's a piece of junk!!! the salesman and the distributor were very rude and i still have the e-mails. Kirby and it's distributors have countless negative scores with the BBB, ripoffreport and scam.com. i've contacted my lawyer but it's a tricky case since Kirby goes thru distributors to push off the negativity from a vacuum & cleaning system that is worthless!!!

15th of May, 2014 by Chitownrn
0 Votes

I love my Kirby yeah they tricked their way in and the initial price was over $2500 plus another $1000 for financing but I followed up on the Internet and cancelled next day which was my first question on signing the contract so they came back out and negotiated a cash deal and I got it for $1200 far as the machine being useless learn to use it !!!

26th of Dec, 2014 by Tom's Kirby
0 Votes

This is my 3rd Kirby that I financed through United Consumer and have never had any problems. They debit my checking account every month until it's paid for... As for as the Kirby goes I wouldn't own anything else but a Kirby. With all this said I used to be a Kirby Sales person and know all the tricks they try to use to get you to buy from them. When I want a new Kirby I call the local Kirby Dealer tell them I want one and tell them the price I want to pay, they deliver set it up and the rest is history.

18th of Mar, 2015 by Barbara a. Maison
0 Votes

Don't EVER let anyone in your house to sell you anything! Not the unscrupulous Kirby vacuum cleaner people, not people claiming to sell new windows, NO ONE, unless it's the pizza delivery, whom you were expecting!

Kirby's use unethical and unscrupulous business tactics to sell you their product, and leave you, literally, holding the bag!you the dregs while they take off with your money. The couldn't sell me one if the threw in a built in pool!



Recently Discussed Complaints
Worst rating
Subjects of Wide Speculation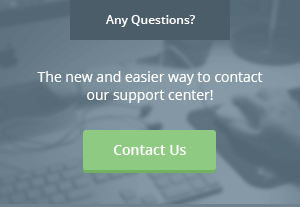 Stay Away
Latest Questions
Latest Groups