Share with Others
Recently Discussed Complaints
Consumer Tips & Tricks
Latest News & Stories
Latest Questions
Union Telecom Usa Complaints & Reviews - Unsolicited phone calls

Union Telecom Contacts & Informations

Union Telecom Usa

Unsolicited phone calls

Complaint Rating:

I got a sales call from a telemarketer for Union Telecom New York City, saying he was offering 2.5c/min on phone calls to India. He sounded of Indian origin as well. His call was at approx. 7.45 on Sunday morning and he woke up my family, especially our baby, who started crying immediately. The baby had already kept us up for most of the night.

I told this telemarketer that I never wanted him to call again, that I was not interested in his product or ever hearing from him again, and that he should take my number off his calling list. He proceeded to once gain tell me about the benefits of his company's product, and at this point I got angry and yelled at him and then cut off the phone. He then calls me back to heckle at me, make fun of me and tells me he'll call back again. Unfortunately, his number was blocked on CallerID.

Comments
United States
Unsolicited Phone Calls

More Union Telecom Usa complaints






Comments

Sort by: Date | Rating

They won't take me off their dang call list either! I am reporting them as a "Do Not Call" violator.

I cancelled the account with them but they are denying to myrefund the deposit. It is a very very very worsssssssssssssssssssssst company that I have ever seen in my life. Be careful with them. The law should prohibit their idiotic company. THey are just deceiving people.

I talk with union telecom co. agent and ask him why they charge me $25.00 insted of $7.97 thats my bill he keep saying no did not charge you $ 25.00 .I fax them my bank statement yesterday 10/05/09 but nobody call me back.they said send us a e-mail when i open custmer complaint page there was not only me but thousends of people have problem with union telecom usa service.i donot know why the governmet not taking any action against this co. is the govt.is sleeping.

These people are nothing but cheaters. I am in the process of canceling my service and come to find out that I can't get my DEPOSIT money of $39.50. I spoke with their Supervisor about this and told him that one of their sales reps lied to me and said "..if you decide to cancel your service, you will get back complete amount on your credit card..."

First of all, that's not true. They tell you what you want to hear so you will sign up with them. Truth is that, you will get a calling card that's worth $39.50.

(this was a month ago)

I called them again toady and the sales rep said all of their supervisors are busy with calls so they can't speak to me. They refused to put me in line to speak with them, and are refusing to give me my money back.

Their Customer Service is HORRIBLE, they lie, cheat, and most importantly they give Indians a bad reputation.

Do yourself a favor and don't sign up for their service.

pls dont give ur credit card detail to anyone on the phone...

This are the most notorious people I have ever delt with. They charge you extra. They don't refund your deposite. A representative of the company is now saying its activation fee and they don't refund. I am not sure why goverment is not taking any action. They have us address and claim to be operating from Maimi. Address is P O Box, Maimi Beach, FL, USA. Please do something and make sure they are funish. Thanks!!!

Your best option is to protest the charges with your credit card company. You will get your money back, and they have experience in dealing with frauds like this. Good luck

I have same expereienec from this company. this agent from pakistan kept calling me to offere lower long distance plan and I was traped gave him my credit card # and deposited so called security deposit of $50. I called to cancel my service and noone is there to answer the call. I cancelled my credit card. and after a year I get this letter from collection agency to pay $ 140. When I try calling union telecome again they said that $ 50 was connection fee which I was never told before and we charged you termination fee. I asked why didn;t u ever sent me bill and how you can charge me termination fee as I was told you pay as you go there is no termination fee for service and this rep jus hans up on me. I am nervous now what to do just to pay to get rid of that or fight. I do not want to spoil my credit. Any one please advise?

I started with uniontell about a yr. ago. Tired OF calls keep dropping ( for them to restart and charge additional new connection charges) I requested to get my refund of $39.99 deposit they received at beginning of service. I was told that they will issue me only calling card ( worth $50) and I insisted on getting either the refund or apply my refund to my last billing. Everyday some one keep calling home and cell to get the payment due authorized and they were all saying we will keep calling until you pay and accept $50 calling card for refund.
Finally I thought some one in senior management may help me so the so called supervisor Arnold Richards came on phone and promised in the email to give me calling card of $50 and the rate will be 5 cents/min to India. I authorized bill payment to get red of them and he sent me the PIN etc for $50 calling card. THE CARD LAST ONLY 1 MINUTE AND NO MORE FUNDS AVAILABLE.

STAY AWAY FROM UNION TELL

I will make sure to expose Union Telecom USA's illegal practices, worldwide so this will never happen to anyone ever again.
Since I established service with them almost 4 years ago, First I gave my checking bank info over the phone to charge a $50 refundable deposit, and nothing more, which turned to be a big mistake.
To my surprise they started deducting the bill out of my checking account without my consent or authorization, they have been using my account without my permission, this is illegal, as far as the law stands, and even though I gave them the benefit of the doubt, calling many times, when I received apologies, and promised to be billed through mail, yet it happened again and again! I finally had a new card for that account. I started getting harassing collection calls for payment before I even get the bill in the Mai!! I was pressured to give my bank account again, to avoid these calls, I refused, and requested to close the account, to be promised again that everything will be to my satisfaction etc;

I continued to have the same problem every month, and I requested to close the acct, many times, I was always promised that the billing improved, and I get some discount as a token of appreciation, till close to the end of September 2010, when the account was suspended! for late payment! as usual before the bill was received!

I demanded to close my acct, and refund me my $50 deposit, after deducting $15.94 to pay for calls made 8/15/2010 through 9/3/2010, that was the end of September! I was told that would be in addition to any calls made during September which according to a bill received today $17.24, which total to $$33.18, so instead of a refund of $16.82, out of my $50 deposit held by you for almost 3 years! I have a bill for $61.09, no mention of deposit!

Apparently they added $9.50 (late fees) the $17.94 for calls from 9/10/2010 through 9/27/2010, while the bill came in the mail today 10/20/2010! no justification it's pathetic! so I figured out they must have added late fees on the prior bill of $15.94, and that's the one pays for calls through 9/3/2010, that was to be deducted from the deposit by the end of September when I closed the account! some how turned to $34.35, no justification!
I ended up with a bill for $61.09 for an actual$34.35 plus unjustifiable late fees! on top of that there is nothing about my $50 refundable deposit! and it doesn't state this is a final transaction! they refused to refund me the $16.82, I really thought of taking legal action, but I have no time for low life scums, I just don't want anyone to fall into their trap.

This company is really a fraud I don't know how come they got my nos ( home and cell ) some one called me the other day and the guy who called me he don't even know English and he was giving me different deals but I ask him how could you get my nos. he said we purchased the nos. from other telemarketers even though if your nos are non directory they will get you some how after going through all these thing finally I refused them to get this service with them what they did they simply start calling on my home phone and start talking to my wife luckily she talk to me about it and I simply say NO to her they are cheaters, fraud and BASTERED.
so please be careful with these people.

Robbers, is the only word that I can say about this people. I do not have idea where I could call and ask for an investigation about this company. But please when they call, don believe nothing, they are a fraud

Union Telecom offers low prices, but it is a total lie, they duplicate calls, and taxes are too high. UNION TELECOM IS A FRAUD

I just accept the service for second time, I made hundred of calls to Cuba, where I'm calling, I'd changed all my debir and credit card numbers, and DONE... I win. They never ask you for your social security or any other info, jst your name and method of payment. That's it, NOW. It's time to get all our money back. Go ahead and ask for an renewal. Cheat on they and they will never cheat on you.



Videos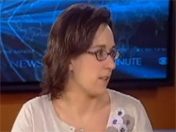 Latest Groups
Today's Mess-Up Photo