Share with Others
Recently Discussed Complaints
Consumer Tips & Tricks
Latest News & Stories
Latest Questions
Town Fair Tire, Enfield, Connecticut Complaints & Reviews - Worst service ever!

Town Fair Tire Contacts & Informations

Town Fair Tire

Worst service ever!

Complaint Rating:

Brought two vehicles in for new tires. On the first vehicle when we went to pick it up the person driving our vehicle came whipping thru the parking lot with no lights on and it was dark. They almost crashed into another vehicle. Then they couldn't figure out how to get the key out of the ignition. We sat there and watched this. Then came the second vehicle. They called to say the car was ready but they could not do the alignment due to a part freezing up so they would have to give me a credit. So I go in and ask if they applied the credit to my credit card account and the response I got was um the person who does credits won't be in until Monday give him a call then. Monday comes I call to get my credit and they tell me that anyone can give a credit. Then he tells me that I can get the part fixed within 30 days and bring my car back so they can do the alignment. I told him please just give me the credit because I will just have my mechanic do the alignment when they fix the part. He then told me that I have to bring the receipt from the other company stating this was done within the 30 days then they would give me the credit. I spoke with several people. It got to the point where when we tried to speak with them they just hung up on us. When someone went down to speak with them they were very rude, loud, and cussing at them. This is the poorest customer service I have encountered in my life. Something needs to be done.

Comments
United States
Car Service Centers





Comments

Sort by: Date | Rating

I was told that the Newington NH store did not have 2 eagle tires in stock but if I ordered them I would have them in three days. I gave them a check and then left the garage. One hour later I got a call saying the tire was discontinued at the warehouse. I said I would be right down to take my $450.00 check back. I was informed that I would have to wait until it was processed at corporate office min 5 days. After the five days I called and was told a check was in the mail. After two weeks I sent a registered letter to the President of Town Fair. I received my check and with no apology from this person who says on the paperwork that he guarantees everything will be done to satisfy the customer. I recommend not doing any ordering beforehand with this company.

Incompetent Bozo's
Brought my car in to have 4 tires put on in Plymouth Ma. I had one brand original new tire on my car due to a previous flat, that I wanted to save. I got the car back without the tech putting the tire in my trunk...this is after they took 1.5hours+ to put the tires on...ok

Next i was told to go to repair bays and the tech would give me my tire, it was dark by now and I went down and asked the tech if the tire he was putting into my trunk was the Eagle RSA I had asked for and he said YES. So, I went home and transfered the tire into my daughters trunk without looking at it because it was dark out. She was going to use it for her car...ok

As I am driving home the car was shaking like crazy so I went back the next day and they told me I was not supposed to go over 55mph for 24 hours to let the lead weights from the balance dry.
I was never told not to go over 55mph when the tires were originally put on...another 1hr to rebalance.

Ok back to getting my daughters car new tires. A month has passed and we go in to get a matching Eagle RSA for her car so there was the one from the trunk and one we ordered. I told them to put both the Eagle RSA'a on the front of the car.

We get the car back with only one Eagle RSA and one other old worn tire on the other side. I am confused and try to figure out what happened.

Well...the worn tire was one of the old tires from when I got my new tires put on so the tech did the ol' quick switch and gave me the old worn out tire and must of kept the new RSA for himself.

So I lost $225 I paid for that tire from my car and then roughly another $50 from ordering the more expensive RSA that I would of never ordered if I did not have what I thought was a good RSA in my daughters trunk.

Granted I have no proof but ***this is what happened***

I will never deal with, or give my business or refer anyone to TFT due to the incompetent bozos that work there.

Brought one of my vehicles to have 4 tires put on in Norwlak, CT.
They were pretty expensive tires and had to be custom ordered.

I purchased the tires through them and they called me two days later that they were in store.
So I made an oppointment to have the tires replaced. They told me to come in at noon and it would take approx 90 minutes.

I came in at noon and followed the procedures the guy told me. (Leave sign behind windshield, and leave keys in the vehicle.)
I left for a while to do some shopping and returned 90 minutes later.
The vehicle was still parked on the spot where I left it but wasn't concerned that much. It was obviously a busy day.
I came back at 2PM and the vehicle was still standing there.
And many people that were after me, were already gone. So I asked the "so called" manager why my vehicle was still parked and
not being worked on.

It was so obvious they made a mistake, yet they came to me with some weird story and that I was waiting in line.
Another customer was even giving them the look, since their explenation didn't make any sense.

It was now 3PM and my vehicle finally came out of the garage. But guess what? They put the wrong tires on!
Not the expensive ones I actually purchased, but some piece of crap ones that were probably laying around there somewhere.

I just lost my cool right there.
They DID appologize this time and it took them only a half hour to fix this problem, but I'm never going to this place ever again.

I hope you will not give your business to them either.

I think there can be problems at the point-of-service level at Town Fair, but what I have found is the remarkable response this company gives to the customer at the headquarters level. I experienced this twice, once several years ago, and today following a call I just made to resolve an issue on a tire warranty.

I had gone Town Fair last week to have my snow tires (bought only last year; used just 4.5 mos.) mounted. They said the bead on one was bad and had to be replaced. They said the warranty didn't cover it and charged me $89 plus tax for a new one. Seethingly unhappy. I didn't ever want to go to Town Fair again.

It just didn't seem right to me. When I called Service this morning. The rep (Rich) looked up my file and resolved the issue immediately. It took all of 3 minutes! There was no tug of war. No, "Sorry, sir, but I can't . . ." Instead it was, "You've got a lifetime warranty on these anyway. We'll make a check for $89 right away . . ."
What service! It's unheard of. As I said, a few years back I had a point-of-service problem that was handled in the same efficient, sincere, customer-friendly way.
Believe me, I'm not exaggerating or easily impressed. Frankly, I'm pretty easy to "tick off"! Town Fair simply has the best service I've received on anything anywhere. You can say the rep. was simply following company policy. I'm sure he was. But it's more than just following a manual. His whole manner and approach was exemplary. You may be exceedingly frustrated at the outlet level. I know. Cool down and give customer service at HQ a try. My hunch is you're likely to be very pleasantly surprised.

I'll kep this short. I went to Town Fair Tire in Raynham Ma and bought 4 new tires for my pickup. When I got my truck, it had no brakes. They broke the rear main brake line and would not take care of it. Had to drive it away with no brakes. I will never go back

Purchased four new tires for my 2012 Toyota highlander on 10-29-13 and got four damaged wheels! They told me that they would order me four new factory oem wheels and then refused to order them! "BEWARE" OF TOWN FAIR TIRE SAUGUS MA. Save yourself alot of trouble and Go somewhere else period...

I think the major problem here is that everybody complaining about it and even the one guy kind of complimenting are failing to assert themselves with these employees. I have never had a problem with TFT and more problems with bigger name companies that of course do not exist around the NE area. If you do not check your vehicle as soon as they drive it out and you again assume responsibility of the keys you are just as liable as the worker. These guys do services to vehicles all day long and change tires all day long and nobody is perfect! Learn a little bit before you walk into a place and you will have no problems.



Videos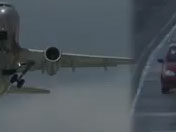 Latest Groups
Today's Mess-Up Photo