Share with Others
Recently Discussed Complaints
Consumer Tips & Tricks
Latest News & Stories
Latest Questions
Tire Works, Henderson, Nevada Complaints & Reviews - Fraud and scam

Tire Works Contacts & Informations

Tire Works

Fraud and scam

Complaint Rating:

My battery needed replacement so I trusted this place to take good care of me since I live in the neighborhood. The manager suggested the best, Ultima battery, supposedly a 5 year battery. I sprung for the $244 battery. Yes, that is right... $244! Five days later the battery was dead in my garage. The tow truck guy told me it was the battery. I called Tireworks and the manager told me that it was the starter. I took the car to the Toyota Dealer and they told me that it was the wrong battery and it was installed wrong, that is why it went dead. I replaced it with another one from the dealer. Tire works refuses to refund my money. Don't trust these guys with anything on your vehicle. I am out the $244 all because I trusted this place. Don't go there... ever or You'll be sorry like I am.

Comments
United States
Cars, Parts & Vehicles

More Tire Works complaints






Comments

Sort by: Date | Rating

I want to sue them. Anyone know of a civil suit or anything against them I an get in on. Tire Works ripped me off too. They flat out lied about me so they could refuse to honor my warranty. Are they going to continue to get away with this?

i know its all over the news that the AG office is seeking to can them. there might just end up being a class action law suit.

They installed my tire wrong and it flew off and i wrecked my car, pregnant, and with my 8 year old in the car.
they "repaired" by damage, but still overcharged the hell out of me for new tires and like 1200 bucks for 2 O2 sensors.

well you guys got them right. i used to work for them an let me tell you what. not a day went by that they weren't scamin the hell outta people. i quit the place cause of all the crap they were pullin. one of my managers wanted me to put a customers tire back on while it was flat so they didnt have to honor the warranty. i told em to f off on wrote on the tire honor warranty. thats when the owners came by to collect the depossit...an they saw it. my god they were pissed. another customer wanted a flat repair on his bmw 745I an he was runnin bridgestone potenza...yah pricy only cause i just said 745i bmw...wrong its only worth 250 at most. well anyways they rammed one of the tools threw his side wall then charged him 450 for the tire not including the balance. heres another one foe you tire work haters. customer wanted their check engine light diagnosed. they couldent figure out what is was so they tore apart her dash an toke a sharpie to her engine light...well fuck gettin a smog check. shes screwed. if their is a class action law suit coming up ill chime in my two cent to help out. it'll be loads of fun watchin the owners cry

I paid a bill by credit card. A year later I see a charge from this company on my credit. I call. I'm told they made a mistake and I owed a balance of $203. Without a word they reported this to my credit and now want $685! I was told sorry for the mistake. But pay the balance in full!!!

These guys were completely rude, not helpful AT ALL, and told me they could not even remove my flat tire from my car...after not even TRYING to do it. They did not offer any solution to the problem and will never get business from me!!

This place is scam central. I can't believe they are still open for business. They threatened one of my best friends because he didn't want to pay for some unneeded repairs. A bunch of bottom of the barrel thugs run this joke of a company.

This place is a JOKE. Do not take your car to these crooks. I worked at the location on Craig and Decatur for one day and quit because i could not stand to see people getting ripped off.

I didn`t even receive a paycheck for my days work. I called the owner of the company after a few days, a woman named roshi or something like that. She flat out denied that i worked for the company and said i had no paper work to prove it..What a crooked bitch. I hope tire works burns in hell.

I took my car in for an alignment, they said there is a six month warranty. I had bought brand new tires before i took my car in for an alignment at Tire Works in Las Vegas, Nevada, specifically the location was at 7070 South Jones Blvd, 89118. After my alignment was done everything seemed fine until the 6 months were up and my car steering wheel started shaking side to side when i drove it, especially on the highway. They told me it was doing this because the alignment ran out?... which made no sense to me, because they admitted to doing the alignment but they still say it is not their fault because the warranty was up. They ruined my three new tires, because half of the tire was scraped off because of the bad alignment job. The manager was really rude, and kept saying it was not their fault, when everywhere else i went, they said that who ever did the alignment did a poor job on it. This company is full of shit and should get shutdown. They are stealing people's money. total rip off.

DO NOT TRUST THEM WITH YOU VEHICLE!
the manager laughed at my face when i said i would sue them.. what kind of place is that?
customer service = bad.

OVERALL: i paid about eighty for the alignment, which ruined the tires i had just bought from another place, brand new tires.
TIRE WORKS IS BULLSHIT!!!

My wife stopped by Tire Works on Craig and Decatur, to replace the right front tire on her Subaru Legacy and they said it would cost $450.00, luckily she called me and I told her to leave. What a bunch of fucking con artists.

Absolutely the worst car repair experience of my life in service as well as cost. Totally got steered into a very expensive transmission rebuild by not getting honest, upfront information regarding the entire vehicle upon inspection and quote on the work needed. It has been in and out of the shop since and still not fixed which has been costing me a fortune just in rental cars and whatever else.

This place needs to be put out of business bad. The whole shebang is incredibly shady all around.



Videos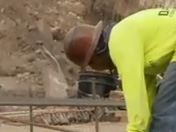 Latest Groups
Today's Mess-Up Photo