Time Warner Cable, Banning, California Complaints & Reviews - Charges for unused service

Time Warner Cable Contacts & Informations

Time Warner Cable

Charges for unused service

Complaint Rating:

Contact information:
Time Warner Cable


Banning

,

California




United States




A Letter to Time Warner Cable (Mailed on 6/24/09)

Dear Sirs,

I am reluctant to write as I don't believe these letters get read or acted upon by your firm. It seems to me that if you have so many consumer complaints that you can't take phone calls, you need to close your doors anyway because you are just doing consumers an injustice staying in business to give so many people reasons to complain while you hide.

I have a home in Banning, California that had your service for years, the whole bundle; phone, Internet, and television. My son moved out of the home in December of 07 and I maintained the service in an unoccupied home for nearly a year. In October of 2008 I called TWC to have services shut off. I was informed that until I could get the equipment returned I would have to pay $20 per month while I was put on "Seasonal Hold". So I continued for another 6 months at $20 per month.

It was a big surprise when I saw a $210 transaction hit my bank account at the end of six months. I called your company's billing department and was basically told, too bad.

It was nearly another month before I could get someone to go to the house that service was in and get the equipment for me to send back to TWC via UPS, and I received anther $134 hit to my bank account. I again called your company and this time spoke with a supervisor. She acknowledged that the equipment had been received just the day before and said she would look into the situation.

I have to say that given that I paid so long for service in an unoccupied house, that she would at least roll the two months back to $20 per month like I paid during the "Seasonal" hold period and let me off the hook in the interest of customer service if not just refund the whole $345.22 outright, but shockingly, no. Even with your company knowing the house has been unoccupied for nearly two years, she called me back the following day determined to get every cent she can, right up to the day the equipment was logged back in. No break, no refund, no consideration at all. I cannot believe that $345 is really more important than any future business your company might have gotten from me.

I can tell you that if this is the way your company treats customers I am surprised you have any.

You will never have me as a customer again. Additionally, if I can persuade anyone else to heed my warning to avoid abuse by Time Warner, I will do so.

I will be copying this letter to the PUC, and every editorial department of every publication I can locate in 14 days if I have not heard back from you, which I already assume I will not.

PGH

Comments
United States
Satellite & Cable TV





Comments

Sort by: Date | Rating

You MUST deal with TimeWarner in writing. Do NOT rely on phone calls or email.
Yes, on paper, sent via USPS, UPS, FedEx, or your favorite flavor.

You MUST deal with TimeWarner in WRITING.

If TimeWarner were a person it would best be described as a pathological liar: They will say one thing and do whatever is most convenient for them.

Follow EACH phone conversation with a snail-mail summary of your conversation to the place you send your bills. Include your name, address, and account number.

I have made a hobby out of rescuing people from TimeWarner. They screwed me out of $1000 so I plan to cost them orders of magnitude more in customer loss.

Send ALL letters to "the office of the president" for your territory.

If you continue to be defrauded by TWC file a FORMAL complaint with the "Public Utilities Commission"

...

remember you CAN also sue them in small claims court. In most jurisdictions the filing fee is about $60. WHEN you win your case you will recoup this investment.


I recovered most of my money from TWC and you can too. I have since upgraded to FIOS. I hope it is available in your area. :)

If you don't want frustration and problems, DO NOT uses Time Warner Services! I was a Time Warner customer, they have a good price at the begging, and then they will raise their price pretty high. And the most problem is the Time Warner Phone, it frequently goes dead. My husband works from home, he needs internet connection for work, and he needs to attend phone conferences often. So you can imagine how frustrated he was. Finally we decided to change service, to save money and save problems. I called Time Warner, and the person who answer the call gave me their office address, ask me to turn in the equipment, she told us: the services are terminated.
Surprisingly, Time Warner still send bills to us every month after months we stopped service . We called, and called, proved to them that when we called, who we talked, what we were told, and the receipts for the returning TV receivers. But they still send us bills anyway. Time Warner's arguments were "they didn't "send a person" to terminate the service". Then why don't you? They never plan to send anybody because it is different department. And that department that take care the cancelation knew they already canceled the services, the receivers had already returned. May be that is Time Warner's strategy, so they can harass people to get paid.



Videos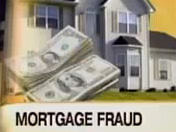 Latest Groups
Today's Mess-Up Photo