The Mortgage Relief Law Center, Las Vegas, Nevada Complaints & Reviews - Failure to do any work and now won't respond to me now that I want my money back.

The Mortgage Relief Law Center Contacts & Informations

The Mortgage Relief Law Center

Failure to do any work and now won't respond to me now that I want my money back.

Complaint Rating:

Contact information:
The Mortgage Relief Law Center


800 N. Rainbow Blvd Ste 100




Las Vegas

,

Nevada




United States


Phone:

702-948-7630


tmrlc.com


I retained them in May to assist me in getting my interest rate on my mortgage reduced, something I had tried to do myself through my mortgage company. I had to pay $1, 500 prior to work beginning on my claim. That was paid in June 2009. They would only call me to request updated check stubs and bank statements. The only other time they would respond to me is when I threatened to stop the remaining deductions from my account. This was in August 2009. Lonn Feuer, who I am told is the highest person I could talk to on the phone. Of coarse, he no longer had my file as it was forwarded to another party in Maricopa, AZ. He told me that we would have the claim settled easily within 60 days and I agreed to allow them to continue working though he admitently told me he had no proof of any/what work had been done and this was normal. The full deduction for the total of $2995 was removed from my account. I continued to send dozens of emails, make phone calls to both Lonn at the Nevada location and Roland Hairston at the Arizona location, all with no response. Finally in early October, I received a phone call from Roland. At this point, the 60 days have expired and I had spoken with my lender who advised I was in danger of losing my home. Again, I was told by Roland, it takes time, trust in them and easily within 30 days I should know something. Again, no phone calls other than from another associate at the Arizona location requesting authorization to speak with my lender, something they have had from me since day one and another request for more paystubs and bank statments. Then, nothing, again, more than 30 days had gone by, no response to my phone calls or my requests for a refund as clearly nothing was happening with my lender. Finally spoke with Brenda at the Arizona location, she had advised me she was in possession of my "file" and she was having difficulties speaking with my lender due to no authorization. At this point, I advised her, keeping in mind she advised me she had only worked for this firm for 2 WEEKS, to no longer contact my lender. I began faxing letters over to Lonn as he never responded to any of the dozens of messages I left him, advising them I no longer wished to continue this farse and to return my money. To date, I have yet to hear anything from him or anyone from the firm. I have filed complaints with both the Nevada and Arizona DA, BBB in Arizona and Rip Off Report. DO NOT USE ANY FIRM TO MODIFY YOUR MORTGAGE!!! I am now convinced, somthing I should have been in the beginning that clearly this firm and those like them are in it for the money, they don't care if you lose your home, they care that you pay your retainer and then put you off until normally, it's too late to save your home. If this firm was legitimate, they would have returned my money or at VERY LEAST attempted to contact me regarding the many letters, emails, phone calls...LISTEN to what everyone says about these scams. DON'T LOSE THOUSANDS OF DOLLARS you can NEVER get back.

Comments
United States
Lawyers and Attorneys





Comments

Sort by: Date | Rating

now they changed there name of the company and the new law firm is Loizzi & Associates, PC
3040 Business Lane, Suite J Las Vegas, NV 89103 Lonn Feuer and paul stay away from this people all they do is steal money

My name is Steve Loizzi and I am the owner of Loizzi & Associates and the fact that anyone who has never worked with me, and who knows nothing about me can say that I will rip people off is slanderous and criminal. My staff works hard on every file I have. We've stopped sales from happening and we've succeeded in helping all the clients we have to date. I invite anyone who doubts me to come and visit my office and I will let them speak to any of my clients to get a first hand opinion.

Now that I have gotten past my angry reaction, let me clarify the misinformation above. I am NOT and have NEVER been associated with The Mortgage Relief Law Center. In fact, I've never even heard of them until I read this post.

Loizzi and Associates is my OWN full service Consumer Rights Law Firm handling mortgage cases as well as bankruptcy, Fair Debt Collection Practices violations, Fair Credit Reporting Act violations, traffic tickets, DUIs, trusts, and debt settlement. This is the FIRST and ONLY firm I've ever owned, and I just opened the firm THIS YEAR! Prior to this, I worked for other major Las Vegas firms...Cogburn Law most recently, Haines and Krieger before that, and Black & LoBello before that...I've NEVER been associated with The Mortgage Relief Law Center!!

I have many clients that I assist with their mortgage issues around the country and I know for a fact that ALL clients are happy and well taken care of, because my goal is to help as many people as possible around the country to stay in their home, or to exit their home via an exit strategy we've created together. I am NOT some scam artist and am not a money hungry villain...I am a people person who will work with anyone regardless of their financial abilities, and will create a plan that each client is comfortable with.

With respect to mortgage cases specifically, I will only take on a case to mitigate someone's mortgage loan if I truly believe I can be successful. I have turned away clients, who were ready to pay me, because I didn't believe they qualified for assistance. I do NOT take anyone's money whom I don't believe we can be successful in mitigating their situation.

If anyone doubts my sincerity or my staff's sincerity, feel free to come on down to my office at 3530 E. Flamingo Rd., Suite 140, and I will show you exactly how hard we work on EVERY file.



Videos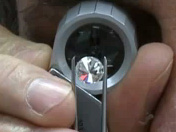 Latest Groups
Today's Mess-Up Photo