Teladoc Complaints & Reviews - Bad service

Teladoc Contacts & Informations

Teladoc

Bad service

Complaint Rating:

Contact information:
Teladoc


United States




With Teladoc membership, you are promised timely access to real medical doctors "anytime, anywhere". In fact their site also states "Teladoc is there for you 24/7 wherever you may be."

But there's a caveat. If you use Teladoc "too often", you are quickly scolded by mail. They sent you a form letter telling you to use the Teladoc service less and see your in-person doctors more often. The problem is, what if you ARE seeing your in-person doctors regularly but you have a doctor who has limited hours and doesn't have an answering service? What if you're on business in another city? Isn't this the purpose of Teladoc? Apparently not.

I used Teladoc, on average, once every 2 months. Teladoc sent me a letter every 4 months telling me to see my doctor more in-person. Each time they wrote me a letter I called them or emailed them or wrote them back a physical letter explaining that I *DO* see my regular doctors often and that I *DO* update my Teladoc online medical health record with the applicable information EACH time I see my primary care doctor or have a change in health. I was doing everything right.

...Yet Teladoc terminated my account without any opportunity to appeal or be further explained as to the reason why. What constitutes "too much" use of the service, and how dynamic is that rule being applied? I don't think using Teladoc every 2 months is overkill, especially when that is averaging over a period of a year.. so for a few months I might not use it at all, but in other months I might use it a bit more often because I'm traveling or my doctor's on vacation and being self-employed without insurance I don't want to do $1500 ER visits for a sinus infection.

I believe Teladoc is using false advertising to lure in customers with a whiz-bang web site and deceptive promises, and then dump them once they actually use the service upon seeing benefit in it. And that's not right.

Comments
United States
Products & Services





Comments

Sort by: Date | Rating

Hi. If it sounds too good to be true then it probably is. This is the case with Teladoc. They overpromise and underdeliver, yes

Telehealth is not designed to treat chronic conditions, only acute conditions. If you are suffering from multiple occurrences of the same condition you need to establish a relationship with a specialist to treat those symptoms.

Teladoc is a temporary solution to a very serious problem that our Government doesn't want to address. The growing Physician shortage. I worked with Teladoc and I have to admit that many things can be diagnosed without seeing patients. I once diagnosed a patient with Shingle, which she confirmed after seeing a Physician live. I did have fun doing it.

Unfortunately, Teladoc has the same problem that our traditional health care system has. Despite Teladoc securing millions in contributions and investments, it pays Physicians very little. I was contacted about being one of their Physicians again after a sabbatical. I had originally stopped participating because on average, I would spend about 30 minuted per consult when you factor in time spent reading history, speaking to patient, going on line and filling out a long consultation form (every time you speak with a patient) and they pay $23.70 per consult. Not bad if you are a medical student, but not exactly a salary to make a living with. When you are contacted, you are expected to put everything down and respond. 30 minutes of your time, expected to drop what you are doing, and the legal liability for 23 bucks and change. They are paying the same amount. as when I originally joined. Like traditional insurance, they want to make huge profits, but pay Docs very little. $50 a consult would have been more reasonable, although they will still have problems securing docs for this amount.

If you want REALLY good Telemedicine go to this website:
http://www.1enrollment.com/index.cfm?id=92406
I used to be with Teledoc and hated them. Their doctors were nasty and you can't call a lot. For some reason they will suspend you if you call a few times. I've never had a problem with this new service. Best I did was can Teledoc and join this Affordable Access Plan (not obamacare). Thought I'd pass this along to you all.

My company uses this service as a benefit for our associates. I have used it twice with adequate results. Then at 2 am one morning I requested a consult. Waited 34 minutes with my wife in pain from a UTI, only to be told there are "no doctors available tonight." I said that we pay a lot of money for your "24/7/365 service". He responded, that is only when doctors are available. Really? Very disappointed.

It really upsets me to see this...Maybe you should try a Telemedicine company that doesnt charge per consult and one monthly fee...Check out http:CMDnow.com ony $19.95 per month over 2400 Doctors on Call waiting for you or call 1-844-309-5929

Its such a great service for individuals and Familys aswell as employers..

SAVES YOU TIME & MONEY!!!

I tried to use Teledoc for the 2nd time. On both occasions, I had the same experience. The intake person is nice enough. Then when the doctor calls back, they ask a few routine questions & tell you to keep doing what you're doing. It is absolutely ridiculous to claim this is a legitimate medical service. On both of my calls, I told them I was running a temperature & told them the rest of my symptoms. They refused to call in any meds & told me when my symptoms worsened to call them back. Both times, I would up going to an Urgent Care center - where I was told on 1 occasion, I had an upper respiratory infection & the other time was a bad sinus infection. With proper meds, I was better in a couple of days. This "so called" doctor service needs to be out of business!



Videos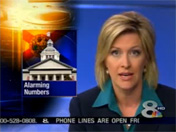 Latest Groups
Today's Mess-Up Photo