Share with Others
Recently Discussed Complaints
Consumer Tips & Tricks
Latest News & Stories
Latest Questions
Speedee Delivery Complaints & Reviews - Bad service

Speedee Delivery Contacts & Informations

Speedee Delivery

Bad service

Complaint Rating:

I ordered a snow gage from a company that used Speedee delivery. I wanted to give this as a Christmas present(yes, my friend asked for it). I put the order in on Dec. 5th. and I was notified that it shipped out on the 7th. I waited and waited and finally called the company I ordered the snow gage from and they assured me that they had sent it out on the 7th and they gave me the tracking number. I then called Speedee delivery and they assured me it was on the truck ready to be delivered. Well, it wasn't delivered and finally I called them back today, the 23rd, one day before Christmas eve! I kept getting the run around. Each customer service person said that they would find out for me. Finally I called at 4:00 this evening and the customer service person said they would have their manager call me back. No one called me back. I finally called back at 9:00, and a woman answered. She said she just "Answers the phones" and there were three orders with the same tracking number! She has no idea where my order is and it is Christmas eve tomorrow and I do not have a present. I am SO MAD.

Comments
United States
Products & Services





Comments

Sort by: Date | Rating

absolutely horrid service. I dropped off a package Thursday at 4pm and they assured me that the order would be delivered the next day Friday. When tracking the package it showed that it went out for delivery that Friday morning at 7:30am. I was assuming that that information was reliable. 5:30 Friday evening I checked again assuming a delivered status and it showed another arrival scan for the package back at the warehouse! I immediately called and was told that it was after hours and that I would have to call on Monday, and that she just answers the phone! There was no information and no reason why the package was not delivered. The package just rode on the truck around town all day and was brought back to the station (assuming the information they provide online is correct)! I should also mention that the delivery address is only 9miles from the warehouse. 4 days to deliver a package in town, I could have crawled there with my hands tied behind my back and delivered it sooner! by the way this is not the first time this happened, the first time I thought may have been a fluke as things happen sometimes and figured I would give them another shot, boy was I wrong. don't waste your time or money, go with a company that cares. Its amazing that they are still in business, considering all they do is "deliver" packages and they cant even do that right!

Spee-Dee has lived up to it's "reputation" of being a bad delivery company. My package was "Out for Delivery" yesterday at 8 am. So I call there at 6:30 pm and the lady is polite but tells me, "Well, the drivers deliver up until 7:30 pm. If it does not get there by today, call us tomorrow at 7 am."

Alright, so then at 8:30 pm, the website updates and says its back in Aurora at 6:13 pm. Now today, since 9:20 am it's been out for delivery. Called there today about 8:15 am, they asked for the tracking number and the lady tells me, "I see what you are talking about, well maybe the driver ran out of time or the truck broke down. They will reattempt delivery today".

I mean, I know USPS/UPS/FEDEX mess up too, but this company seems to have the exact problems everyone keeps talking about with reviews online. I never heard of them before and my experience is matching what was said. I am not confident the package will get there today and in one piece but guess I will see soon. I will report back either way.

Update: 5:30 PM the day AFTER my package was OUT FOR DELIVERY and still no package. I guess they like customer packages riding in the back of their trucks more than actually delivering packages. I will never accept another shipment with Spee-Dee and now I know why I never heard of them before! This is a laptop and not so good for it to be riding in a delivery truck around town. I am going to complain to both Spee-Dee and the company that shipped it.

Update 2: So I call there at 5:55 PM and this time a man answers and is straight with me. He tells me that, "he is not saying that I am not a priority, but when they have a contract from a seller that says they have a certain amount of days to deliver it, in my case 3 days, that is how long they have to send out the order." Basically, that means if you order something from a company and they have a contact in place, you (the customer) and your paid item's condition do not matter. They honor the contact only. Never-mind your merchandise is riding around town in a truck, getting bumped around and in the heat and cold. If they have 3 days to deliver your package, they will wait the maximum time allowed. Their useless "tracking system" has it out for delivery? Don't hold your breath. What is really messed up is the truck that has my package was in my town yet they did not even deliver it.

This is a horrible shipping company, another thing that I heard is let's say you leave a polite note asking them to, "Please leave the package at the back door" or something. Nope, unless the company shipping the merchandise tells them a specific place to put it, they put it at your front door and often just leave it in your driveway. If it's not in their contract, you don't matter and they will deliver it at their convenience. I am glad this is not medical supplies or something.

I will never, ever, EVER use this company again! I could have walked there and got my package quicker! In this case all the horror stories I heard from this business is true. What a joke! I am concerned with my laptop when i do get it. Avoid like the plague unless you want a run around and "the customer does not matter, nor does the safety of your product you paid for in good faith", it must be in the contract or "to hell with it". Anyone who sticks up for this business is either a manager or employee.

This is one poorly run company. After 6 days (including weekend) I am still waiting for my small package. There should be no way possible a package should take this long to go from pick up, to central routing (only about 45 miles) then to my home ( about another 45 miles) . To add insult to injury, I paid more than UPS to get this to me!

So, I called the shipper and nicely told them my story, and said I did not blame them for the inept delivery company, but recommend they never, ever use Spee Dee again, as the next customer may not be as understanding. Lesson to be learned here is this... If you are a shipper and don't want an unsatisfied customer, DO NOT USE Spee Dee Delivery! Please people, do not support lousy service by sending them any business. They do not deserve it. Put them out of our (and their misery)!



Videos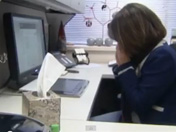 Latest Groups
Today's Mess-Up Photo