Shelter Rock Ministries partner, Boone, North Carolina Complaints & Reviews - affair scandal

Shelter Rock Ministries partner Contacts & Informations

Shelter Rock Ministries partner

affair scandal

Complaint Rating:

Contact information:
Shelter Rock Ministries


Boone

,

North Carolina




United States




I have witnessed many inappropriate actions, behavior and lies told by Steven and Catherine. There are many problems within their private corporation (so called non profit). All the provision given away by them is donated by other large organizations. These goods are totaled up at retail value and then combined with cash received by donors. You are then told that approximately 97.3 percent of what you give is used for the ministry such as helping a poor Appalachian child. When in fact, Most of the money given to SRM is going to support the overworked 5 or 6 employees meager salaries (none over $30k yr), television air time, $3000 month rent for their ministry building, Steven Reese and Catherine Reese $70, 000 salary EACH (140, 000) plus additionally their home ($2300. mo) is paid for by the ministry as well as both their trucks, gas, food, auto insurance second home, second office. Also they each get a 24, 000 expense account. Not bad for hardly ever showing up for work and getting approximately $235, 000 total compensation a year (rough guesstimate). Go to SRM during the week and you will most likely not find them there. How can they be there much when they live in Charleston, SC. They are last to show up for the day of blessing events and first to leave. They dine, travel, vacation and live in high class style on the monthly $30. from thousands of people hoping for a better life for the Appalachian people and the message of Christ, s love to be sent to them believing all the while you are sponsoring a child with the money you send to SHELTER ROCK MINISTRIES. The ONE child you AND OTHERS are sponsoring, probably has not been seen or heard from in a year or even 3 years. Meanwhile in the past couple years many employees have left the private corporation with no accountability called SHELTER ROCK MINISTRIES for various reasons that are despicable and are heartbreaking for those who have found out the truth about SRM. Steven and Catherine Reese are living a lie not the Word. The board members know nothing of what really goes on at SHELTER ROCK MINISTRIES. The SECRETS are deep and blatantly sinful. The board has very little input, no power to be useful and certainly is not in any position to hold SRM accountable. They know nothing of the waste of money for the Reese's lavish lifestyle, the small amount of time the Reese's spend working in the ministry, the facts regarding the allegations of an affair that was swept under the rug which involved Steven Reese and another woman that still works at SRM, the near 2009 eviction from the building in Boone, NC for being over a year and a half behind on rent, The judgment in 2010 for $100, 000 against SHELTER ROCK MINISTRIES for work done to the building the ministry is in, another judgment for unpaid bills just to name a few. The Reese's claimed to have sold their business to go be missionaries in the Appalachian mountains. The fact is in 1998 they bought a house in Boone NC. In 1999 they lost their house in Winston Salem NC to foreclosure. In 2001 SHELTER ROCK MINISTRIES inc was formed. In 2002 they nearly lost their house in Boone to foreclosure but saved it the the day before the auction. It does not sound like there was a lot of money from a sale of a business, which would mean they did not give up a lot to go be missionaries as they claim. Since 2001, They have been building a new business (SRM) to enable them to semi retire while the ministry can be managed by a few employees and the occasional guidance from Steven and Catherine Reese.
No matter what has happened at SRM. Praise be to God for the souls that have been saved by srm showing up where they have gone to. Gods word will not return void. Those people that accepted Jesus as their personal savior will be in heaven regardless of the things that have transpired within the corrupt organization. I think it necessary to expose the other person with whom Steven Reese had the affair with, Megan Dean the violinist of Shelter Rock for the past 3 1/2 years. Dont just give your money away based on a few very well rehearsed speeches given by a professional speaker trained to look and act for the camera. Steven has not gone to Seminary. What makes him a pastor?? Anyone can obtain the title "PASTOR" from the internet. Shelter Rock as a church in Boone, NC has been shrinking. The Spirit of God has retreated and so have the people. The every Tuesday night dinner for the poor, service and distribution of provision was canceled. The Sunday morning service has been canceled. You can see what Steven and Catherine are concentrating their efforts on, The presence and illusion of Shelter Rock Ministries on TV. This is where there money comes from. There is no accountability on TV. People see a great show for 27 minutes and then give money every month and do not look further into the structured misrepresentations of Shelter Rock.

Comments
United States
Religion and Spirituality





Comments

Sort by: Date | Rating

I also used to attend and volunteer at Shelter Rock Ministries for a long time. I noticed those things there also. It was sad to see his sons leave and the many other sweet folks that have worked and volunteered there.
It is amazing what Steven Reese gets away with. There is truly no accountability there.
Boone resident. I choose to remain anonymous.

Sadly I must agree as well. What was written above is true and is only the tip of the iceberg. What matters most is that people have been helped and have been led to Christ. No one who has been involved with Shelter Rock can deny that and God can use the worst of circumstances to further his kingdom, even a corrupt leader. But the fact remains that lives are being destroyed by this ministry and there seems to be no way of stopping it. Some people, by God's grace, may be coming to the Lord, but the extent of their spiritual training stops there. The teaching is a watered-down prosperity gospel with no substance to it. If you're reading this right now and are considering getting involved with Shelter Rock, save yourself the heartache. Don't.

This is so true regarding Shelter Rock Ministries. For all those that once used to be a part of shelter rock, Please contact me: shelterrockformeremployee@hotmail.com

I was just considering supporting this ministry after watching the presentation on TV. However, after doing my research online & happening upon this information, my decision has been made to direct my giving elsewhere. Being unable to locate any information on 'charitynavigator.com' regarding Shelter Rock Ministries, I continued my search and am very thankful to have found this site (some details of which seem to be verified elsewhere, e.g., the recent scandal). While I have no personal or direct knowledge of the facts described above, as a fellow believer, I am very wary of contributing to any organization where there is even a hint of the behavior and ethics as discussed. Thank you for your honest, specific feedback; and I hope and pray that others who desire to be good stewards will locate this site, too. God bless.

Shelter Rock Ministries of Boone, NC. Rent not $1 per month as reported by Steven & Catherine Reese. Read the letter for yourself. Click the link below http://www.imagehosting.com/photo/photo/show...

Steven Reese is a con man with a 20 year history of so called businesses. He fled South Carolina when his business "Careers" was under investigation for fraud. He has a long history of this kind of behavior. A radio DJ school, a phony paving company were just a few of his earlier scams. He just found stealing in God's name to be the next great scam. As word of his misdeeds and theft of church funds spreads in Boone he has taken his 23 year mistress, left his wife ( previously his mistress) and headed to Colorado to exploit the poverty of the Native American people and the good hearts of Christian people who are trying to help the poor. Unless you are comfortable giving your money to support his luxury lifestyle and the gifts he lavishes on his young harlot you should consider a real Christian charity.

Thank you all for your comments - so glad I came across this page. I was just about to send money to Shelter Rock and thought, better check them out first. (Sad that we have to do this, huh?) If anyone knows of a true, faithful and reliable organization that helps feed & care for kids in need, in the Appalachian area - will you be kind enough to post their name, please? Many thanks!

I only have a couple of questions, if they received the monies above stated, for housing, food, cars, etc; how did the houses and businesses go into foreclosure? Wouldn't a con use that money for a house? What kind of a woman that worked with them for 3yrs plus want to have an affair AND run off with him? A Christian one? And what type of people make up the so called "board"? Idiots? Definitely not Christians, nor business inclined. Any one contact the CHRISTIAN station management carrying SRM broadcast with proof of all of this so the broadcast will NOT be carried? Concerned board would!
Everything sounds like crap happening. I would not give SIMPLY because of strife, division, lack of integrity on EVERY ONE involved. NO SIGN of TRUE CHRISTIAN integrity. VERY SAD.



Videos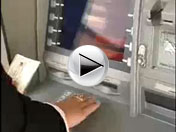 Latest Groups
Today's Mess-Up Photo