Share with Others
Recently Discussed Complaints
Consumer Tips & Tricks
Latest News & Stories
Latest Questions
Sem Value Plus Complaints & Reviews - unauthorized charges

Sem Value Plus Contacts & Informations

Sem Value Plus

unauthorized charges

Complaint Rating:

Contact information:
sem value plus


United States




i have been charged twice in one day from sem value plus and have never authorized billing fromk whoever this is. i can see this is fruad and a scam as all the info i get when i google this supposed company is complaints from other people about unauthorized charges. i want my money back and id appreciate it if the bank was more careful as it seems im not the first perosn this has happened to.

Comments
United States
Unauthorized Charges





Comments

Sort by: Date | Rating

I just had the same thing happen to me. I just got my credit card statement and there were 2 charges listed for SEM Value Plus. There was also an 800 number listed next to their name, so I called it right away(800-475-1942). I was expecting to be on hold forever, but after a brief recorded message, a very nice girl answered and I explained that I had these charges listed on my credit card statement and that I had no idea what they were all about. She was very kind and said that she could have them removed. All I had to do was verify my name and then she confirmed the dates the charges were made. She said they would be removed and my membership would be cancelled and that it would take about 3 days. I just made this call about a half hour ago, so I'll let you know if what she told me is true. I asked about what kind of membership this was all about and she told me it was a customer service membership. I don't think she knew much about it either. Anyway, I was furious when I saw the charges and I only hope and pray this one phone call fixes everything. I'll keep you posted. Good Luck!

As Promised, I said I'd keep you updated on the SEM Value Plus charges on my credit card account. I just checked and my account was, indeed, reimbursed for the 2 charges. I mailed a letter to my credit card company yesterday with a formal request that they check out these charges. Even though this worked out for me, I still would like to know how these charges were orininally authorized. One thing I know for sure: It's VERY important to look over every bill or statement you get. The people that originated this mess should be stopped. Hope the information I provied was helpful. Again, Good Luck!

I have been charged numerous times by this company and wanted to know who and what it was. I searched it and read an above complaint. I want to know the same thing???

I received word from my credit card company that the charges were indeed reimbursed. I asked how they were able to charge my account for something I had never ordered and they said they had no idea. They were only able to tell me that the charges were reimbursed to my account, so they considered the case closed. Although I am very pleased my account was made whole, I am still very concerned that my account was charged in the first place. I still have no idea how it happened. N0 one else has access to my account, so it had to have happened when I ordered something. I do order things on line form time to time, and have never had any problems until this happened. All I can say is that it is SO VERY IMPORTANT to check over every single item on your statements. I use to just quickly scan my credit card statements, but not any more. The one thing that did strike me as strange was when I called their toll free number and spoke to their representative, they were very nice and didn't give me any problem about having the charges reimbursed. The lady I spoke with couldn't even tell me what was ordered! She told me they were a customer service business. Anyway, I still wish I knew how it all happened, but I guess I may never know. I'm just going to continue to go through my statements with a fine tooth comb to make sure no more charges like this show up on my account, Good Luck!

SEM has been making unauthorized charges to my corporate account of 24.95 a month...SCAM!!!

I am appalled at how these businesses hook people into unauthorized billing to our credit cards. I do shop a lot on the internet and didn't catch this charge till now. I DO NOT KNOW WHO THEY ARE OR HOW THEY GOT MY NUMBER TO CHARGE ME. This kind of practice MUST stop. This is definately a SCAM and all should beware and we all must read our bills more closely.

TODAY IS MAY 3RD, 2011
WIFE TAKES CARE OF BILLS
SEM VALUE PLUS.COM HAS BEEN BILLING ME $25. A MONTH SINCE BACK IN 2009
FOR SERVICES I DID NOT REQUEST OR AUTHORIZE.
THIS IS A FRAUD DRIVEN COMPANY IN MY OPINION

I had the same episode happen to me. The credit card company said that these people sign you up for things automatically when you order from certain sites online and they just keep charging you until you say or do something about it. CHECK YOUR CREDIT CARD STATEMENTS that all i can say about it.

I ordered the "Right Size" free trial of diet shake product and they added this on and explained to me that I could cancel before it was billed for other services from Sem Value. I did that on or about December 12th, 2010. Thought nothing else about it. Since i check my statement online, I obviously did not check it closely enough as by April, 2011 I had been charged every month $24.99. I called them, they sent me a form that said that I DID authorize the billing for the service (?? still dont know what it was for) or some other authorized user on my card did so. I have no other authorized users of my card. I sent back the forms, signed by me, to review of my enrollment verification/refund request and they stated they would send me an Enrollment/Refund Request immediately. Still have heard nothing. What does a person do in this situation??? Who do we report this kind of fraud to??

I have been charged 21 times by these people and just found out two weeks ago! I was finishing my degree last year so it was going on while I was in school and never cared to look at my statements, like an idiot! It is a total of $474 and each time $24.95 was taken out. These people need to be stopped!! I talked to my bank and they said I should tell the people I will file a police report if my money is not returned. I called them today and they said my money will be reimbursed as long as I send in a letter. I asked the lady on the phone if she thinks it really will and she said, "Oh yes, ma'am, I see refunds all the time." HA!

Prove to me I purchased your service.. Cancel my membership.

Prove to me I purchased your service. Cancel my membership and credit my account for the current charge. You have heard of the better busines brueau, I'm sure.

THOSE PEOPLE SHOULD BE STOPPED, THEY ARE THEIVES.

I just noticed charges on my bank statement as I do check my online statement most every day. In going back luckily last month was not an amount that would alarm one to look closer. In July there was $1.95 twice for this company which I did not give permission to be taken out. This month I did notice as the amount $24.95 was taken out twice from this company. I will call them in the morning as I tried but answering machine came on stating they are closed and to either go to their web site or call them. I went to the web site but only to be directed if wanting to cancel I would need to fill out this form. Then at the bottom they wanted my service or member number. This is a joke how would I know the number when I never purchased their services. I am now going to go through all of my bank statements, credit card reports and anything else as we live from check to check.



Videos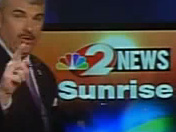 Latest Groups
Today's Mess-Up Photo