Share with Others
Recently Discussed Complaints
Consumer Tips & Tricks
Latest News & Stories
Latest Questions
SCS Sofas Complaints & Reviews - Bad aftersales service

SCS Sofas Contacts & Informations

SCS Sofas

Bad aftersales service

Complaint Rating:

Contact information:
SCS Sofas


United States




SCS Sofa's don't go anywhere near them they are happy to take your money but the moment you have a problem their after sales are s**t are they do not want to know

We have been waiting 9 months to have faulty goods replaced/repaired and still waiting

Finally ran out of patience and want our money back

suddenly they seem to have lost all knowledge of our complaint and we have to start again

we will be taking legal advice shortly and want warn anyone thing of parting with their hard earned cash to SCS - DON'T they are c**p and there products are substandard and c**p. Don't do it.

Comments
United States
Furniture

More SCS Sofas complaints






Comments

Sort by: Date | Rating

Paid over £2000 cash for this suite and over 4 months of the Autumn/Winter one of the chairs in particular and the rest of the suite soon after showed signs of apparent fading.
We have had 3 independent upholsterer who all confirmed that the problem was fading. A visit from the Store Manager concluded with an offer to exchange the most obvious piece, a chair, which we turned down fortunately. A visit from the manufacturer's Quality Control man resulted in a load of bulls**t and the blame put on SCS failing to tell us that the fabric would 'settle'.
We have been in dispute with them for 8 months so far and all they do is play for time. They have admitted in a letter to us that the problem is down to fading. Now waiting to hear from their Head Office following my threat to sue them. Even they are messing us about and I intend to proceed with County Court action within the next few days if I hear nothing from them.
I would not recommend this company to my worst enemy.

We purchased a four seater sofa and a love chair from SCS in March, when they were delivered the sofa arrived with 1 foot missing, they said it would take about 8 weeks for a new foot but fortunatly the Bridgend SCS said we could get one from them straight away, so far so good. After about 2 months the cushions on the sofa went really soft in the middle and when someone sat near the middle the cushions near the edge (arm) went up in the air so it was incredibly uncomfortable for 2 people let alone 4 which is what we purchased it for, still we let it go, then one of the cushion covers started to come undone so we had to get out one of their upholsterers and they orderd us some more, ok, not going great but after about another month the arms started to make a popping sound and bend in, when I made a complaint to the head office the lady on the phone knew excactly what I meant so it must have been a common complaint. Again out came an upholsterer and said that the fibre board in the arms was collapsing and it would be a big job to repair them. After I got intouch with Bridgend again I was told after 2 months of waiting that they would repair the arms but by this time we did not want a repair and wanted a full refund. I have to say a big thank you to Simon the manager of Bridgend SCS as he did get us a full refund and we went on to purchase a new sofa from a department store. After reading pages of complaints online about this company I realise how lucky we are and would advise anyone not to deal with company as their sofas are rubbish, ours did not even last 6 months and we have no children it was just adults sitting on it and even if we had a family of 10 I do not expect a sofa to last just a few months.
I do have to say one thing, the love seat was fab, really comfy and seemed to be made much better than the sofa but was so pleased to see the back of the lot of it...
Again, I have to thank Simon the manager as not for him we would have had to take legal action and who needs that..Shame other managers in other stores are not so helpfull

We ordered our 3k sofa from scs on the promise from the sales team that the sofa will be in our house in 8 weeks! were on week 13 and still no sofa!!! and yet there are adverts promising christmas delivery DO NOT BELIEVE SCS ITS ALOAD OF RUBBISH GO TO DFS OR ELSWERE!!! we have called the branch that we purchased it from n their reply was"""it MAY be in for end of the month""""!! well thats fine as soon as we recieve it we MAY pay you if we are compltely satisfied!!!

ive had my suite 8 months anen d noticed when people sat on it the sofa touched the floor you can definately see a dip in the middle. customer services sent someone out who said he will get it repaired by putting a piece of wood underneath to strength it. i said i dont want it repaired and stated i would rather have a new one he said i had no chance of getting it replaced. does anyone else think this is unfair?

i bet julie is the size of a house to bend a sofa like that, come on who do you bend it its not scs, s fault you weigh 60 tons eh

its not scs, s fault julie weighs so much as any one will no that the weight limit on a sofa is 22.5 tons,

i bought a sofa on the 19th of december and it was delivered last friday, the thing is its not the same quality as in the showroom and when it was delivered it had a bid rip underneath it cost me 1695 with the tear cover

its so frustrating that the first direct debit will go out next month but i dont want to pay for the sofa as its not the same quality and on top of it its faulty scs said someone will come out to c it on the 11 of april but i want a refund as i did not pay for a faulty item.

if they say we will repair it i will say i did not sign for a direct debit for a faulty item that had to be repaired later on.

do u think i can get a refund?

you are right they are aload of s--t i bought a corner unit settee from them with the promise it would be delivered for chritmas it arrived febuary after a load of lies saying it was in the country etc

yes you got it .. once we have you money its a big f..k you, , this was part of my scs training.. its all about making the rich richer and the investers happy...the staff are treated like shit if they dont hit ther sale targets

scs stands for one thing SERIOUSLY CRAP SOFAS

all the way from cheap China even the lay zee boy is cheap China pøo all sofas have a 200% profit margin to cover there intrest free bull, ,

cheap China sofa s what do you expect

We bought a sofa in January, wen it was delivered it was the wrong size and the foam in the sofa was not what we had asked for, the issue ws raised with the delivery man who still Left the sofa behind n told us to contact the branch, the salesmen wud not take liability for the measurements nor would thy take responsibility for the foam, we have written to head office on three occasions n funnily enough the have not replied once since we raised the issue nor did they help in any other way, the corner doesn't fit in our room n no longer we have a corner suite as we have had to separate it, scs wanted us to pay another £400 to get the chair cut to fit our corner...Very Disappointedd with the service at the store but discussed with head office...

purchased settee from scs southampton . contacted them 8 weeks after delivery. couldn't sit on it anymore. it was uneven wobbled . had no feet on it . there upholsterer an elderly gentleman who had a job to move the settee. he told me it didn't sit right as my floor was uneven. its a newish flat floors is fine. when he did look there was a metal bar hanging down. he was like david bailey took photos. and said i will see if i have any feet on the van. this is the third time he's been out. i said I've had enough of this and want a full refund now . he said in all my time love never known them refund or replace anything. it is now going to court. their treatment to customers is appalling . has anyone else met this elderly upholsterer they send out. recently had a letter from them saying the upholsterer gave a thorough examination and it was ok. he didn't bent down looked aT THE FRONT. THAT WAS IT

Bought my corner suite in 2011, since buying it I have had numerous of problems. First of all the both swivel chairs broke the springs where broken, they have been out to repair them 3 times the last time they replaced all the suite with metal springs, bear in mind I have suffered minor injuries with the metal staples that constantly stick out of the settee or chairs. I am sick and tired of this furniture store fobbing me off with lame excuses, they won't replace or refund, the only thing we can all do is continue to run there shoddy furniture on all social websites, then maybe people will take notice of other customers problems with scs, and will look else where to buy decent furniture.



Videos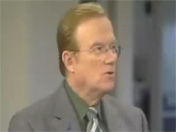 Latest Groups
Today's Mess-Up Photo