Share with Others
Recently Discussed Complaints
Consumer Tips & Tricks
Latest News & Stories
Latest Questions
Rgis Inventory Specialists Complaints & Reviews - management

Rgis Inventory Specialists Contacts & Informations

Rgis Inventory Specialists

management

Complaint Rating:

I dont even know where to start. I do know this: If there isn't a law against what I went through with this company there should be. I have been in a state of depression that I can't even begin to explain. For 6 years I went the extra mile and tried to prove myself to this company that I was more than qualified to do the job at hand. (management). I watched as they promoted people that just did not deserve it, were not qualified, and I could have ran circles around the managers they did have. I could go on and on, but there was alot of hostility, favoritism, discrimination, etc. I knew this job and I knew it very well. I was the victim of hostility on occasion, equipment thrown at me, yelled at. I watched as these people were being promoted and given every opportunity to advance and they did just what they needed to get by. It just isn't fair. I worked so hard to get somewhere with rgis. I guess I didn't brown nose enough. I'm still a firm believer in hard w0rk will get you to the top, however I have yet to see that happen. If anyone knows where I can turn, for help with this, please let me know. thanks

Comments
United States
Bullying and Harassment at Work

More Rgis Inventory Specialists complaints






Comments

Sort by: Date | Rating

I am in total agreement with you on all. I to believe in hard work and have seen similar things happen in my district. I too have been discriminated a pone. Not given opportunity to advance in RGIS. Given low quality stores/inventories to work and even been put in low APH area's so I have a unsatisfactory APH to be sent home early from the inventory. Low quality inventories and low APH area's to work so as to not be able to achieve a higher satisfactory APH to advance to higher asset levels to increase your income and to hold you down. RGIS and management play with and manipulate the APH system to not let someone advance in there job.

One thing you have to do is contact the Law firm in San Fransisco that is Part of the law suit against RGIS for pay violations. I have sent them an e-mail concerning discrimination and manipulation of the APH system regarding are pay. If more employees submit complaints to them they may be compiled to look at are concerns and may probably add them to the current law suit.


Schneider Wallace Cottrell Brayton Konecky LLP www.rgisovertime.com

Well I work in district 460 out of greensboro, nc. And you are absolutely correct on how they do things at RGIS. Its just absolutely unbelievable. I am what they classify as a TOP GUN. But they pulled a fast one on me, and reduced my all ready pitiful salary to expert level, without giving me any type of warning, written or oral. So I reported them to the Human Resources Dept. Well they finally returned my hourly wage back to $11 per hour, instead of the expert wage of $9.50. So the hours I would have made at $11 an hour, I was making at $9.50 instead. And some employees, they make sure they stay at TOP GUN level and others, they just seem to jerk around. And they do stupid stuff like leave employees without transportation to stores a lot of times, So they are just sitting at the meet spot waiting for hours. And some how they blame the employees for their screw ups. Its just ridiculous, and yet entertaining. Its like the blind leading the handicapped, so to speak. Now I see why they have minimal/non existent hiring qualifications.

I hate RGIS. This company is the worst. I am looking to possibly find a law that goes against what they they do. The only one is the equal pay act of 1963.

Hi RGIS haters I'm here to spread some hate with you, my name is Kevyn. Now let me tell you my story of why I hate RGIS...
This job is absolutely horrible we worked 2 Walmarts in one night with a travel of an hour and a half in between stores, the meet time was 6 pm. Got to first store around 7:30pm, we got done with the first store around 9:30 pm, (also to give you an idea of their time estimation, they said we should be starting the second one at 9) got to the next by 11 and finished it by 1 am. After we were done though I had to stand there and wait for the Team Leader to transmit data to the laptop, no big deal right. You stand in the back room of a Wal Mart at 1pm, no luch breaks, no stops at this point, last time I ate was 5pm by this point. Well here's where it went from bad to so much worse, for some reason the memory stick wasn't transferring any of the data off of my machine, this RGIS "team leader" stood in the back room f*****g with the computer not letting me know what was going on at all, letting me stand there like a f*****g moron for 40 minutes (mind you I still had an hour and a half drive home after this bs as well) he turns to me and says, ever so non chalantly, "you have to re-scan everything again", not "I'm sorry", not "I'll do it or help you out, not "forget this crap I've kept you standing and waiting for almost an hour extra now let's head back and I'll just figure it out" NO just basically "hey you know what you just spent almost 2 hours doing? go f*****g re-do it all the f*** over again". I damn near almost lost my head right there and had I had my own car and not been 90 minutes away from home I would've just left on my own right then and there, so after I flipped out for a good 10 minutes because of being accused of this being my fault and that I was the one who messed up (when I clearly know that I did everything by the RGIS book because it was only 3 buttons that I had to hit... a monkey could work the machines BTW) by the wonderful "team leader". By this point (after cooling my head only slightly) I tried to start scanning things into my machine again but I am so stressed I can't focus on crap, so I literally kinda just stood there looking at things and not trying to make a scene or anything for 10 minutes. The RGIS team leader comes running out of the back room saying that he got the memory stick to work randomly and we can go home, (finally at 2:15-2:30) noted still no apologies or anything even after I apologized for flipping out, before he even said anything about the stick working. So there I was felt taken advantage of held hostage a little and completely devalued and depreciated as a person all because the RGIS equipment sucks fat cock and anyone that works there with any type of management is a cold shell of a horrible person who has no emotion, apathy or understanding of simple common sense (usually in my case over 100 pounds overweight).
Also I have had to message them multiple times, almost like pulling teeth, to get the next weeks schedule for the last 3 weeks and they throw me on for times that are outside my availability. Like I said before, sick of these bs games, it's getting ridiculous.
So in conclusion F*** RGIS!!! If any of you have some kind of case going please let me know I want to play a part in taking them down/ taking my money back.

Yeah from what I have gathered with my own personal expierences and now knowing that the CEO, Bruce Barkus is the former CEO of Family Dollar, GNC and Ulta, and in every instance, lawsuits followed him out of his career. I believe there needs to be some kind of force gathering of people who are sick to their gills of this shit, like me and all of the others I see on here to bring this whole corrupt company down.



Videos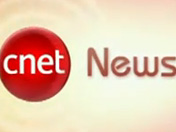 Latest Groups
Today's Mess-Up Photo