Share with Others
Recently Discussed Complaints
Consumer Tips & Tricks
Latest News & Stories
Latest Questions
Retro Fitness Complaints & Reviews - Membership Cancelation Hoops

Retro Fitness Contacts & Informations

Retro Fitness

Membership Cancelation Hoops

Complaint Rating:

These guys make it unbelivablydifficult to cancel your membership. I called their 800 number and ended up at a dead end. I called the local center and got the run around. I finally was told that I had to send a certified letter to cancel my membership and that it would take 60 + days to cancel. What a scam. On top of this, everyone I talked to was rude. I would avoid this place like the plague.

Comments
United States
Fitness Centers





Comments

Sort by: Date | Rating

I went through that same garbage with them. I got the flyer stating that it was $20 to enroll & $20 for the first month. When I signed up I ended up shelling out nearly $100. A few months later I ended up moving, but knowing that I had signed a 1 year contract I continued to make the payments, & on time. When I knew the contract was coming to an end I attempted to contact them about cancelling my membership I got the run around. I tried to locate the phone number for the specific gym I had signed up with (North Plainfield, NJ). At the time, the phone number wasn't listed.. anywhere. I checked google, yahoo, super pages, yellow pages, & 411 & nothing came up. I even called retro's in other area's and they all told me that they couldn't look up my member info unless I called that specific retro, & they couldn't give the phone number. I eventually found the number on a question posted on Cha Cha & called them. It was June 12th, and the girl that answered told me my last payment on the contract would have been on May 19th & that I would need to bring a letter to the manager stating that I didn't want to renew my contract. The next day I did just that & the manager told me I need to bring that in 60 days before my contract was up. I explained to him what hassel I went through trying to get in touch with them & he told me he would take care of it. On June 19th I was billed for another month. I firgured I'd probably have to wait out the 60 days, so I did. After 60 days I closed my debit card so that they couldn't continue to charge me, as they had know reason to do so, I held up my over rediculous part of the bargain. At the end of August I received a letter stating that they're payment had been declined and they were going to send it to collections. I called the billing company on the letter and when I spoke to a rep she told me that there was no action made to cancel my membership & that I would have to pay for an additional 60 days before I was out of my contract. Freaking rediculous. I explained to her everything that happened and that I had a dated copy of the letter. I asked to speak to a supervisor. She put me on hold & when she came back she told me she spoke to an account manager & that he told her the action was put in for the cancellation, but nothing had been done to stop the payments. She said my last payment should have been in July, & that I was done with my contract. Honestly, how hard is it to take someone's billing info out of you're system?

i got the same problem i'm so upset about it i never going back to retro fitness

Agree 100% with the fraud company. They signed us under a special deal for 2 months, but had a huge big package of fine print and are now claiming we signed up for a year. We also had upfront told them that we were relocating in 2 months and would not sign up for any package longer than that. The person who signed us mentioned that is exactly how he is setting up our accounts. Calling the rude customer service team is of no help. They want to bill us for a year and want to charge $250 cancellation charges. The person who signed us for our services is no longer with the company and apparently they say hence they can't help us either! RUN 500 Miles away from this company. Total crooks and cheats.

I had a similar experience, Retro Fitness just basically robbed me. They took my money with no service in exchange.

And who uses mail these days? Besides our grandparents.

I'm dealing with this also. About 8 months ago I went into the gym and spoke to the manager about cancelling my membership and she told me I had to pay the two months in order to do it, so I paid her the $40+ dollars and went to another gym and signed up there. I paid over $50 in one day to cancel and restart my gym memberships and then I get slapped in the face with collections saying I owe Retro over $150. Turns out the first membership I had with them was not automatic renewal, so I signed up again and with that new sign up it somehow became automatically renewed(which I did not ask for) and now I have to pay about $200 to a gym that I have not stepped foot in for months and never will again. Completely unfair, I went to a cheaper gym because I didn't have the money to pay for that, they think I have the money to pay for it now? They are completely mistaken. I am community college student that pays for all of her own expenses, I have no way out.

Retro Fitness is a big SCAM, they are not at all professionals in talking to the customers,
They have billed me $2000 for just taking 1 personal session and after taking $800 in advance for 12 sessions they are asking me to pay all the money for 4 months, now I'm having health issues too so I can't go to the gym and I didn't even step in to the gym in for last 4 months and Retro Fitness is saying they can't cancel my fitness program because its in auto renewal, this is very unethical business practice by EFT group and Retro Fitness.

I AGREE. EFT IN RETRO FITNESS ARE SCAM ARTISTS. DO NOT SIGN ANY MEMBERSHIP WITH THESE CROOKS. I AM TRYING TO CANCEL WITH THEM AFTER ONLY ONE TRAINING SESSION, AND NOW THEY ARE SAYING I HAVE TO PAY 75% OF THE TOTAL I OWE TO CANCEL! CROOKS. I AM GOING TO MY LAWYER. HAS ANYONE HAD ANY SUCCESS WITH GETTING OUT OF THIS CONTRACT?

Scammers, thieves Retro Fitness shame on you!!! Why are you making people pay for 2 months of extra membership fees if their canceling . Obviously their wanting to cancel because their financially challenged or your gym sucks!! Why can't you just take the rejection and move on. Then you send your collections bullies to harass the people you claim owe you due to your ludicrous contract. We are living in hard economic times. People change your bank account info ASAP.. DONT TAKE THEIR ABUSE or THEIVERY!!! STOP THIS MADNESS 🚫RETRO FITNESS YOU WILL WEAP WHAT YOU SOLE 👹👹👹👹👹

Canceling a membership with Retro Fitness reminds me of trying to cancel an AOL account in the early days of the internet. Remember that crap? They are no help at the gym itself. You can sign up there but when you want to cancel they tell you to call a number that you have to write down yourself because they have no cards... and frankly don't give crap. At that number I was left on hold for a while. When I got a person and told them I wanted to cancel I was put on hold again so they could transfer me to a specialist. This persons job was to try to convince me not to cancel and to drag the conversation on as long as possible. After repeatedly stating I want to cancel the membership the person still refused to verbally acknowledge canceling the account on the phone. In the end, a change in card number became the only way I could stop the charges. This company is terrible. I urge you to sign up at the local Y.

I have been trying to cancel my membership with Retro Fitness in Middletown since September 2013. A friend of mine is a personal trainer and had given me a workout to do I had asked one of the guys where a certain machine was he was at the counter reading a nnewspaper as if he couldn't be bothered upon seeing my notebook with my workout he began to drill me about where I got my workout who my friend was where she trained he was so rude. I tried to cancel my membership and was told u had to cancel in Manahawkun because my membership had been transfered there the Middletown manager tried to say I was close to $300 behind on payments I had to call ABC Finacial and bring in my bank statement as proof that ivwas NOT $300 dollaes behind on a membership. I went to cancle my membership in Manahawkin and was told I could not cancle because I had to complete my contract which is up in May and I had to give 60 day notice and I have to pay for May and June of 2014 this is nonsense. I hate this gym. I wastold I need a certified letter or a ddoctors note I'm healthy 28 year old female a doctor usnt going to give me a disability note. I want OUT of this contract. I WANT OUT of this HORRIBLE gym that I havent even set foot in since December of 2013. I'm contacting the better business bureau because I'm getting no where with Retro or ABC Finacial.!



Videos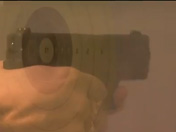 Latest Groups
Today's Mess-Up Photo