RAK BANK Complaints & Reviews - Unprofessional Staff

RAK BANK Contacts & Informations

RAK BANK

Unprofessional Staff

Complaint Rating:

Contact information:
RAK BANK


United Arab Emirates




Dear Sir/Madam

Let me Introduce my self, Abdul Wahab, Sharjah, from past one year I have been using RAK Credit card and doing the payment on time, but unfortunately from last three month I am delaying my payment only because I have no job, the CUSTOMER CARE Peoples are the WORST People of RAK BANK, they take their customer for granted, one of the customer care person name Ali working in Al Nihal building in QUSAIS call my wife yesterday from his direct No.04-7056454(1.18pm till 1.30pm) regarding the same but she clearly explained the situation and promised him that the payment will be done by the end of this month.Despite explaining the problem this guy started abusing her using unwanted words which you can retrieve from the recorded tape.She was so embarrassed and kept on requesting him to reduce his voice but this stupid person never did so.My concern is the way he was talking was totally unprofessional and specially with the ladies which is unacceptable. Is this the way RAK Bank teach and train their staff to deal with their customer? She told him I will complain to your higher Dept, but in return he told her even if i complain to their seniors it wont be any use, this is the way they talk, I SUGGEST OTHERS NOT TO DEAL WITH RAK BANK THE WORST BANK IN UAE, VERY DISAPPOINTING & BAD EXPERIENCE WITH RAK BANK

I NEED A PROPER EXPLANATION FROM THE MANAGER ON THIS REGARD

Abdul Wahab
050-3646010

Comments
United Arab Emirates
Credit Cards





Comments

Sort by: Date | Rating

Fucking ass holes call center idiots.

I totally Agree with you, my account with RAK Bank Lamcy Plazal Brnach Dubai, this brnash is lawsy and no despline at all, the employee sitting having fun and taking coffe and no attention to the customers at all, even the brnash manger the worth manger I saw in a bank, his almost calreless and nothing can be solved with him. Will leave RAK BANK soon.

100% agree with you, Rak bank simply the WORST!
I applied for a Rak credit card 01/04 and got confirmation message that the card is being delivered on 05/04, I had to wait till 28/04 to receive the card!!! more than 15 call given to the customer service asking why is the delay? each and every time i raise a complain for that and the response given is " Sir ur card is with the courier company the delay is from their side" I didn't really understand them! should I call the courier company my self and follow up? After all I had to tell them that I'm going to report that to the police as you got an open cheque from me against the credit card but u never deliver the card, Only this time they start to act and finally received the card!!!
By the way, I haven't received any statements so far!! call and complain given with no action as always!! I'm going to throw the card on their faces..

Sherif,
0551244775

RAKBANK has the worst customer service known to human history. They are utterly incompetent, and lack proper training. Every issue you raise with the call center, they tell you to go to the branch. When you go to the branch, they tell you to call the call center. They take money from your account without informing you, and can not even explain what the charges are. I am closing my account and never going near a RAKBANK again.

I am a card holder for years and they don't have any product to close out the cards, every other bank gives instalment payments except this credit card shark called RAK. The guys at the call centre reminds me of
typical money lender's collection men who comes home and threaten and abuse to insult.When i missed out one payment, i had this experience and I even asked the person, did his parents never ever taught him how to behave and respect people.The answer was more strange, this is bank, understand and you will face dire consequences if you don't obey us.

Rak Bank branch located in Ajman for the most part have very helpful staff, however their new accounting department has some downright rude and unprofessional staff, my experience with them has been very disheartening, first of all the staff member asked me to speak in another language other than English, even though I was talking to him in English, then on top of that his behavior with me was such that he just didnt want me to open an account with them, they have no transparency, they give comments such as - "We are not authorized to release this information", they even tried to convince me to open an account with a bunch of services, after falsely representing their services and not informing me of their hidden charges, their behavior with low income clients is absolutely detestable, they are extremely racist. They will hold any large amounts that get into your account, without explaining beforehand, what amount or transaction caused the hold. Overall I am highly disappointed with this bank, My advice to new customers is to stay clear from this idiotic institution.



Videos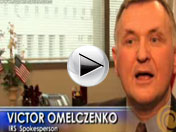 Latest Groups
Today's Mess-Up Photo